In Minecraft, your bedroom is your home, the center of your base, and often, your respawn point. Because you're going to see a lot of it, it's worth decorating it to be something more interesting than just a bed in an empty room. Below, we've listed six of the best ways to decorate your bedroom to give you some ideas for yourself. What's more, you can combine or evolve these bedroom ideas to create your own incredible master bedroom!
6) Bunk Bed Dormitory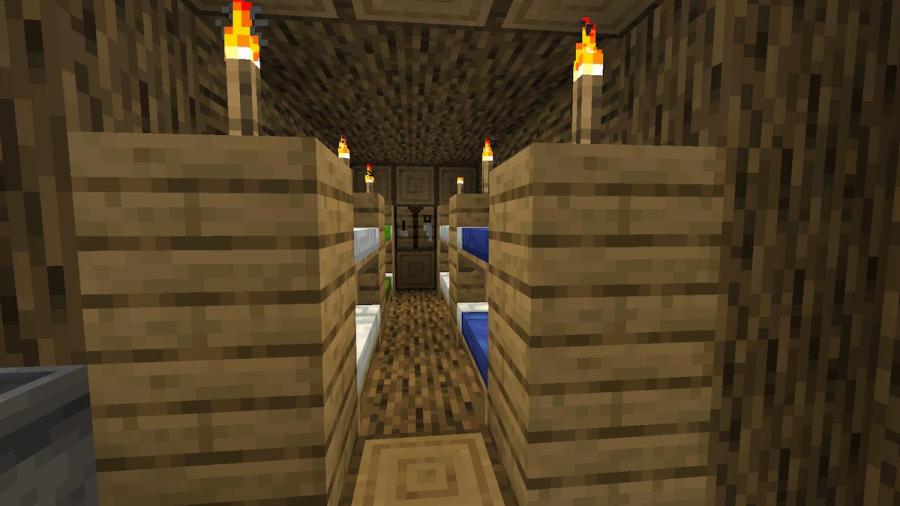 In a design that's perfect for starting out in multiplayer. Using bunkbeds made with wooden blocks to make a bunkhouse is a good basic bedroom. This kind of design is also great for high-density villager housing, and you can obviously take this idea and run with it to create some extravagant dormitories.
5) Sunken Bed Bedroom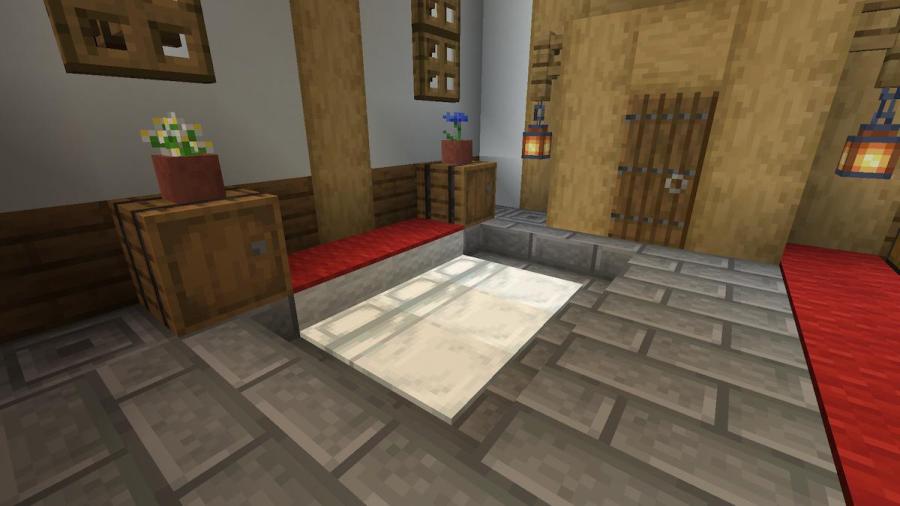 Sinking your bed into the floor can make the standard Minecraft bed much more interesting. Using stairs makes it easily accessible and makes the transition between the levels looks seamless. Incorporating Barrels as end tables is a great way to spice up your room.
4) Japanese Traditional Bedroom
The Japanese Traditional aesthetic can be something unique for a bedroom. Try using lots of different wood blocks and wooden items like Barrels to replicate this aesthetic. In the example above, we've used Wooden Slabs and Daylight Detectors to recreate a Kotatsu-style table, with wooden fences for windows. Carpets and a bed hidden behind trap doors also help create the variety needed in this style.
Related: Best Minecraft Staircase Designs
3) Modernist Bedroom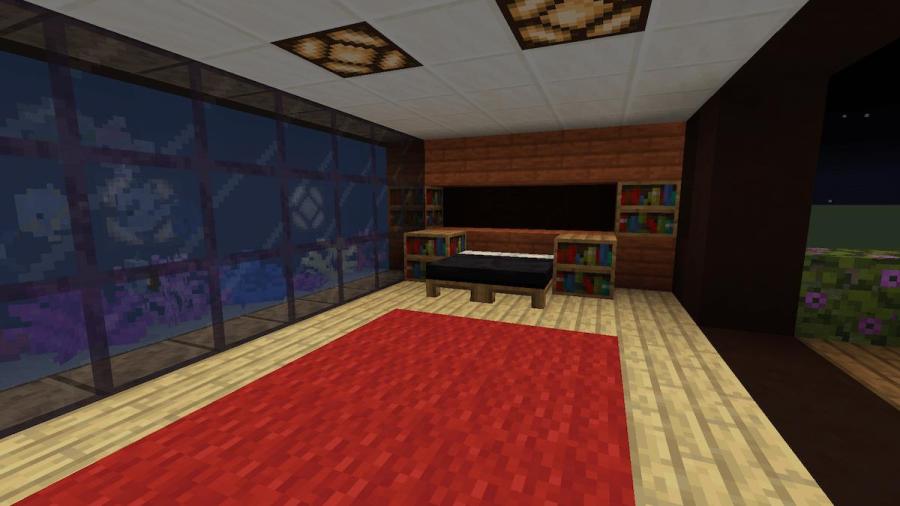 Taking the normal, fairly medieval aesthetic of Minecraft and then turning them Modern is one of the most satisfying parts of the game. The modernist style incorporates minimalism, creating focal points and doing a lot of aesthetic work with less fluff. Adding elements like aquariums, Tinted Glass, and lots of geometric shapes can replicate this style.
2) Artificial Bed
Bedrooms in Minecraft don't always have to be practical. The standard Minecraft beds are a little small and unimpressive. Using Wool and Carpets, you can make a huge bed that's more fitting for your incredible base.
Related: Read about the Best Minecraft Build Challenges on our sister site, Gamepur.
1) Four-poster Bed
The four-poster bed is one of the most grand beds in real life, and that's no different in Minecraft. This is the centrepiece of a great bedroom, and something you can build the entire room around. If you're wealthy in Minecraft or are trying to push a wealthier aesthetic, show it off!
For more Minecraft building ideas and guides, check out the 5 best places to mine ore in Minecraft on Pro Game Guides.