Minecraft had many great additions in the light department over the years. But, the days when the only light source was a torch are long, long gone.
Torches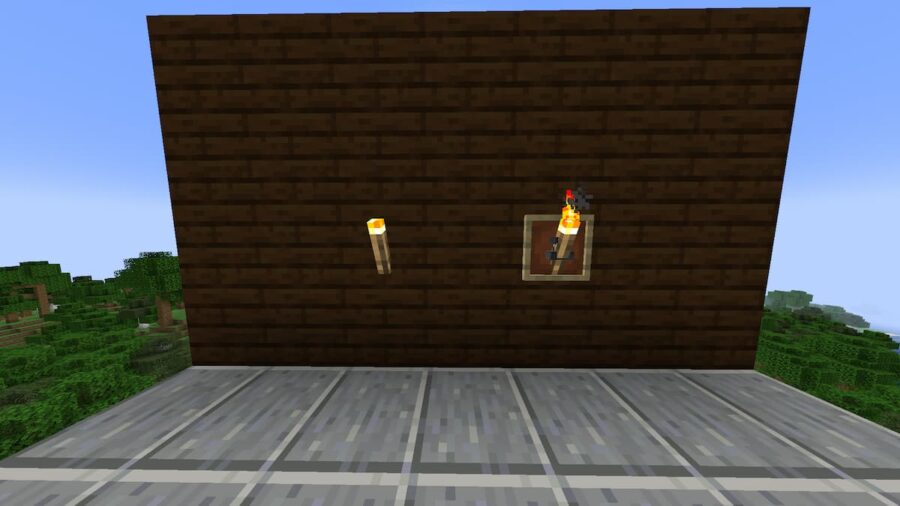 Ah, yes, the torch. An old classic that is still the most used light source in the game. It is very cost-efficient and does its designated job, aka brightening dark areas and preventing hostile mobs from spawning.
There can be many variations on torches, you do not need to just place them on the wall or on the ground. You can be a little bit more creative. One idea is to put it onto a wall and decorate it with an item frame and put an anvil or fence into said item frame for hanging torch effect.
Lanterns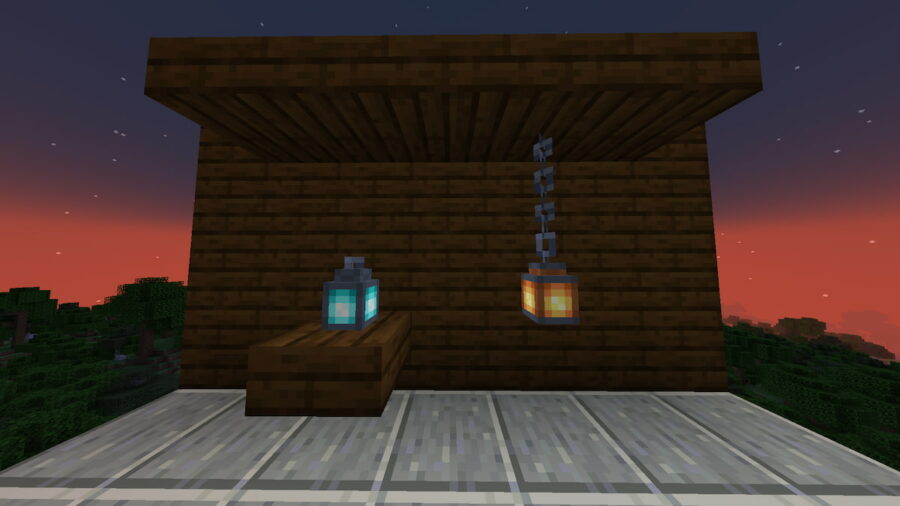 Lanterns are one of the newer additions to the Minecraft world. They look great, and they also come in two variants: the classic yellow light (Lantern), and the blue light (Soul Lantern).
You can either place them on the ground or hang them from the ceiling. Chains also make a great extension to hang lanterns on different verticalities.
Related: Best Minecraft Furniture Mods.
Lamps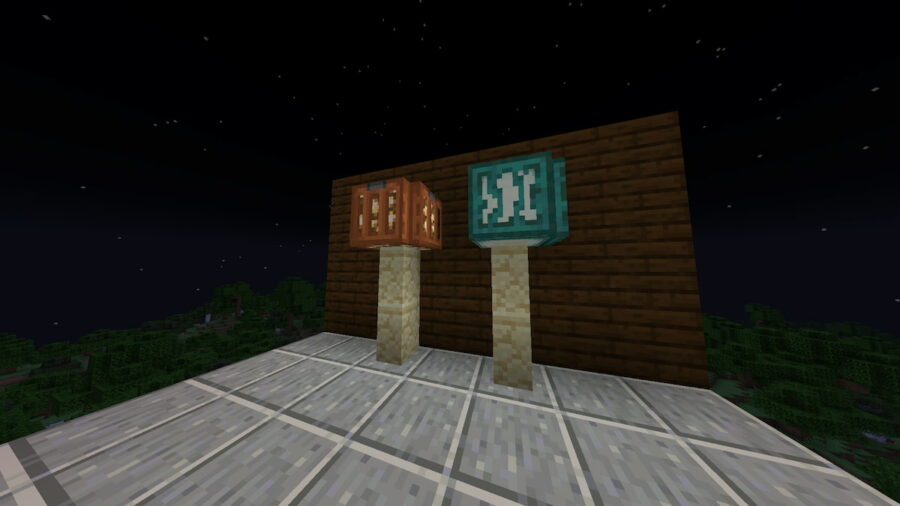 Lamps are light sources mostly created by players. Back when we did not have lanterns, people used their imagination and creativity to create street lamps, or various types of original lighting to brighten up their builds.
One of the ideas was to take a whole square light block, usually glowstone (but later on, also other light blocks like the sea lantern), and place it up high. Then, the lamp can be surrounded with various decorative items like trap doors, fences, fence gates, buttons, etc.
Floor Lights
A similar idea comes in a form of lighting up the floor. It all started with lava spilling under the ground and creating a glass floor in your house. We have all been there, it was cool at the time. Later on, this idea evolved with an awesome interaction with carpets.
You can put a light source block—like glowstone or a torch—on the ground and cover it with a carpet to make the area bright. But the light source itself is actually hidden. It can match the surrounding color pallet for better effect.
End Rods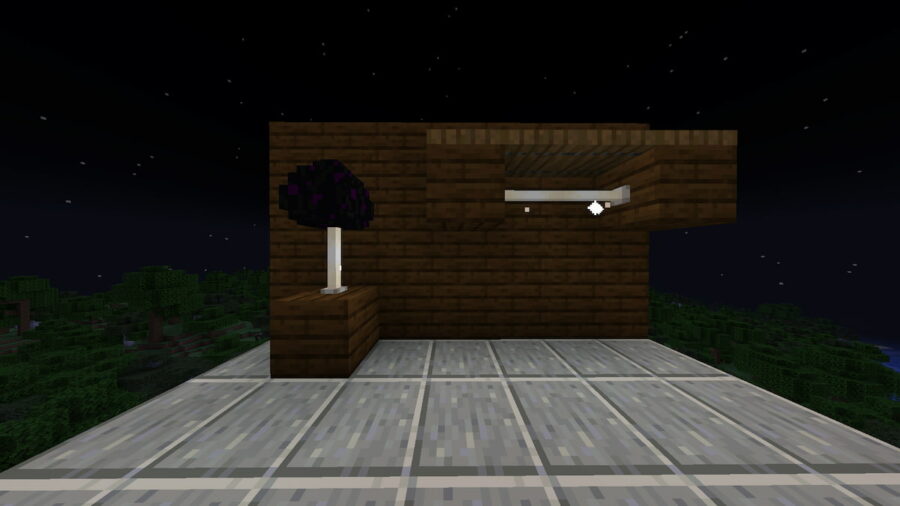 End Rods are a very unusual light source found only in the End but can be used in a variety of builds. Many players rely on End Rods in order to create some kind of standing lamps or industrial lighting. The most popular idea is to combine End Rod with Dragon Egg which creates a beautiful lamp (shown in the picture above). It also works very well as lamps in a laboratory or a factory due to its white color.
Fire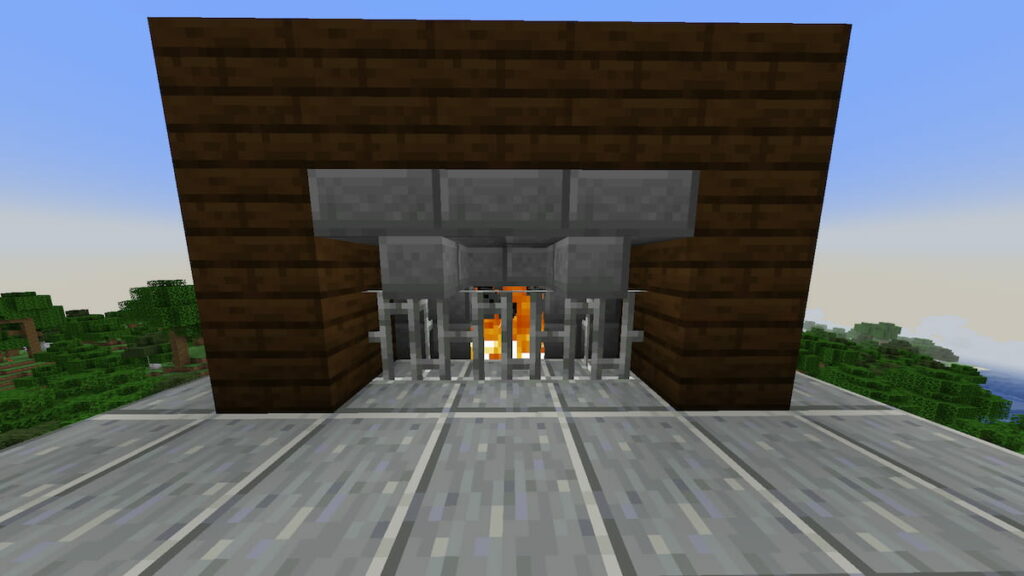 Fire is another light source that exists in the game for a very long time. I am not a fan of using it all by itself, but combining it with some building skills allows you a fairly decent fireplace, which lights up the whole room in your blocky house.
For more articles or guides on Minecraft make sure to check out Where are the secret rooms in Minecraft Woodland Mansions on Pro Game Guides.