Minecraft Bedrock Edition includes the helpful feature of adding friends to your friends list, which allows you to see who is online and where you can play with them. In this guide, we explain how to add a friend on all platforms using the Bedrock version!
How to Add Friends on Minecraft PC, PE, Xbox, & Playstation
It is important to know that you cannot add friends on the Java version of Minecraft. This version does not currently have a friends list feature, and you cannot play with players on any other version.
However, Minecraft for Windows 10, Minecraft PE, and all consoles use the Bedrock version. This means that no matter what platform you use, you can add and play with your friends!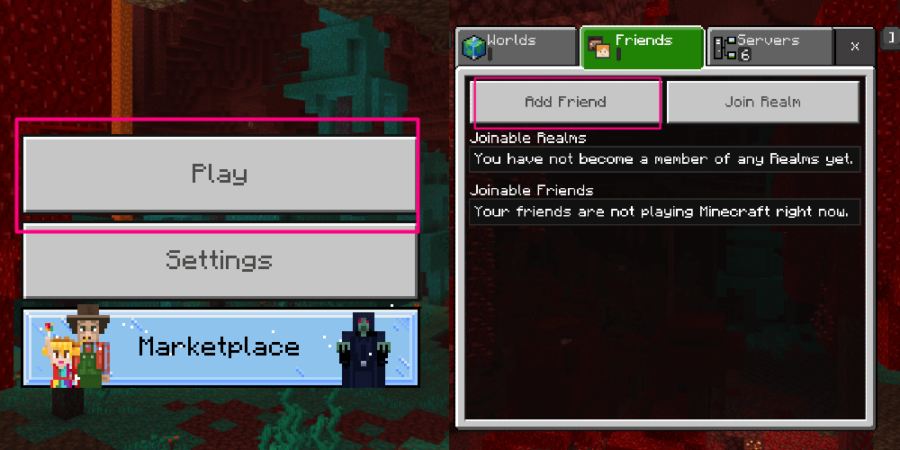 Related: Minecraft Error Codes List (and How to Fix Them) - Pro Game Guides
The first thing you'll need to do is Start Minecraft on the platform of your choosing. Once you have it open, adding friends is a straightforward process. First, click Play on the title menu. This is shown in the image above on the left.
Once you have done that, you'll be taken to another menu with multiple tabs. At the top, navigate to the tab that says Friends, highlighted in green above. Then, click Add Friend, highlighted in pink in the image above on the right.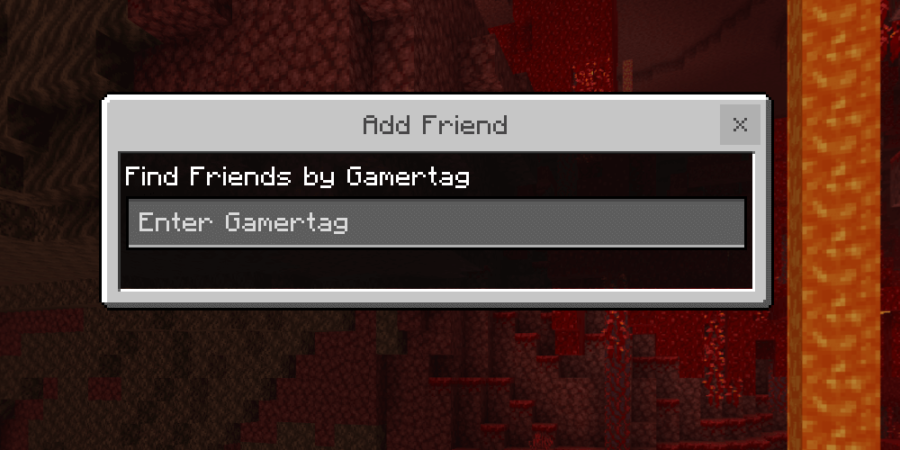 From there, you simply need to enter your friend's Microsoft Account Gamertag to add them and select Add Friend on the next screen. Note: Since Minecraft is owned by Microsoft, you will need to have a linked Microsoft Account to play online on any platform.
Now that you've got friends, want to see how to join a realm? Check out our guide on How to Join a Minecraft Realm on All Platforms!