There are no boundaries when it comes to how creative Minecraft players can be. In fact, Mojang saw so much potential from the world of Minecraft that they made Minecraft Education Edition to help out teachers. If you are playing Education Edition, but have grown tired of the skins, then you are probably wondering if and how you can change them.
Can you have custom Skins in Minecraft Education Edition?
Yes, you can have custom skins in Minecraft Education Edition, but you will need to do a bit of work to get them. First, you will need to find a skin that you like and that follows the rules of your school. Next, you will need to know how to safely get the skin into the game without harming the files that make Minecraft run.
Related: What is Minecraft Scratch?
Where to Get Custom Skins for Minecraft Education Edition
There are a few different places you can get skins, and if you are really creative, you can create your own using online templates. Here is a list of sites that can help you find the perfect skin.
Keep in mind that all of these skins won't be appropriate for school. Check with your teacher or guardian to ensure that you are installing content that follows your school's rules.
How to install custom skins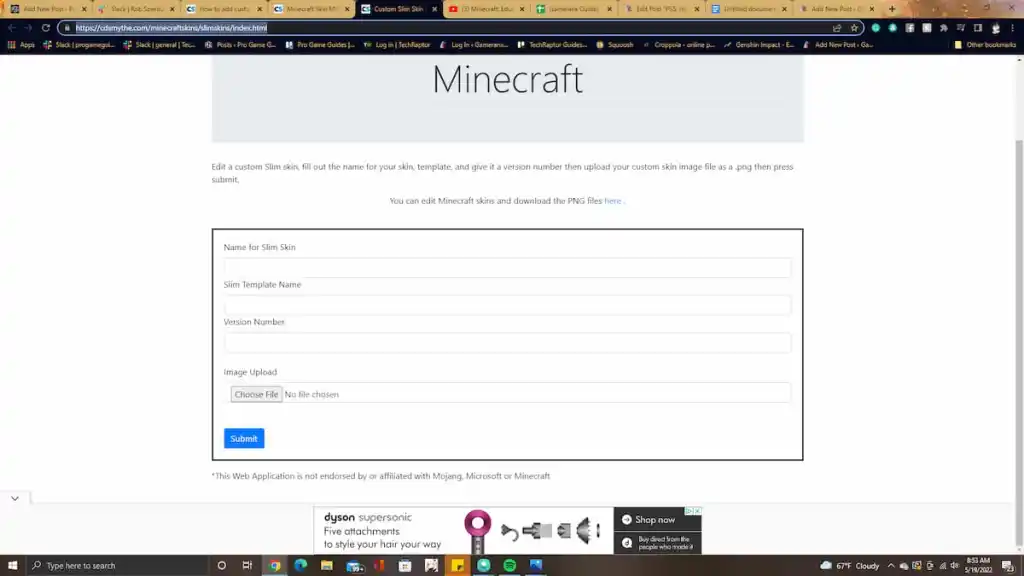 Once you have found a skin you like at one of the sites above, you can get started on installing the skin into your game. Here's how to move your skin into Minecraft Education Edition.
Download the PNG file of the skin you like.
Go to cdmythe and type in the name of the skin, the skin template name, and the version of Minecraft that you are using.
Once the form is filled out, hit submit to download the MCPACK file.
Once the file is on your PC, double-click it. This will cause the skins to import into Minecraft Education Edition.
This is a very simple process, and you can use it to make multiple skins for Education Edition.
For more on Minecraft, check out How to make Charged Creeper in Minecraft Bedrock on Pro Game Guides!