The internet is forever changing, and so is how people interact with and create games. Recently, a website called Scratch has been making its round on the internet and features bite-sized games that are related to Minecraft. Just what exactly is this new site, and how does it relate to the world of Minecraft?
Everything you need to know about Minecraft Scratch
Minecraft Scratch games are user-made browser games featuring Minecraft elements. Games like Paper Minecraft allow young gamers to play simple, easy-to-control games for free. You can find games where you platform as Steve, bust through blocks or take simple quizzes.
Related: How to get the Anniversary Cape in Minecraft Dungeons
All of these programs were made by people like yourself, using the Scratch creation tool. There are no official Minecraft games on Scratch, and all games that are playable on the site are made for education purposes.
How to play Minecraft Scratch
The controls of Minecraft Scratch games will change based on how the user made them. When you click on a game, the controls are always displayed under an easy-to-read instruction menu located right next to the game. Some games may only have a few buttons to press, while others will have ten plus controls that you will need to utilize to play the game.
Your child will need some reading skills to play these games, as there are no voiced tutorials for these games.
How to make a game on Scratch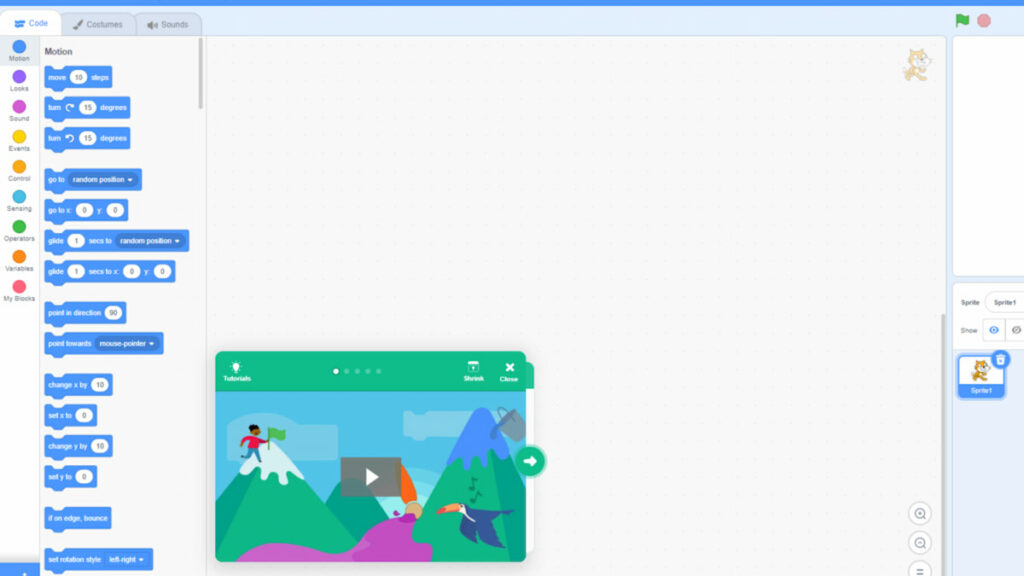 If you are looking to make a game yourself, then all you need to do is go to create at the top of the Scratch website. The creation tool is made to help children understand coding. While the process is a bit daunting at first, Scratch has several tutorials that are easy to understand to help you get started on your first game.
Scratch even has videos in ASL to ensure that everyone can be included in the design process. The games are also highly customizable, and you can create or upload your own images and sounds. Every bit of this is covered in the tutorial videos that walk you through everything from making your character fly to choosing the perfect background.
The best part is that the videos pop up in a small window on the coding page. This makes it easy to follow the step-by-step process without flipping through tabs.
What is Scratch?
Scratch is an educational site that targets ages 8 to 16 with its simple coding process. Users who upload their games can choose to have comments left there to create a healthy community for young programmers. The site has 70 languages available, resources for teachers, and a ScratchJr app that's made for children aged 5 to 7.
For more on Minecraft, check out How to get the Baby Moobloom in Minecraft Dungeons on Pro Game Guides!