We're going to go into detail with this Minecraft tutorial on how to make a fence with some easy to follow step-by-step instructions. Fencing is very useful for keeping mobs out of your base, or keeping farm animals from escaping! You can also use it to create some unique looking furniture and can expand your creativity a bit.
How to make a fence
To make a fence in Minecraft, you will need to gather some wood, create planks, create sticks, and then combine the sticks together with some wood planks to craft the fence! We'll walk you through it step-by-step below.
Step 1: Chop Some Wood
The first thing you're going to need is some wood! So, find a tree of pretty much any type and either punch it or chop it down with an axe. Once you've gathered a tree or two worth of logs, you can create some planks.
Step 2: Create Planks
Planks can be created by putting the wood into the crafting area of your inventory or into a Crafting Table. You will get 4 planks of the type of log you place into it for each!
Step 3: Create Sticks
Now, we need to create some sticks! Go into your crafting area or the Crafting Table and place your wood planks stacked on top of each other! You will get four sticks for every two planks you add.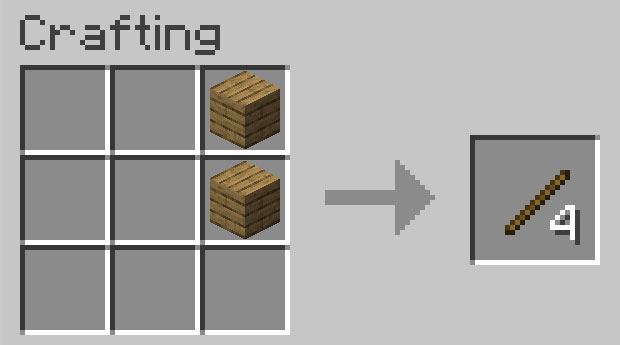 Step 4: Create the Fencing
Now that we have our sticks, we're going to need to put those together with some wood planks to create the fencing! You will need a Crafting Table for this part, so make sure you have on created. Now, take four wood planks and two sticks and place them like this: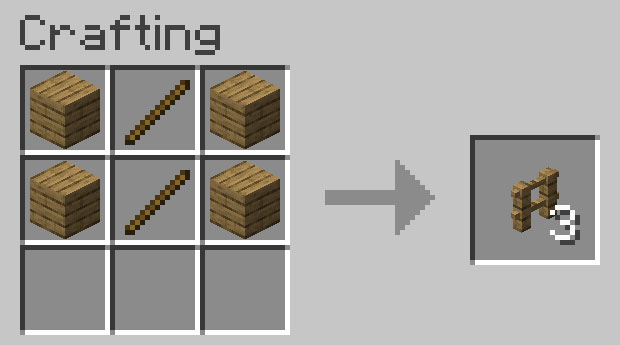 For every four wood planks and two sticks you have you will get three wooden fence pieces! Craft as much fencing as you like for your project.
Step 5: Creating the Fence
Once you have enough fencing, go ahead and place it in your toolbar. Select it and start to place it as you would any other block! For an example, you can shape it into a basic box shape like below.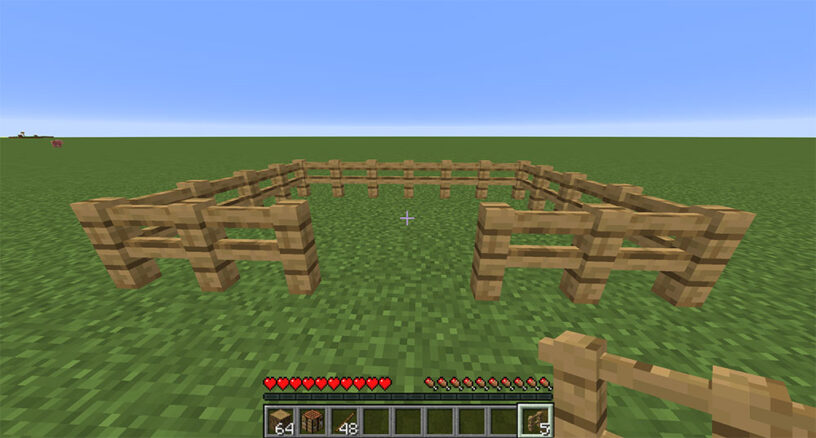 You will likely want to leave at least a one block gap so you can place a gate!
Step 6: Create a Wooden Gate
Creating the wooden gate is simple, because we can use all the same parts we used for the fencing! The only difference is that we use a slightly different total of sticks and planks. For the gate, just place four sticks and two wooden planks as shown below!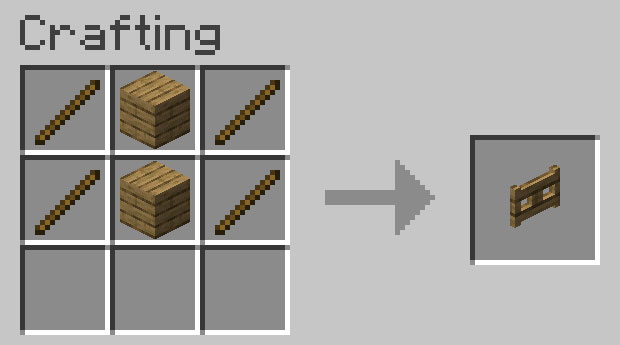 If you want, you can make a second gate to place on the opposite side of your fence to allow for another way to get in.
Step 7: Complete the Fence!
Place that gate in the gap in your fencing and you now have a fully functional fence area! Place some animals inside and you can start your own little farm.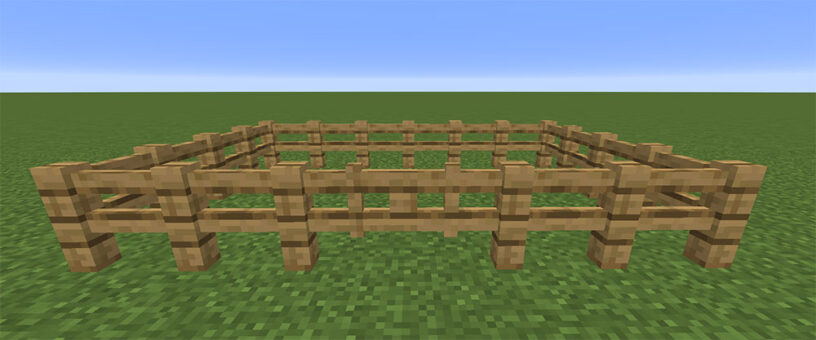 Fencing is also a great way to separate out parts of your base, or just keep mobs outside so they can't attack you or your animals.