The next Minecraft update that is known as 1.17 or Caves and Cliffs is slated to come out in the Summer of 2021. However, if you have the Java version of the game, you can test out some of the future updates in the snapshots that are released. These give Mojang a way to test things out, and you will often find them tinkering and changing things when new ones come out. While we will still be waiting a while for the full update, this at least gives us a chance to experiment with some of new stuff we are expecting to find in the patch.
Creating a Lightning Rod
To make a Lightning Rod, you will need to find yourself some Copper Ore. This is a brand new material for the Caves and Cliffs update, and it can be found pretty easily underground. You will find it at level 0 - 63, so it is pretty similar to Iron Ore. Once you've located some copper, mine it up and take the ore to a smelter. You should now have some Copper Ingots, you will need at least three of them. Take those ingots to a Crafting Table and place them in a line vertically. This is the recipe for creating the Lightning Rod!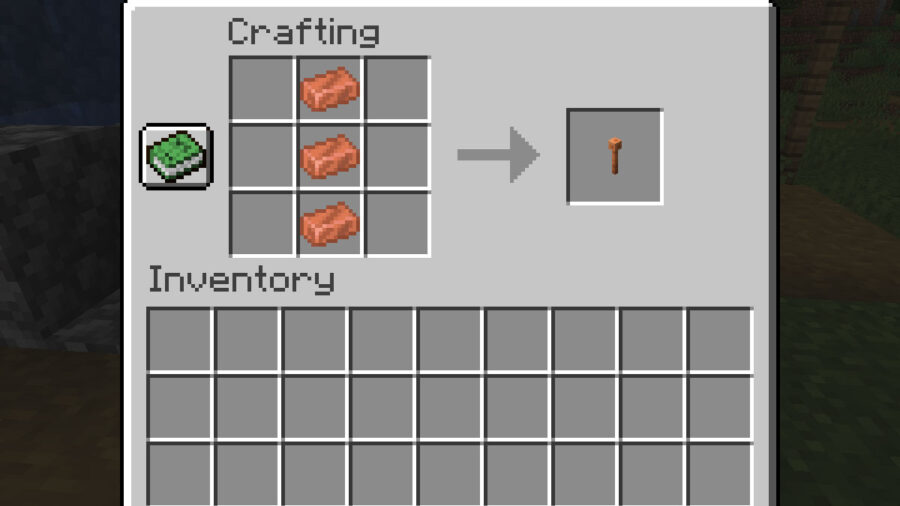 If you have a wooden roof and house that could possibly be threatened by flames, then you are going to want to place a few of these on the roof to prevent it from catching on fire from lightning. If you get a lot of storms, then you are at threat of seeing some lightning. The Lightning Rod will help redirect any lightning cast nearby it to electrify it and not create a fire that will consume your wooden structures! These are going to likely be a must have if you are looking to keep lightning from causing issues with your base!