Do you want to unlock Minecraft at either work or school? If you're connected to a network that has blocked the game, then you're in luck! There is a way to bypass these restrictions and play the game completely unblocked anywhere you go. You'll want to use a VPN, which essentially lifts any restrictions that are being imposed to stop you from playing Minecraft. Check out how to unlock Minecraft below, no matter where you are.
Need to use a VPN to play Minecraft?
If you are already having trouble downloading the game from either the Windows app store, the Mac App Store, or even the official website, then it is most likely blocked. One tip that we recommend that could potentially bypass this issue is to download the game via the Minecraft website using HTTPS in front of the web address instead of HTTP. Some firewalls block the HTTP web address only.
If that does not work, then you'll want to install and use a VPN. For the purposes of this guide, we will be installing NordVPN. Please note that you download the contents of a VPN at your own discretion and Pro Game Guides is not responsible for any potential issues or actions perfromed while you are using a VPN.
Once it's been installed, you will need to create a Login or set up a new account. Then, you can select the server closest to where you are and connect to it. At that point, the Minecraft website should be available for you to visit freely.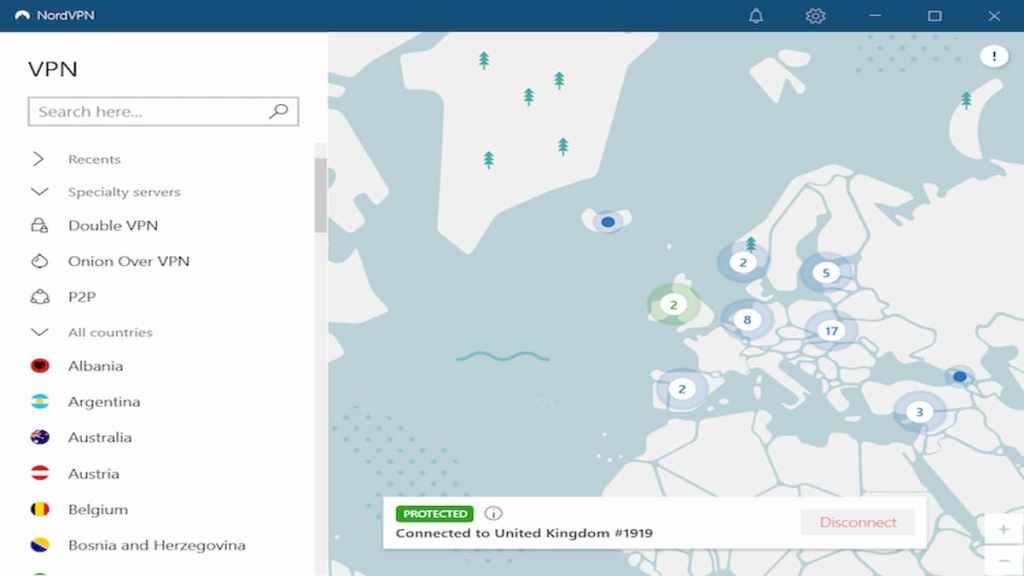 Related: How to fix the Minecraft Authentication Servers are Down error
Is a Firewall Blocking Access to Minecraft?
If you have Minecraft downloaded to either your home or school computer and still can't play it, then it's possible that the firewall settings are to blame. This is what you'll want to do to bypass those settings:
Open Windows Control Panel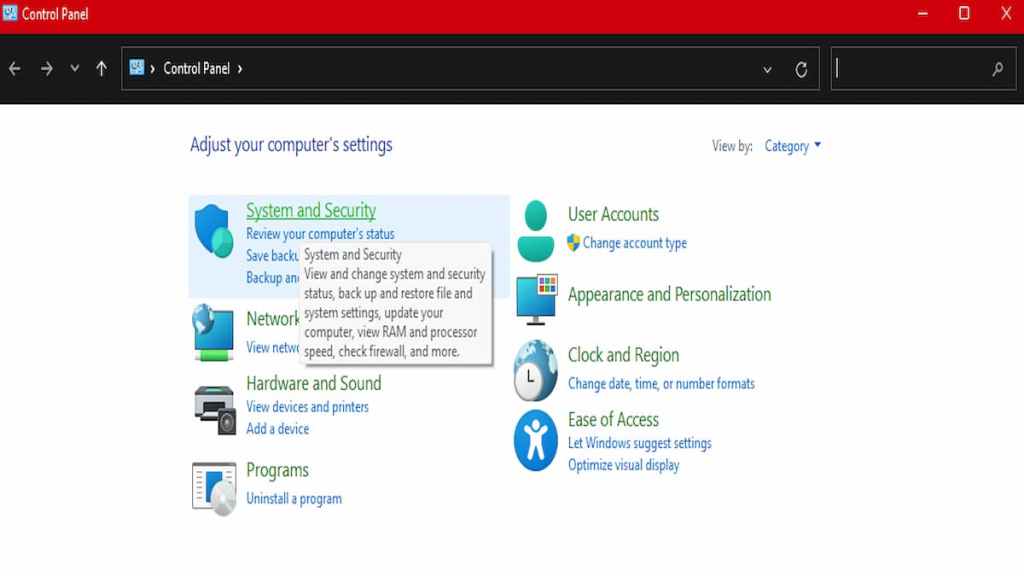 Click on Windows Defender Firewall.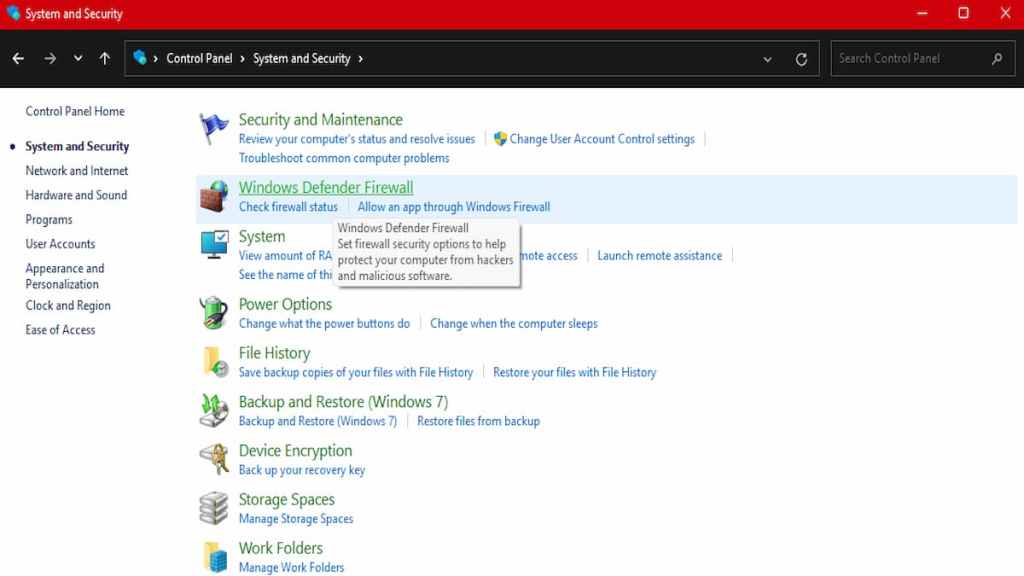 Go to the upper left-hand corner and select Allow an app or feature through Windows Defender Firewall.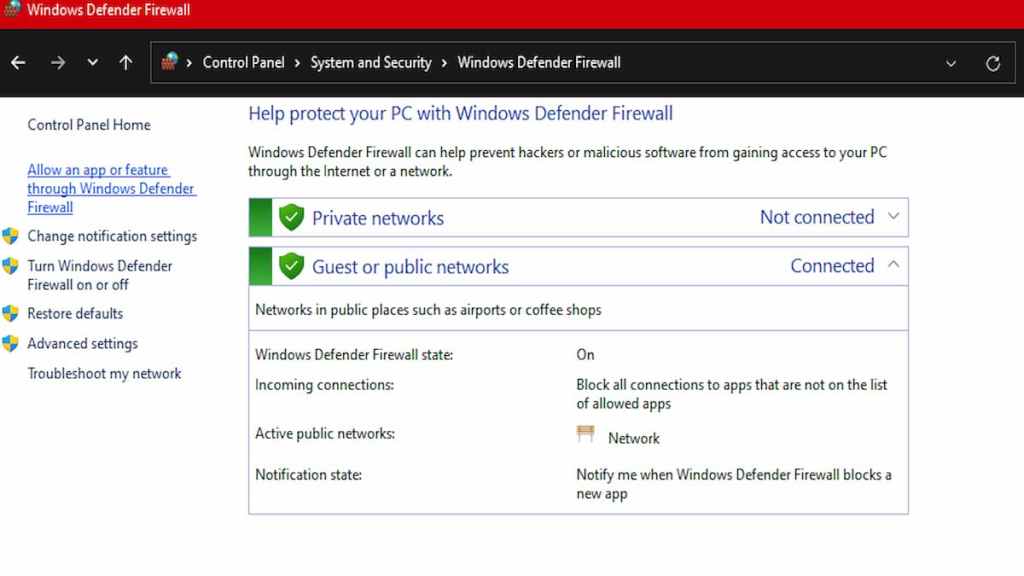 Click on the Change Settings button on the top right-hand corner.
Scroll down and check off both the boxes to the right of the Minecraft Launcher (in this example, we use Minecraft: Education Edition).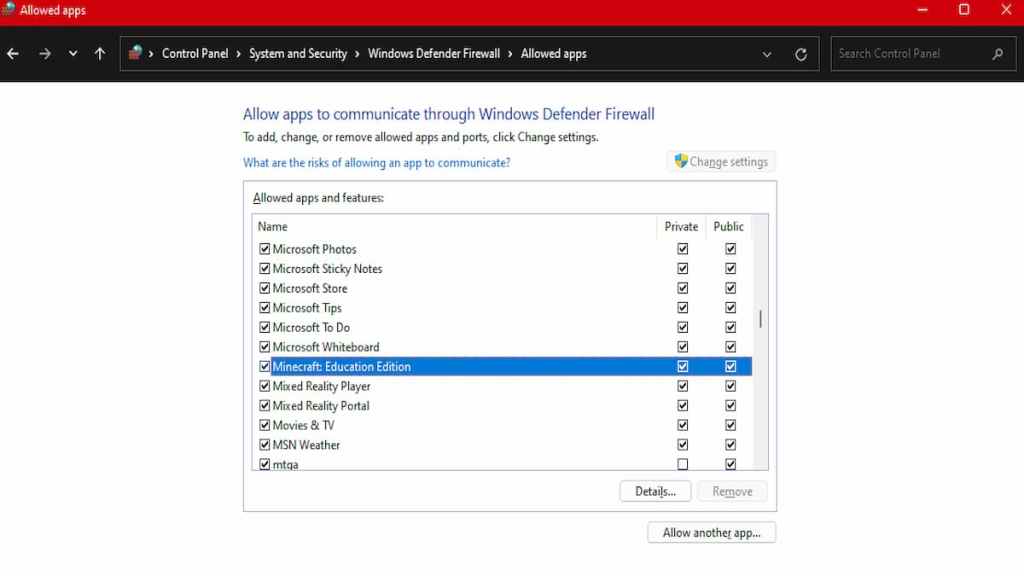 Click OK.
Get to mining!
Can you use Port Forwarding to Unblock Minecraft?
If none of the above works, there's a good chance that the necessary ports are blocked on your network. Fortunately, you can use something called Port Forwarding to get the job done.
Connect your router to your computer using an ethernet cable.
Type in your router's IP address into your browser's URL bar.
Login to the necessary screen by using your router's username and password.
Go to Advanced Settings and locate the area called Port Forwarding.
In the Port Forwarding section, you'll want to enter 25565 into the following section.
Save your changes.
Reboot your router and try to connect to Minecraft again.
For more on Minecraft, check out How to make Charged Creeper in Minecraft Bedrock on Pro Game Guides!