One of the more frustrating things in Minecraft is when you load up the game only to be met by an error message, and perhaps the most annoying is the "Minecraft Authentication Servers are Down" Error. This error happens, unsurprisingly, when your client can't make a connection with the Minecraft Authentication servers. There are a few reasons this error can occur, including connection issues on your side, ongoing maintenance, updates pending, and other problems. Below, we've outlined the ways to troubleshoot and fix this error and get back to playing Minecraft ASAP.
Related: What is Minecraft Scratch?
Minecraft Authentication Servers are Down fix
The first thing you should do is check the official Minecraft Twitter to see if there is any ongoing maintenance, errors, or updates that have been publicly announced. Additionally, since the error can be caused by an update for Minecraft being added, you can see if any recent patches or snapshots have been released that may be affecting the connection.
Make sure your internet connection is working
The next step is to make sure your own internet connection isn't the issue. Double-check your router and restart it if necessary. Also, check that there are no known issues with your Internet Service Provider (ISP).
On a Windows PC, you can also use the Troubleshoot Problems option by right-clicking the Network symbol in the Hidden Icons section of your Taskbar. This will automatically detect and fix any connection issues you have.
Check your game is updated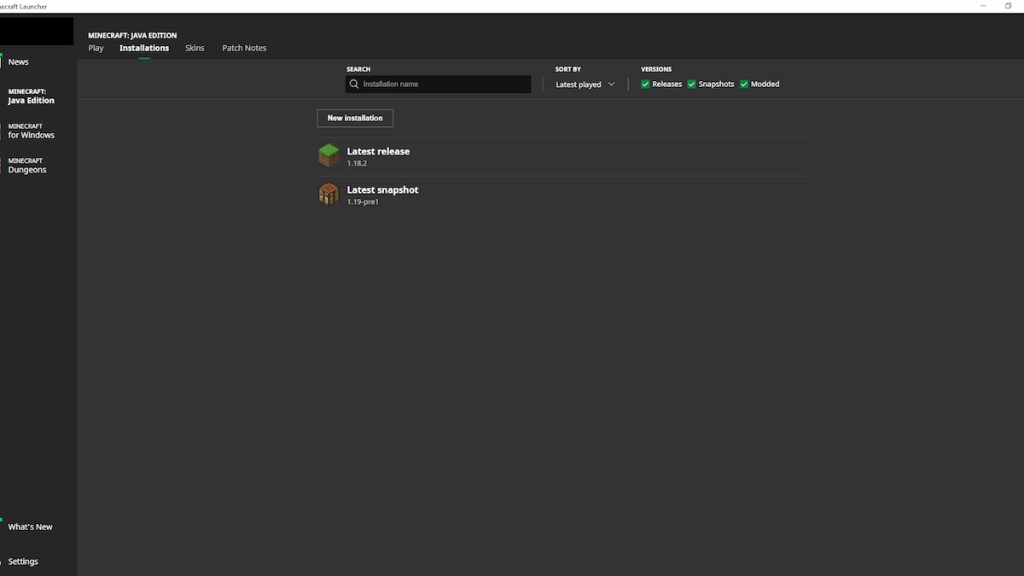 If you're still having issues, you need to make sure your version of Minecraft is updated. By reloading the Minecraft Launcher, you can do this automatically, as it updates by default. But to double-check, click the Installations button at the top of the launcher and check your version is up to date.
Restart everything!
Finally, if things still aren't working, restart your client again, and restart your computer. Sometimes, this is all you need to fix the issue, and it's so simple that it's worth doing. If the problem still persists, there's likely a more significant issue with Minecraft that Mojang is working to fix.
For more Minecraft troubleshooting and guides, check out How to get Custom Skins in Minecraft Education Edition on Pro Game Guides.