Learn how-to make Concrete in Minecraft in a variety of colors with our easy to follow guide! In this step-by-step process, we'll show you how-to easily craft Concrete Powder in sixteen different colors and turn it into hardened Concrete.
How to Craft Concrete
Concrete is a sturdy and vibrant building material that will add a great look to any Minecraft project. Available in a multitude of color choices, Concrete won't burst into flame like Wool. Concrete blocks also have a hardiness slightly higher than that of Stone, however, they also have a lower blast resistance.
Step 1: Choose Your Dye
Before we can even begin to craft some Concrete, we need to decide what color to make. Concrete can be any of the sixteen possible Dye options in Minecraft: red, orange, yellow, green, lime, cyan, light blue, blue, purple, magenta, pink, brown, black, grey, light grey, or white. Dye can be obtained via crafting, smelting, or trading.
Step 2: Craft Concrete Powder
To start off, we'll need to create some Concrete Powder. Concrete Powder can be crafted in a Crafting Table using four blocks of Sand, four blocks of Gravel, and one Dye of any color. Unlike most crafting recipes, Concrete Powder can be made by placing each component in any of the nine squares in any order. Below is just one example!
Step 3: Turning Concrete Powder Into Concrete
When Concrete Powder comes into contact with water, it hardens and becomes Concrete. This can be done with a source block or flowing water. We simply place the Concrete Powder next to water and it is now hardened Concrete!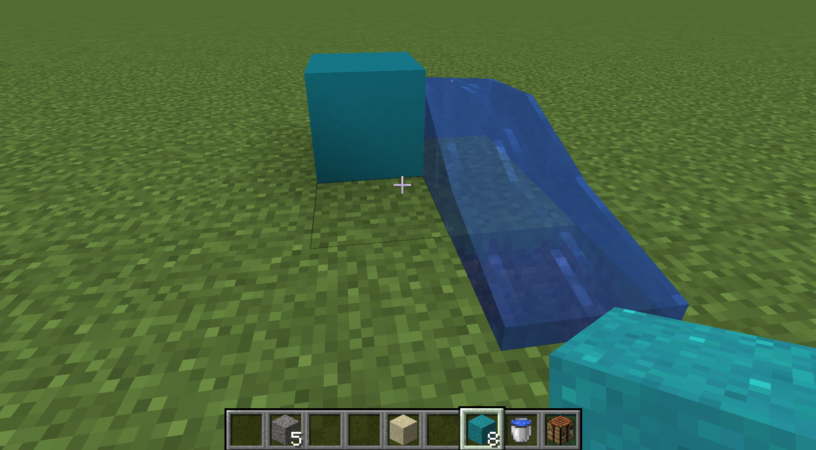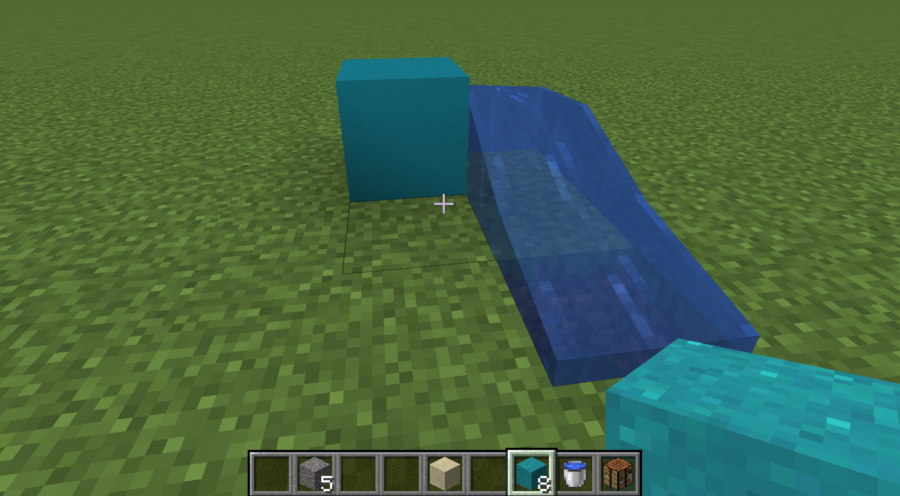 Additional Information
Concrete needs to be mined with a pickaxe or else the block will be lost.
Similar to Sand and Gravel, Concrete Powder will obey gravity and fall if there is nothing below. Conversely, Concrete that has been hardened acts like any other solid block and will not fall when placed with nothing below.
Water from rain, cauldrons, or water bottles will not harden Concrete.