We just got a whole bunch of new information from the Minecraft Live 2020 stream, and the major announcement of the upcoming Caves and Cliffs update. This new addition to the game will include new mobs, biomes, resources, and items. If you were a fan of the recent Nether update, then this is going to be similar, but could be even more significant as it is impacting a lot of areas in the overworld. This is a pretty exciting time if you're a big Minecraft player, so let's take a look at one of the particularly interesting additions that will be added in the future!
The Warden mob is one of the scarier additions we've ever seen that will be added to Minecraft. You will only be able to find it in the Deep Dark biome, which can be found rarely in the lowest depths of your Minecraft world. They will appear alongside the new Sculk Growths that are found alongside this new mob. The Warden is the first blind Minecraft mob, and reacts based on vibrations. This is also very similar to the Sculk Sensors that are found growing in the Sculk Growths!
The Sculk Sensors are a new redstone block, that react based on movement and sound. These can be used to create wireless redstone sensors, that could really revolutionize creating devices in the game!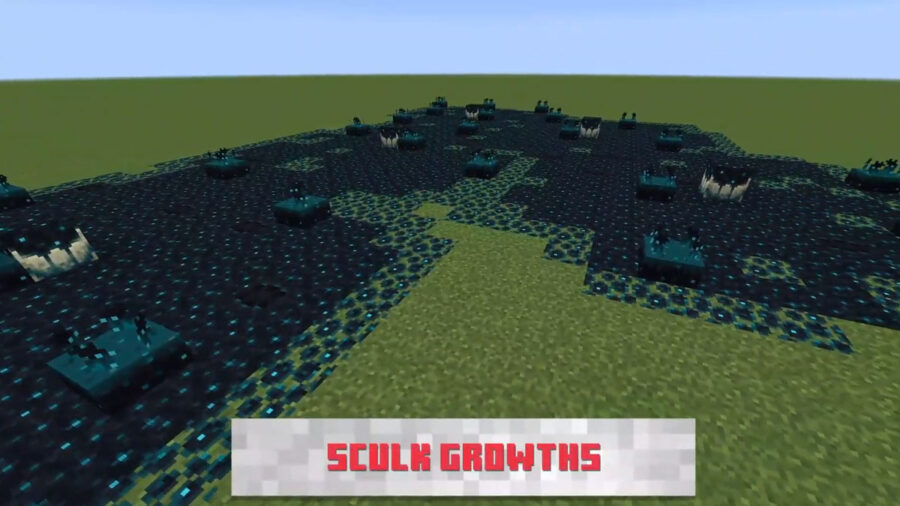 When you encounter a Warden, it appears that lights from torches will dim, and you might even find a hidden treasure area along with black candles and a chest or two that you can open for rewards. You can use throwable items to attract them to different areas. If you sneak, you will remain hidden from them because they can't see you. They are similar to the Sculk Sensors which will react to you placing blocks, firing arrows, and pretty much anything that will trigger their sensing ability.
They are quite a difficult mob, because they have high health and hit very hard. In the demonstration, the player was wearing Netherite Armor and still got trounced pretty badly about it. You will need to find a way to keep out of reach, or just sneak away from it so you don't get trounced.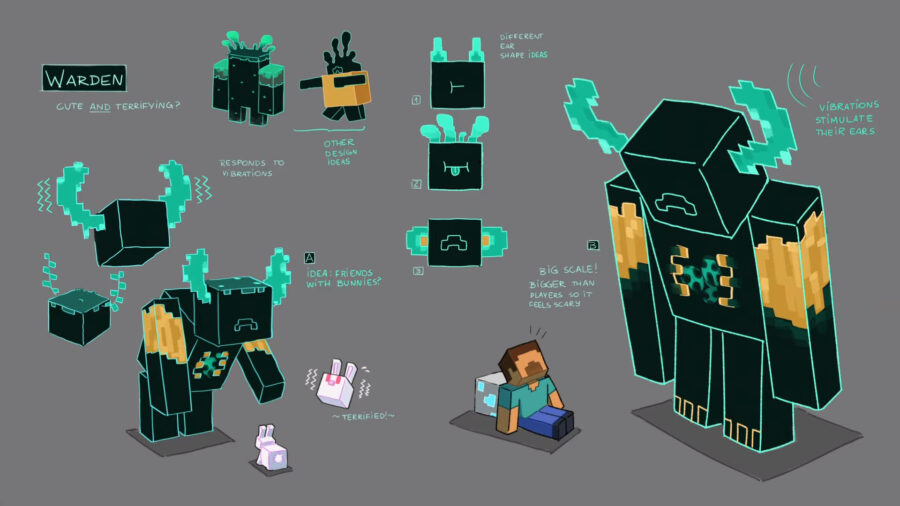 If you want to see an encounter with The Warden, you can watch the video below!
The Warden is going to be apart of the Minecraft 1.17 update that is known as Caves and Cliffs. It is currently scheduled to be released in the Summer of 2021! If you want something a bit less scary, check out what we know about the new Axolotl mob!