Carlos Delgado has been revealed as the next Legend to come to MLB: The Show 22 Diamond Dynasty. Carlos Delgado is available as a special 97 OVR Takashi card that may be pretty difficult to acquire. So, how can you get the 97 OVR Carlos Delgado card and add him to your lineup?
First Basemen Carlos Delgado is the latest featured player found in a select few packs. To get Carlos Delgado, you can purchase a The Show Bundle, which contains a Chase Set 2 Pack and 49 The Show Packs.
The bundle costs 75,000 Stubs, so chances are you may have to sell a lot of cards or grind some Stubs to get him. Chase Set 2 Packs can also be found when opening a The Show Pack, but the chances you find a Chase Set 2 Pack AND a Carlos Delgado card inside are very slim.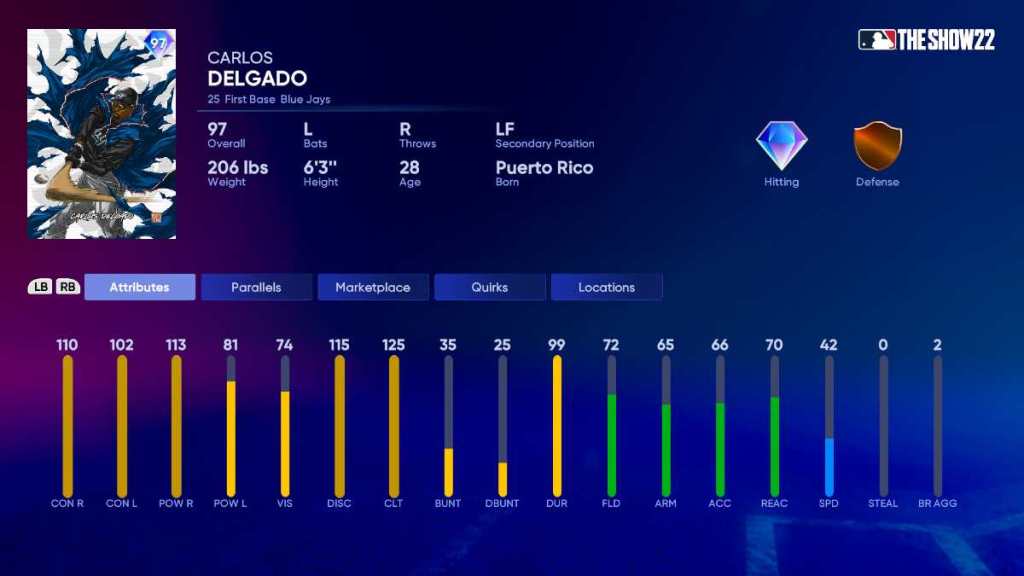 Like all player cards, Carlos Delgado can be found in the marketplace if anybody puts him up for sale. However, since Delgado is arguably the best first basemen in Diamond Dynasty as of now, most players will not sell him. It doesn't hurt to check the marketplace for his card, but it may be pretty expensive there too.
Like the other Takashi cards, Carlos Delgado will only be available to find in packs while the Chase Set 2 packs are available. The packs should stay available until the end of the Spring Cleanup program, but could be available longer than that.
For more MLB: The Show 22 guides, check out Best Faces of the Franchise cards in MLB: The Show 22 Diamond Dynasty on Pro Game Guides.