MLB: The Show 23 pitching can feel drastically different depending on what settings you choose. You can change your pitching camera, icons, and your pitching Interface to create the best pitching experience. Here are the best pitching settings for MLB The Show 23.
Best Pitching Camera in MLB The Show 23
The pitching camera can be your own preference, but it is recommended that you choose a camera that shows the strike zone clearly and makes it easier to locate where your pitch will go. The best pitching camera for seeing the strike zone is Pitcher, Pitcher Zoom, or Outfield. If you prefer the classic batter view, you should select Zoom or Strike Zone 3.
Related: How to play MLB The Show 23 on PC
Best Pitching Interface in MLB The Show 23
The pitching interface will change what meters and controls used for pitching. The interfaces can be very different, so you may want to experiment with each one to find what feels best. If you want the most advanced pitching interface with the most control, select Pinpoint. Another good option is Pure Analog, which lets you pull the analog stick back and forward to determine the speed and location of the pitch.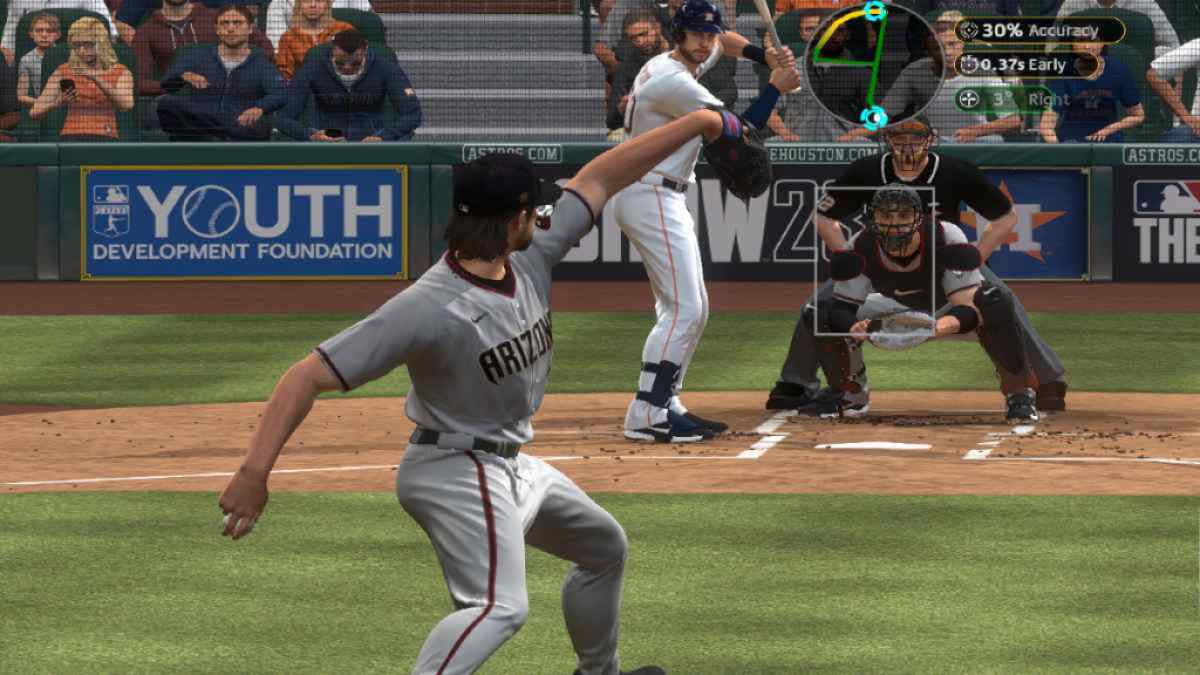 Other Pitching Settings in MLB The Show 23
Other settings that you can adjust for pitching is the Pitching ball marker. It is set default to Chevron, which displays a 2D ball icon and where the pitch will break. For the best experience, change this setting to Pitch Trail to see the trajectory from the pitcher to the catcher.
Since the pitching interfaces are so different, players may have different ones they prefer. It is recommended you experiment with them to see what works best for you. Note that some of the pitching interfaces get much harder to use when going up in difficulty level.
Related: Check out this MLB The Show 2023 Review on our sister site, Operation Sports.
For more on MLB The Show 23, check out MLB The Show 23 Game Modes List & Details here on Pro Game Guides.