Monster Hunter Rise isn't just a game about using big weapons to smash even bigger monsters in the face. No, there's also relic hunting to be had in order to deck out your fancy new abode with imposing statues! There are 10 such Relic Records to track down in the new Jungle map. Fortunately, we have this handy guide to make getting them all a breeze.
Monster Hunter Rise Jungle Relic Records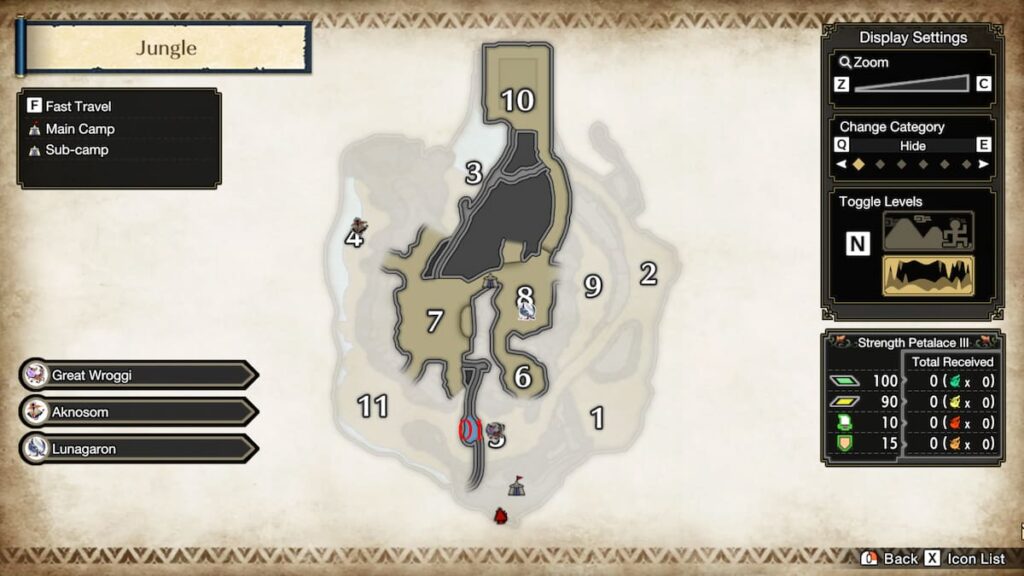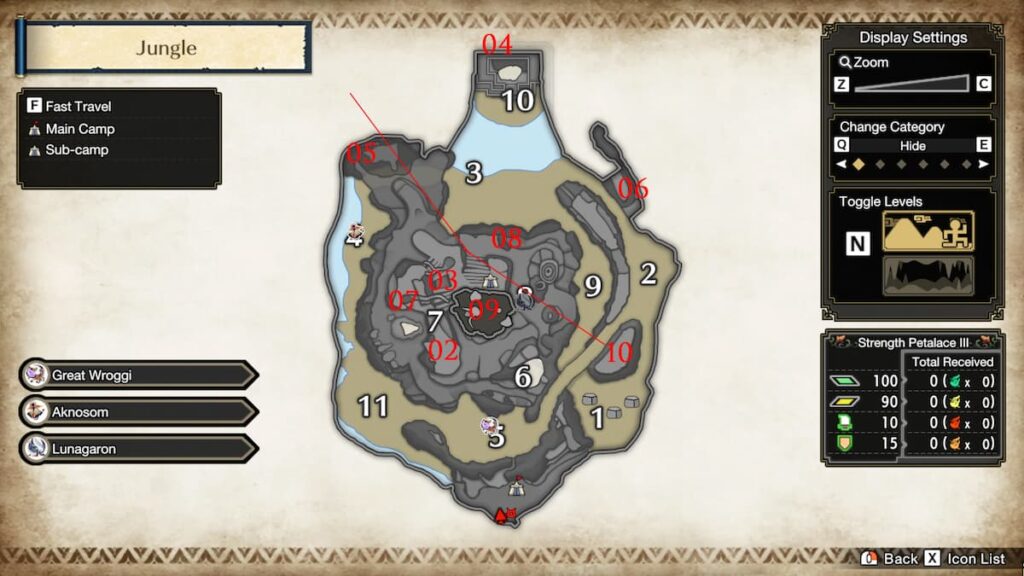 Related: Spiribird Locations in Monster Hunter Rise – Best Spiribird Routes
Message 1: Inside a small cave in the underground portion of Area 5.
Message 2: Inside a hollowed-out tree trunk in Area 7.
Message 3: West of the Jungle Sub-camp in Area 7.
Message 4: Behind the large structure in Area 10.
Message 5: In the corner between Areas 3 and 4.
Message 6: On the north side of Area 2 is a patch of breakable grass that has the record inside of it.
Message 7: In the western section of Area 7.
Message 8: In a cave north of the Sub-camp between Areas 3 and 8.
Message 9: Use wirebugs to climb the giant tree between Areas 7 and 8.
Message 10: Place an explosive barrel atop the pile of rocks that are on top of the mountain in Area 1. Inside will be a Great Wirebug that will fling players to the northwestern corner of the map.
For more Monster Hunter Rise goodies, check out Monster Hunter Rise Sunbreak – Best Dango for Dual Blades on Pro Game Guides.