Spiribirds are endemic life found throughout each of the zones. They will offer hunters buffs when collected. Gathering several on the way to take down one of many Monster Hunter Rise's ferocious beasts is a good way to get an extra edge in a fight. Depending on the monster you're hunting (foul cursed Rajang) and its location on the map, there are several options on routes to take, but it comes down to your best judgment.
MHR Shrine Ruins Spiribird Locations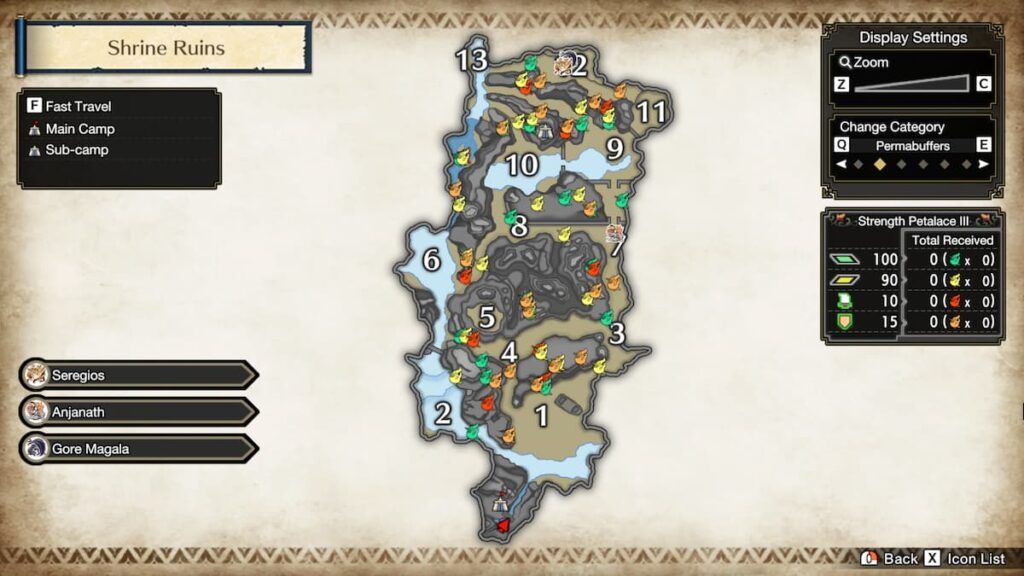 MHR Jungle Spiribird Locations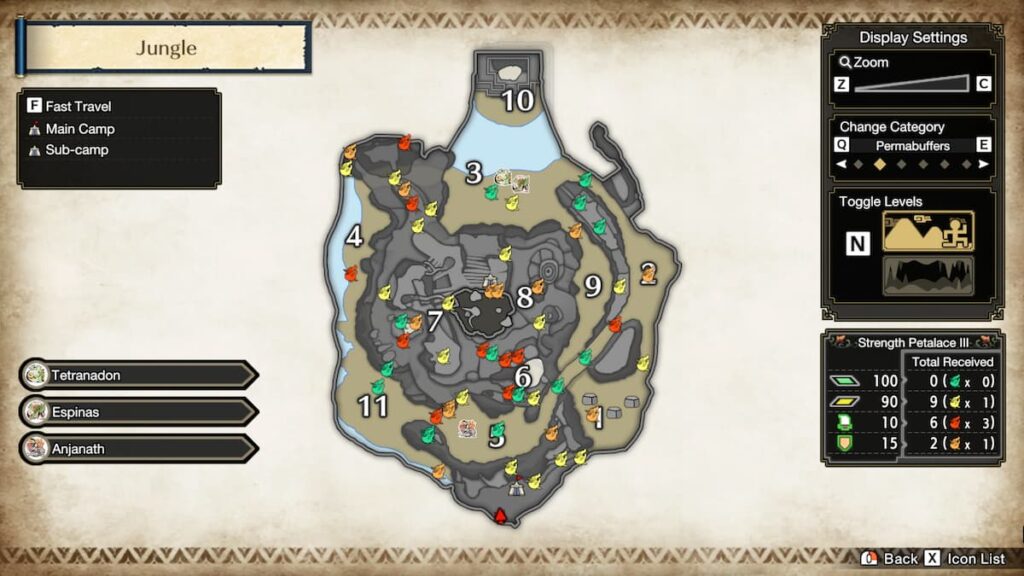 MHR Frost Islands Spiribird Locations
Related: All new Heavy Bowguns in Monster Hunter Rise Sunbreak
MHR Sandy Plains Spiribird Locations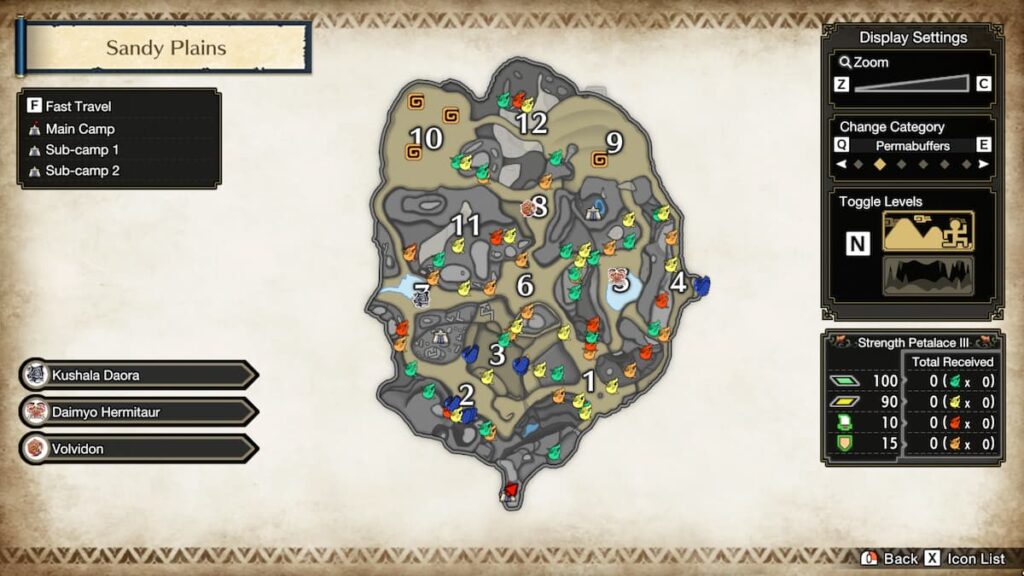 MHR Flooded Forest Spiribird Locations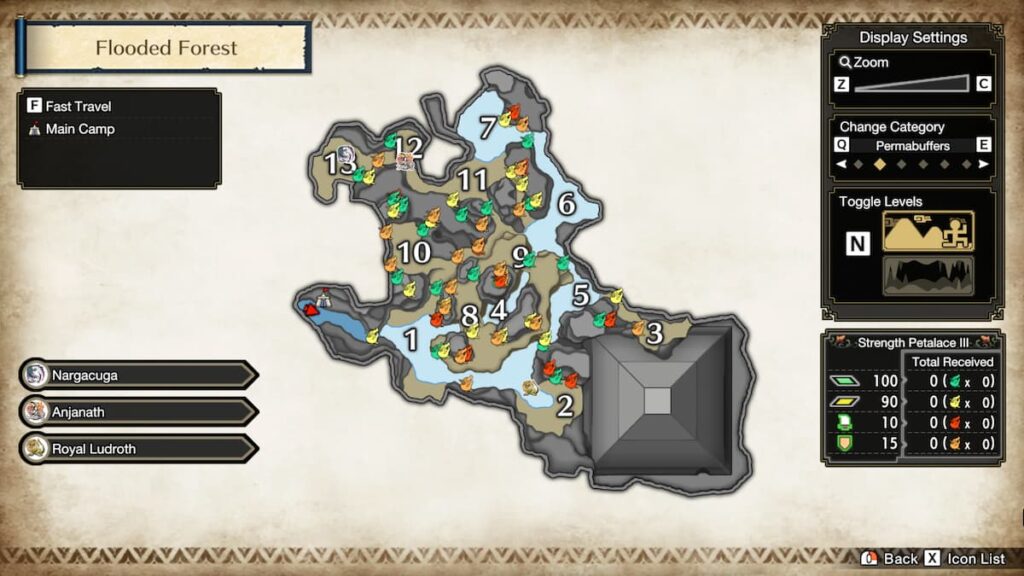 MHR Citadel Spiribird Locations
MHR Lava Caverns Spiribird Locations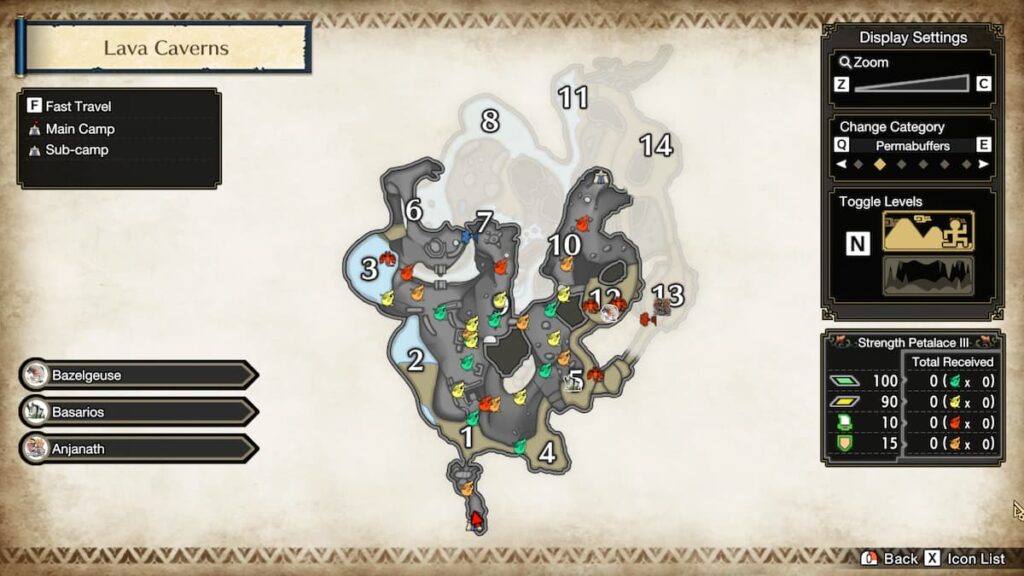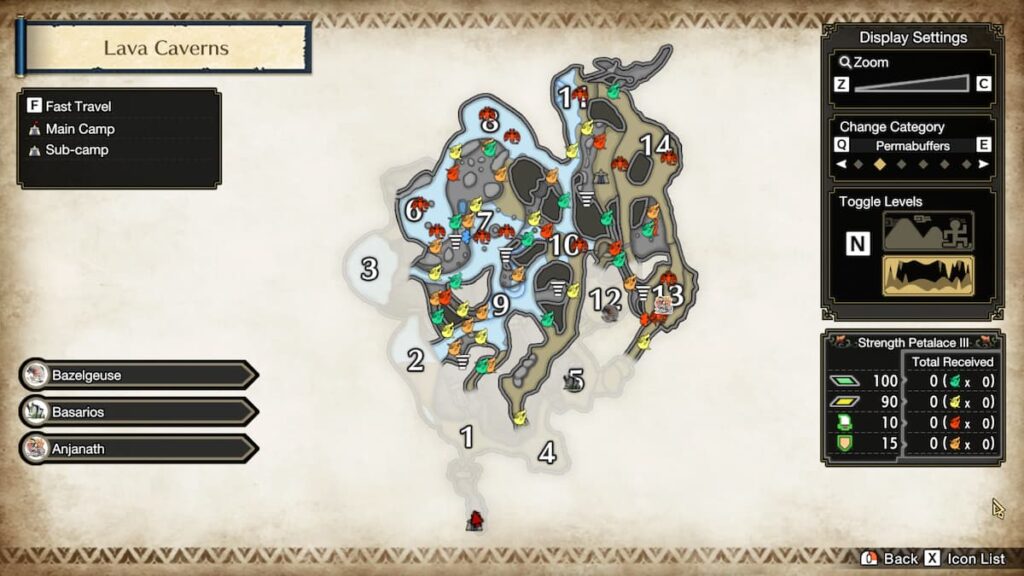 Spiribird Buffs
Yellow Spiribird: Increases max stamina
Green Spiribird: Increases max health
Orange Spiribird: Increases defense
Red Spiribird: Increases attack power
Prism Spiribird: Increases attack power, defense, max health, and max stamina
For more Monster Hunter Rise goodies, check out Monster Hunter Rise Sunbreak – Best Dango for Dual Blades on Pro Game Guides.