Capcom's Monster Hunter Stories 2: Wings of Ruin releases on July 9, 2021, but players are already diving into the narrative via the game's trial version. Similar to its predecessors in the Monster Hunter series, Wings of Ruin introduces a bunch of different mechanics all at once, which can make interface navigation a little confusing at times. Make sure your hours of herb and monster bone gathering aren't in vain by learning how to properly save your game!
Unlike the first Monster Hunter Stories, the Wings of Ruin sequel has an autosave feature to ensure your progress isn't lost. However, you can also manually save by entering your house and interacting with the bed inside. There are three save slots, excluding the Autosave entry, so you can either overwrite your current data file or choose a different one.
Related: Will Monster Hunter Stories 2: Wings of Ruin have multiplayer?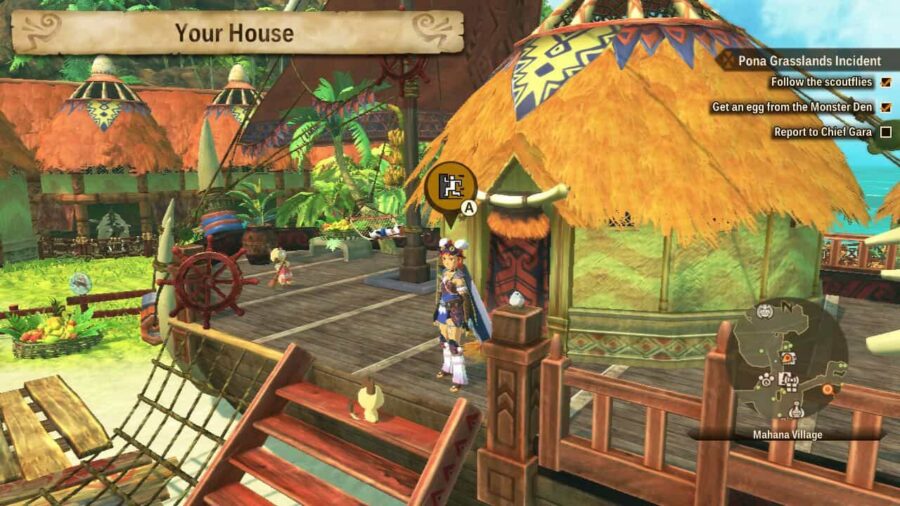 You can find your character's house in between the stable and the Quest Board in Mahana Village.
If you're out in the field and want to save your progress, you can also look for a Catavaner stand. Besides offering transportation, there is also an option to save in the Catavaner menu as well.
Stay tuned for upcoming articles on Monster Hunter Stories 2: Wings of Ruin. In the meantime, check out our other guides for all your favorite video games, like Genshin Impact, Fortnite, and much more.