Monster Hunter is well known for getting specific things and not telling you how to get them or even where! And, of course, Monster Hunter Rise is no different!
Where to find the King Rhino in Monster Hunter Rise
The King Rhino is one of the materials needed for the Argosy Economic Stimulation quest to unlock the third submarine, but it's not that simple to find. Actually, you have to be prepared to acquire it.
The insect the King Rhino can only be acquired in the Flooded Forest, and you needed to do quite a lot of climbing and clever use of your Wirebug to access it. You also need to have Barrel Bombs in your inventory. This is important.
When on any quest in the Flooded Forest, head straight to the Pyramid. This is where the insect is hidden away. You can get here quickly by riding your Palamute. Head for the front of the pyramid and climb the plethora of stairs or use the Great Wirebug and get up there more or less instantly! When at the top, use your Wirebug to climb the pyramid even more to get access to roughly the top.
It's helpful to get an extra Wirebug from near the pyramid's base to help you out!
Related: How to complete the Cultural Exchange Request in Monster Hunter Rise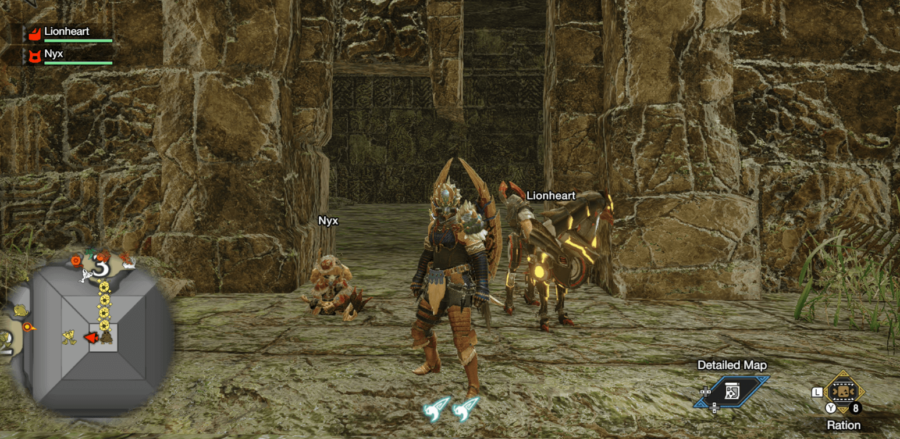 At the top, you'll notice there is a secret room blocked by rubble, and the King Rhino is inside this location. But no amount of slashing with your weapons will help. Remember those Barrel Bombs? Place them in front of the blocked entrance and make sure you're pretty far away from the blast.
Afterward, you can finally enter this secret room, and there is a very high chance you'll find the King Rhino bug waiting to be captured! It's not 100 percent guaranteed, though!
Here are a few more guides we have for Monster Hunter Rise! Where to find a Rock Lizard in Monster Hunter Rise and How to equip Layered Armor in Monster Hunter Rise