The submarine is a unique feature in Monster Hunter Rise that allows players to send their buddies out on a trading mission, and at the start of the game, you only get one slot to do this. To get more submarines, you will need to complete requests, and one such quest is cultural exchange; here's how to complete it.
How to complete Cultural Exchange in Monster Hunter Rise
To complete cultural exchange and get the extra submarine slot, you will need to find and deliver three wisplanterns and three boatshells. To get the wisplanterns you will need to visit the Shrine Ruins and harvest them from a special gathering point called Shimmering Red Berry points. Here's where you can find these special gathering points below.
Where to find Wisplanterns in Monster Hunter Rise
You can find and gather wisplanterns from Shimmering Red Berry points. which can be located in the map below. You can also view this map in-game by pressing the + button on your right joycon and then hitting Y. After that, press X and navigate to special items and find the gathering point on the list. However, keep in mind you will need to explore the map for the points to show up on the list.
Where to find BoatShells in Monster Hunter Rise
Unlike wisplanterns, boatshells are a bit harder to get, as you can't simply find them in any quest or expedition. Luckily, one quest, in particular, will lead you right to them. The quest is called Plump and Juicy, and can be found under two-star village quests.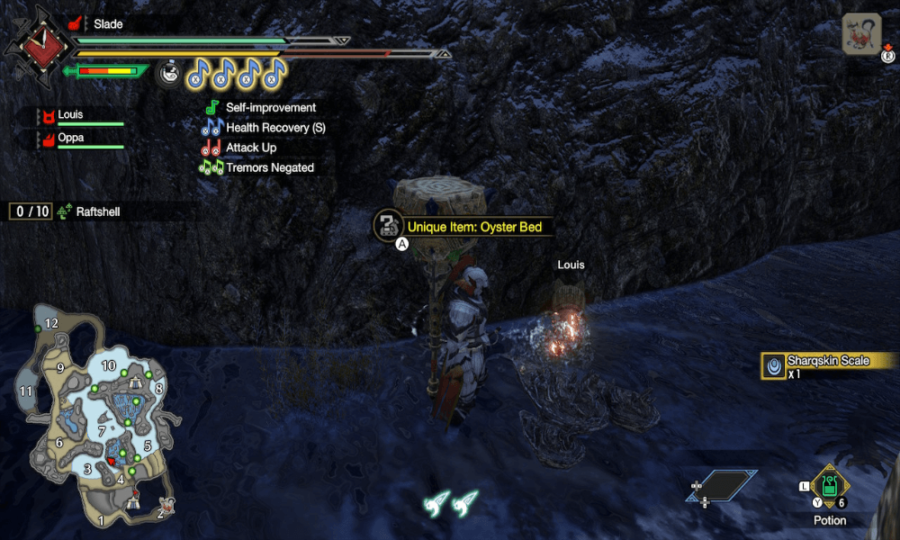 Once you find the quest, accept it and then embark. After the loading screen, you will arrive in the frozen islands. After this point, you will need to locate gathering points called oyster beds. At these points, you will get raftshells, along with boat shells. That being said, you can find oyster beds already marked for you on the map by green dots, so find the beds and gather and get three boatshells.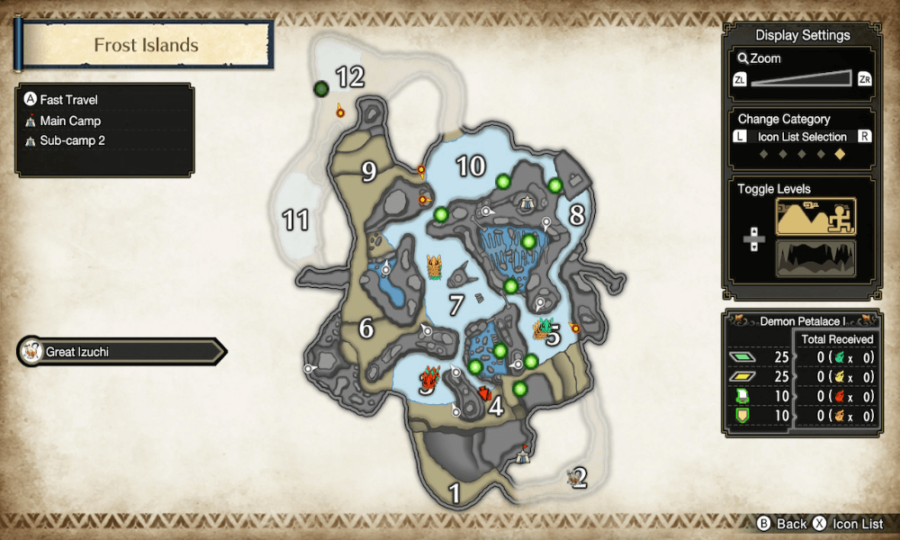 Once you get the boatshells, you can then turn the request in, and upon completion, you will get your extra submarine slot.
For more on Monster Hunter Rise, we at PGG have you covered with guides like How to equip Layered Armor in Monster Hunter Rise and How to play Multiplayer Co-op in Monster Hunter Rise.