MultiVersus is a free-to-play platform fighter created by Player First Games and Warner Bros. Games. It features an all-star cast, including characters from DC, Looney Toons, Adventure Time, and more. As a free title, it offers various in-game currencies, including Gleamium. This is the title's premium currency, which may leave you wondering how to get Gleamium in MultiVersus.
How to get Gleamium quickly in MultiVerus
During the open beta, the only way to get Gleamium is to purchase it with real money. There is currently no in-game way to get Gleamium, meaning you will need to have your wallet on hand to get this currency. It is unknown if this will change once MultiVerus is fully released. You can buy Gleamium in stand-alone bundles, or you can purchase the Founder's Packs to get it in bulk.
Related: Is MultiVersus Free to Play?
What can you buy with Gleamium in MultiVersus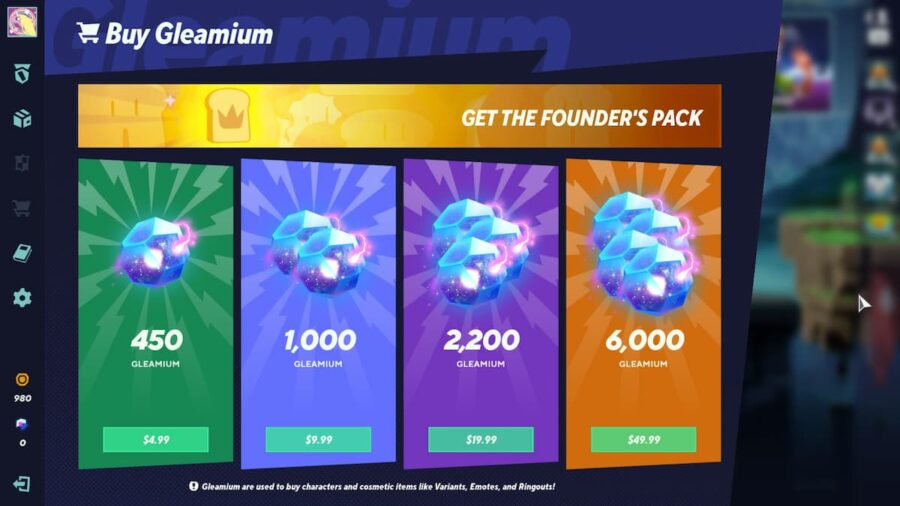 Gleamium can purchase nearly everything in the game. You can purchase characters with Gold or Gleamium, but most cosmetics require Gleamium. With this currency, you can buy skins, emotes, badges, characters, and the battle pass.
It is worth noting that while you can purchase the battle pass with Gleamium, you cannot earn any of this currency from it. This means that you will not be able to afford the next season's pass by completing the current battle pass.
For more information on MultiVersus, check out Lebron James and Rick & Morty join the MultiVersus roster and MultiVersus Tom & Jerry Guide – Moves, Perks, Tips, & Strategies on Pro Game Guides.