My Hero Ultra Rumble is an action-packed fighting game based on My Hero Academia, where you can play using the same characters from My Hero Academia in battle-royale-style matches with up to eight players. I'm going to show you below how to invite friends to your lobby, so you can play together.
How to play with friends in My Hero Ultra Rumble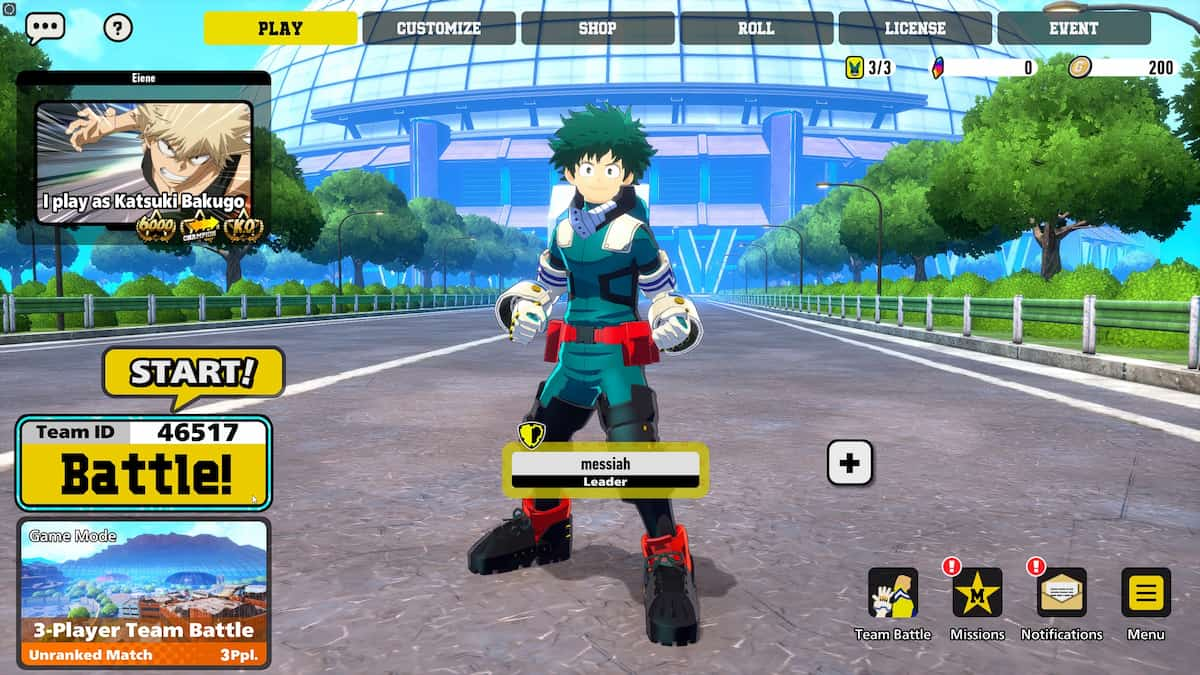 At first, it may seem all complicated when you don't really see a separate friend's list option or a tab allowing you to simply add friends and invite them. In My Hero Ultra Rumble, however, you'll need to create a Team Battle lobby with an ID code unique to your team.
Click Team Battle on the right corner of the screen.
Choose to create a team.
Note down the Team ID, which now shows on the left side of your screen.
You can share this ID with any of your friends for them to be able to join your team using the same Team Battle tab, and vice versa.
Related: How to rescue training dummies in My Hero Academia quests in Fortnite
You will need to create a new team every time you launch the game, much like a matchmaking session, as it takes some time to match you up with players in case you want to queue with other players.
For more on My Hero games, be sure to check out My Hero Battlegrounds Trello Link & Discord – Roblox and My Hero Mania Codes (September 2023) – FREE Spins! here on Pro Game Guides.