In Fortnite Chapter 4 Season 1, players will get to see the My Hero Academia collaboration, which brings several unique cosmetics and challenges to the game. The My Hero Academia quests are now available, and players can complete them to earn a ton of XP. Rescuing training dummies is one of the quests, and players need to know where to find them. Here's how to find training dummies in Fortnite.
Where to find and rescue training dummies in Fortnite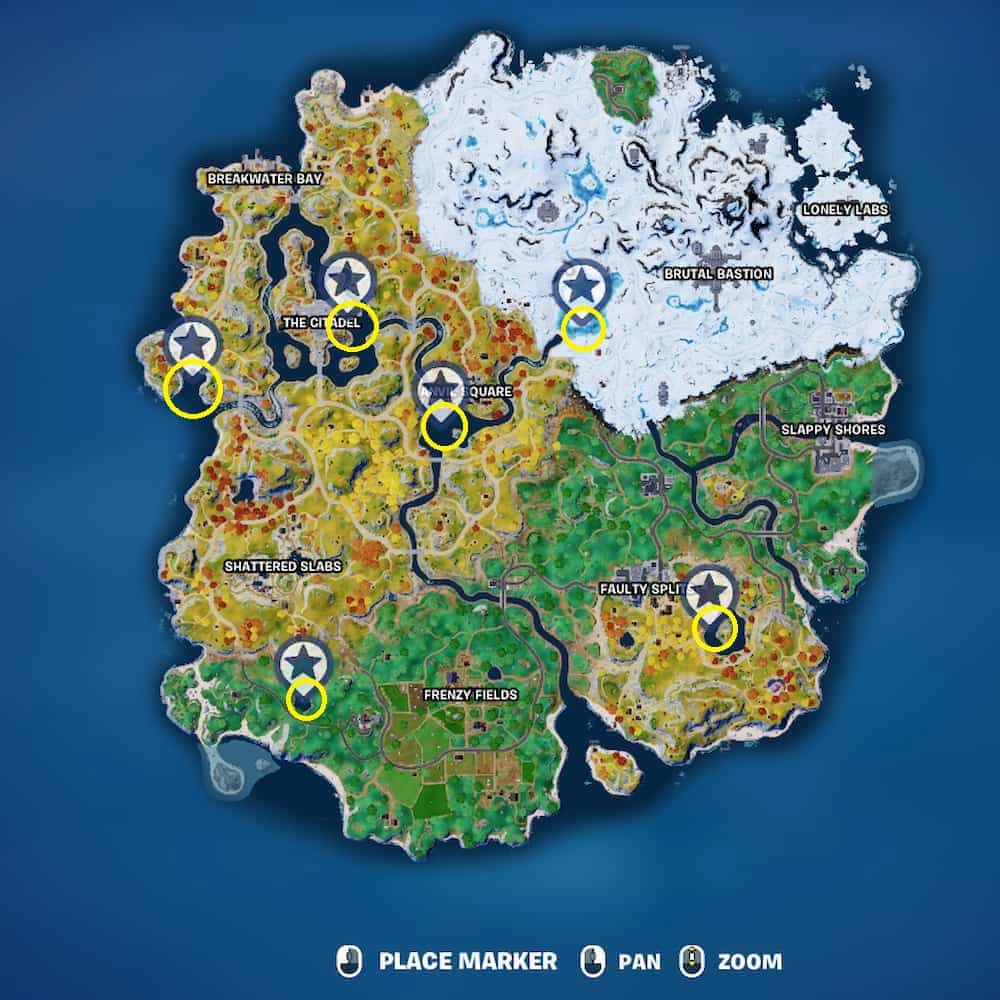 The rescue training dummies in water quest requires players to find and interact with six dummies spread across the map. Check the yellow circles on the map image above to see the exact location for these dummies. These dummies are located in bodies of water, so players will need to swim close and press the interact button to rescue them. The dummies are located at the following locations:
In the lake next to the Royal Ruin landmark (west of The Citadel POI)
In the lake east of Meadow Mansion landmark (west of Frenzy Fields POI)
In the lake east of The Citadel POI
In the lake south of the Anvil Square POI
At the Lute Lake landmark (east of Faulty Splits POI)
At the Icy Islets landmark (west of Brutal Bastion POI)
Remember, other players will try to complete this quest as well, so its best to find weapons and shields first before interacting with the dummies. After finding all six dummies, players will be rewarded with 20,000 XP. The My Hero Academia quests will have weekly updates, allowing players to earn massive XP from them to level up and complete the battle pass. There are three other quests in the My Hero Academia tab, and one of them requires players to acquire Deku's Smash in Fortnite.
Wondering how to take control of POIs in Chapter 4? Check out How to Capture Point in Fortnite on Pro Game Guides.