My Time at Sandrock is Pathea's sequel to My Time at Portia that expands and improves upon most of the prequel. It's a delightful life simulator where you can take things at your own pace and do what you want. The desert also contains many secrets, experiences, and more for those willing to look.
Build the jewel of the desert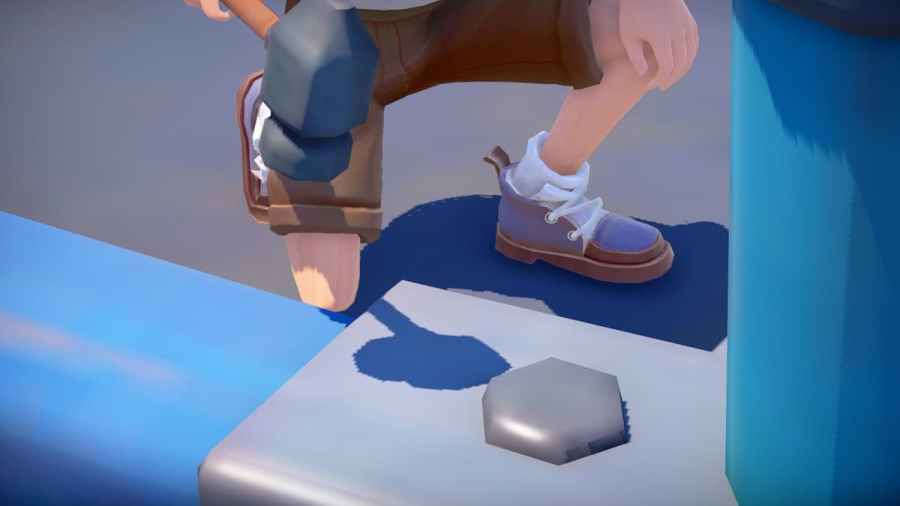 Building has never been better, and you will have your hands full running your workshop and completing commissions. In addition, you can build some great relationships with the citizens of My Time at Sandrock and even marry any of the eligible bachelors or bachelorettes, regardless of gender. The desert of Sandrock is deceptively charming despite its barren appearance.
My Time at Sandrock offers plenty to do, including building, farming, combat, fishing, making friends, and more. There is something in the desert for every builder, but you can build it for yourself if you can't find it. Each activity has fairly extensive and varied mechanics, so you can easily change up the pace of your day.
Drop the hammer and pick up the sword
Combat feels significantly better than in My Time at Portia, though it could still use some work. There are not many different mobs, but My Time at Sandrock is launching in early access, and hopefully, more will be added, along with new weapons. Outside of combat, you can also engage in card battles with the residents of Sandrock. It's a nice, peaceful way to pass the time, and it's surprisingly fun.
Cozy, but incomplete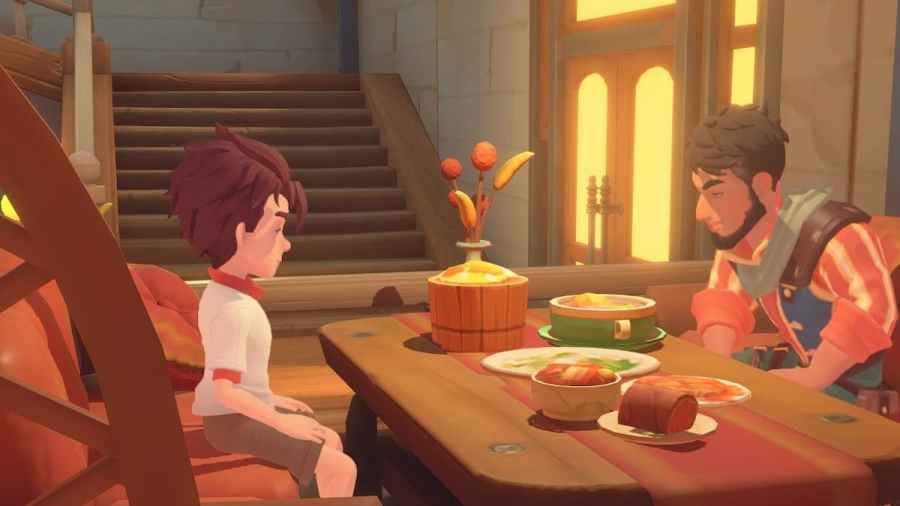 While My Time at Sandrock features many improvements from My Time at Portia, some work remains to be done. It's a bit too easy to get lost and not know what to do, as there is very little direction. In addition, resources are scarce in the desert—which is to be expected of the environment. But certain resources, such as stone and water, are either found at a low random drop rate or at two measly spawning access points. This can hinder your progress and leave you confused about where to go early on when you need these resources the most.
A handful of bugs are present as well, like during the quest where you go to the Game Center with Mi An and Elsie. The game froze for us upon completing the first part and starting the second, and this repeated on each attempt. In addition, there are some awkward jank moments or animations that could be touched up throughout the early access period.
| | |
| --- | --- |
| Pros | Cons |
| Varied and interesting NPCs. | Janky. |
| Combat is much improved. | Not much instruction/direction. |
| Graphics look good. | Some resources are hard to find. |
| The world is charming. | Bugs. |
Verdict - Wait for updates/full release
My Time at Sandrock hits early access and is quite fun for what it is currently. But it is clear that this is an early-access title and work needs to be done. The overall presentation of My Time at Sandrock is solid, but some adjustments and changes will go a long way toward improving this title. As a result, we recommend holding off until the full release or some substantial updates come out—unless you are just itching for a new wholesome and relaxing game.
For more information on My Time at Sandrock, check out All characters in My Time at Sandrock and Do you need to play My Time at Portia before My Time at Sandrock? on Pro Game Guides.