Scramble Slam is a game in NEO: The World Ends With You that you play during Weeks One and Two, in which your goal is to have the Wicked Twisters dominate all the available areas on the Shibuya map.
Winning Scramble Slam is easy—what's not, however, is racking up points to get all the rewards. Week Two Day Three will even have you clamoring for 400,000 points to get the No. 282 What a Shock! Pin.
How to earn points in Scramble Slam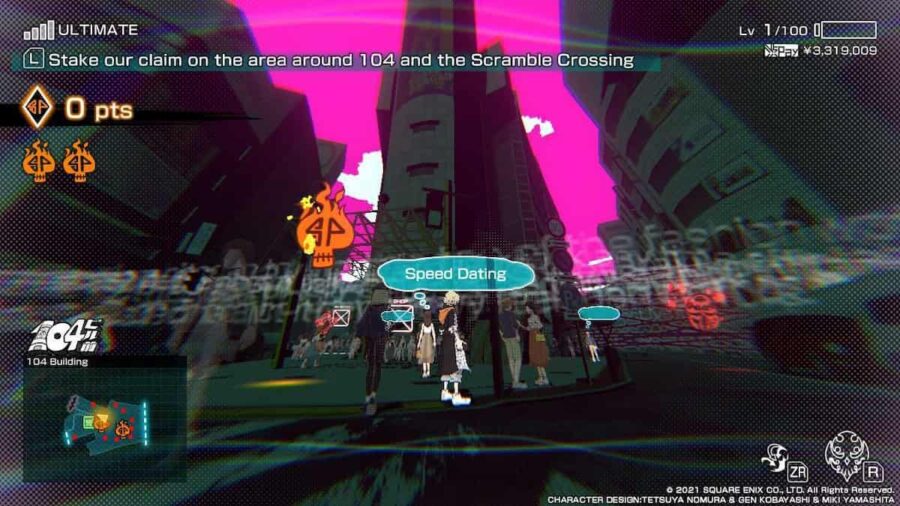 Scramble Slam points are earned in two ways:
Defeating the orange noises on the white turfs
Defeating members of the other teams on the enemy turfs
Every noise that's chained together with these two enemies will be counted towards your total score.
Related: How to grind money fast in NEO: The World Ends With You
How to earn a lot of points in Scramble Slam
1. Unlock the Social Network node for Tsukihime
Before you attempt to redo any of your Scramble Slam days, make sure you have the Cony×Cony Shopkeeper's node unlocked, granting you access to Chain Extender. This will allow you to chain up to 10 red noises, maximizing the number of points you can earn.
2. Only absorb one orange noise in every chain
If there are three orange noises in a turf, don't engage all of them in a single chain. Instead, absorb one orange noise at a time and chain five to eight red ones with it.
3. Absorb red noises before fighting other players
Battles against other players on the enemy turf automatically engage when you get too close. So, before you approach them, make sure that you've absorbed five to eight red noises as well.
4. Don't defeat the enemies immediately
The number of total points that you earn by defeating enemies is multiplied depending on the number of Drop the Beats that you trigger. Each Drop the Beat adds a 0.2 to your multiplier. The maximum multiplier is five, and the number resets every new battle.
That said, don't defeat any of the enemies until you've reached at least a multiplier of four for the earned points to be worth it. Prior to that, damage them until they're down to 25% of their HP before moving targets.
5. Erase the multiplier enemy last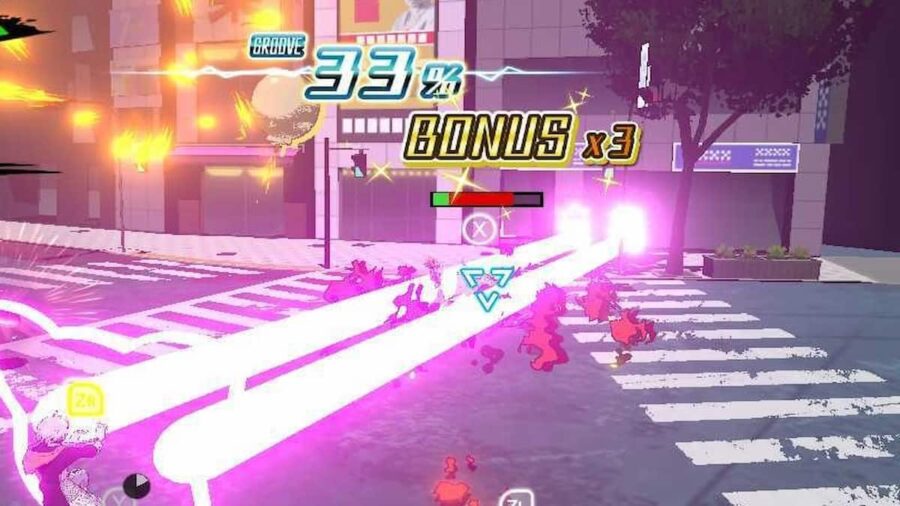 They won't always appear, but when you see an enemy with a BONUS multiplier above their head, make sure to defeat them last or when your multiplier is at five. This is to maximize the points you earn from defeating them.
6. Reset maps
If you've cleared all the red noises in an area before you've finished off the orange ones and enemy players, don't worry. Just re-enter it and they'll spawn again! This will let you chain long battles indefinitely.
For more help with Neo: The World Ends With You, be sure to check back at Pro Game Guides.