While there's always a bunch of cosmetics leaking in these patches, there's also a bunch of items and new things we find out as well! This time there's been a couple of items found, as well as some new challenges for a returning LTM!
Poisoned Dart Trap
The Poisoned Dart Trap was uncovered in the files by FortTory. There's not much to the leak, it's just been added to the files, but it's kind of been teased in the leaked loading screen that shows the Sidewinder skin fleeing a temple while dodging arrows.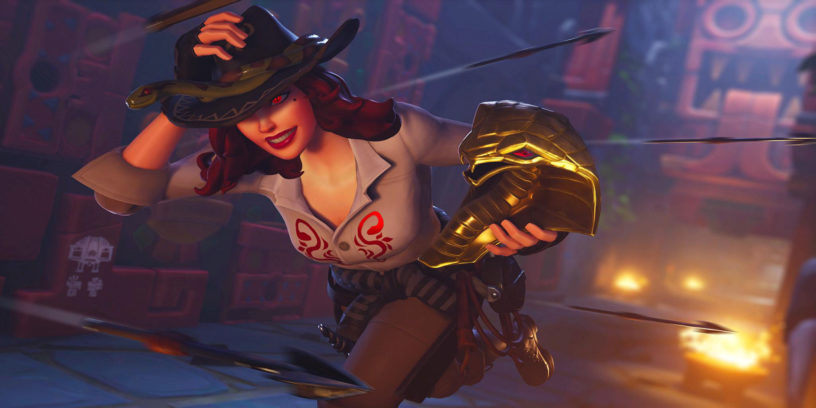 The poison part of the name likely means the damage will be over time. So, if you get hit by this, you will start ticking down a certain amount of damage. We'll find out more in a future update!
Flintlock Pistol
A new pistol should be coming soon to the game as well. This time it's the Flintlock Pistol that falls right in line with the pirate theme that Epic has been going for in Season 8. The pistol will likely fire one round and require a reload, but I would imagine the damage to be pretty high due to the slow fire-rate. That's mostly a guess, but that's typically how a Flintlock Pistol would work in the olden times.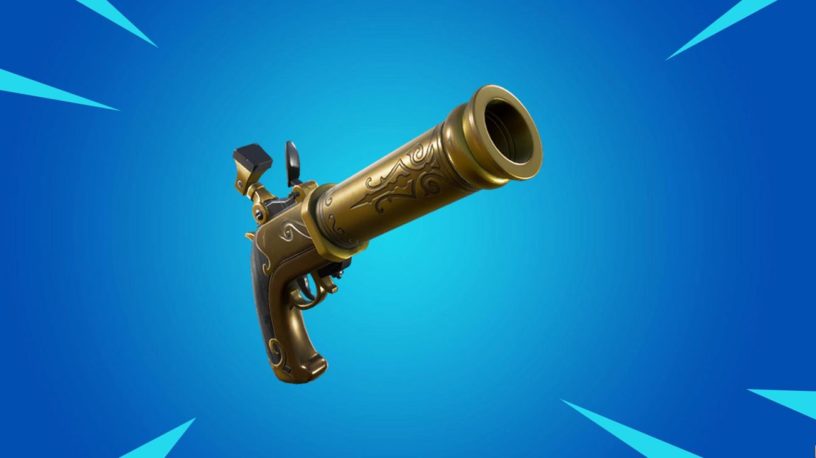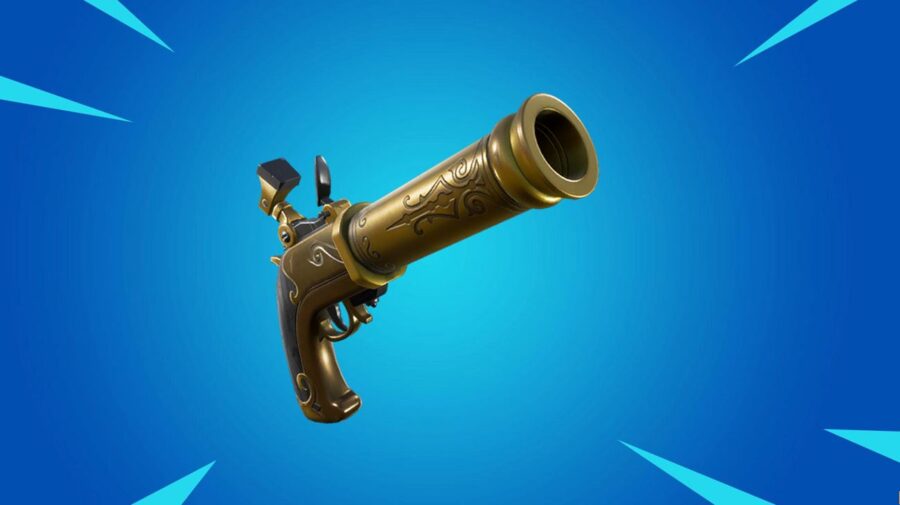 If you're curious what the weapon will sound like, FortTory also has that available for you.
SOUNDS FOR THE FlintLock Pistol! pic.twitter.com/ybKzBE8MR1

— FortTory - Fortnite Leaks & News (@FortTory) March 12, 2019
The Getaway LTM Returns with New Challenges!
I know a lot of people have been hoping for The Getaway to return, and that's mostly because they want a chance to get the Wild Card skin. Well, if you were one of those people then you should get excited because The Getaway LTM has been confirmed to be returning in the patch notes! Along with the likelihood of the Wild Card skin returning, there's new challenges and a new reward!
The new Getaway challenges! pic.twitter.com/lraZc7sT50

— s1l0x (@s1l0x) March 12, 2019
The Crystal Llama will soon be available by winning a match of The Getaway LTM. If you win three matches you'll get the red style, and five matches will give you the white version. There's also all of the previously obtainable cosmetics available again for completing other challenges. If you missed out when it came around the first time, you get a full shot at grabbing those items!