With the introduction of the Outlaws Update, No Man's Sky has added a host of new features, such as new Solar Starships, improved space combat, and hostile pirate-controlled systems. One of the most exciting new additions is the ability for the player to build and recruit their own Squadron of fighters to help them in space combat.
Recruiting members to create a Squadron is pretty straightforward. However, the key thing a player is required to have in their inventory is a Freighter. Once you have a Freighter, simply go over to the Fleet Management console located on the bridge. Here, you will find a new option called Manage Squadron. Click on it, then click on Install New Bay to create space for your recruits.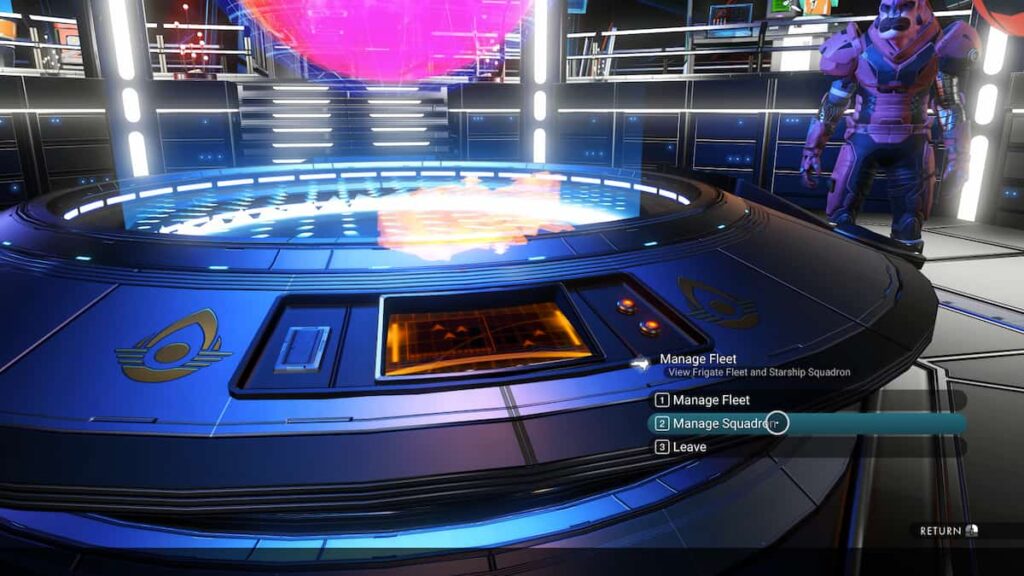 Each slot will cost increasingly more Nanites, with 800 for slot one, 3500 for slot two, 7500 for slot three, and 10000 for slot four. Once the New Bays are installed, wait for an NPC to dock into your freighter. Once they arrive, interact with them and select Recruit lifeform to Squadron.
You can also choose to upgrade the stats of your Squadron members with Nanites. This can be done from the Fleet Management console. Once you have your Squadron, they will fly in formation alongside you, and aid you in space combat. They can also be summoned at any time by the player, while in space.
Want to look like a superhero as you explore space? Check out How to get a Cape in No Man's Sky, right here on Pro Game Guides.