No Man's Sky continues to push the horizon of possibilities with the new Outlaws update. Players now have a host of new features to explore within the galaxy, including new Starships, overhauled space-combat mechanics, and pirate-controlled space stations. The update also added in new cloth physics, allowing players to don draping fabrics as part of their outfits, such as hoods and capes.
To equip a cape as an outfit for your character, head over to the Appearance Modifier station, aboard any one of the Space Stations in the game. The Appearance Modifier stations can also be found in any one of the pirate-controlled Outlaw Stations. Once there, click on the Backpack category and select the Customize Cape option. Once equipped, you can choose to modify the color of your cape with three different options, including primary, secondary, and accents.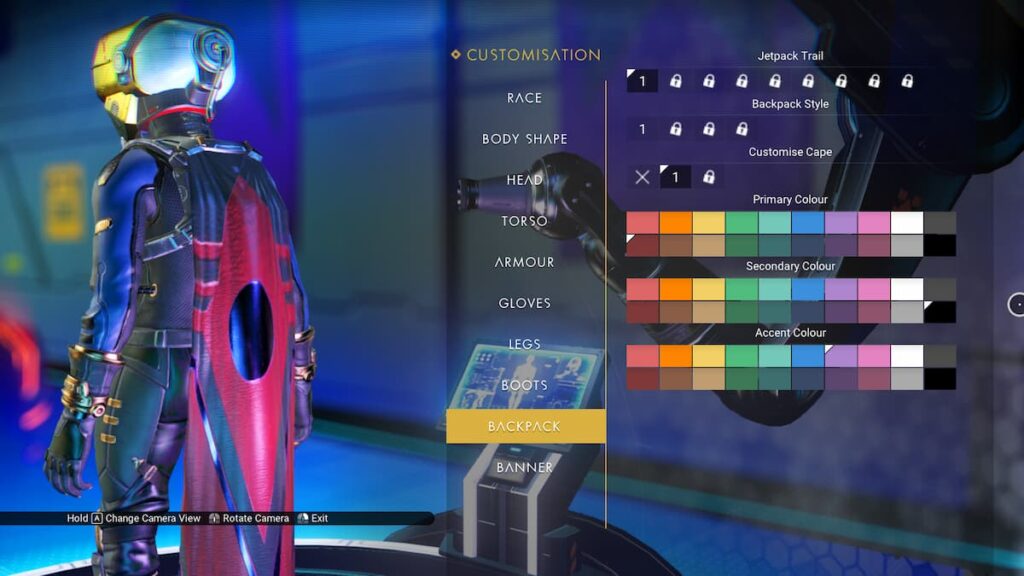 Equipping a Cape will replace the default Backpack style, giving your character a sleek look and profile. As of now, there are only two options of Capes to choose from —the default Cape and the Outlaw Cape. Players can earn the Outlaw Cape as a reward for completing Expedition Six, The Blighted, which aligns with the piratical theme of the Outlaws Update.
Looking for a friendly drone to help you scout planets? Check out How to get the Drone Companion in No Man's Sky, right here in Pro Game Guides.