The Sentinels update in No Man's Sky added a bunch of cool new things—but, only few are cooler than having your own Sentinel Drone Companion. The new update brought a ton of additions, like the Hardframe Battlemechs, new Multi-Tools, and an expansion to the lore and story. Now, players can re-program an enemy Sentinel Drone to be their own friendly companion, in battle and exploration.
In order to get the Drone Companion, players will first need to trigger A Trace of Metal mission. Newer players will first need to establish a functioning Settlement. After reaching a Settlement, accept the Overseer position, and finish construction of the Overseer's Office. Interact with the Settlement Administration Terminal inside the building and complete the necessary building missions.
Once this is completed, jump into your Starship, and complete five warp drives. You will then receive an Emergency Satellite Comms broadcast by an NPC in your Settlement, informing you that Sentinels are attacking the base. This will trigger the "Trace Of Metal" mission.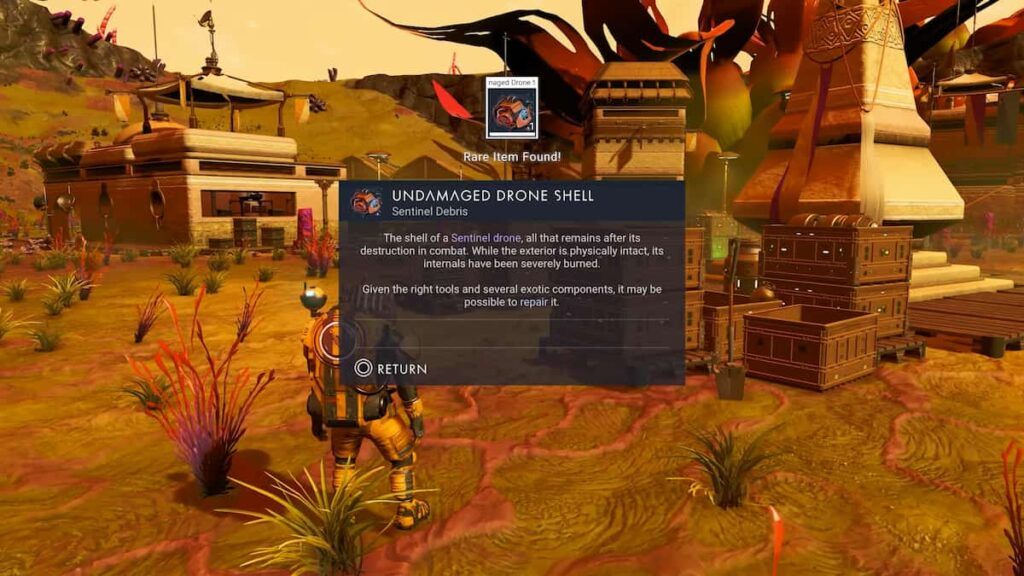 Related: How to recruit your own Minotaur Exomech in No Man's Sky – Sentinel Update
Travel back to your Settlement to see it overrun by attacking Sentinels. Defeat them all, and run back to the Settlement Administration Terminal and interact with Iteration Tethys, who will instruct you to collect the dropped sentinel pods. One of these pods will contain an Undamaged Drone Shell. If you're lucky, you may also be able to get a Sentinel Hardframe Engine, which will come in handy for the latter part of this mission. After having collected these, fly back into space, and summon the Anomaly.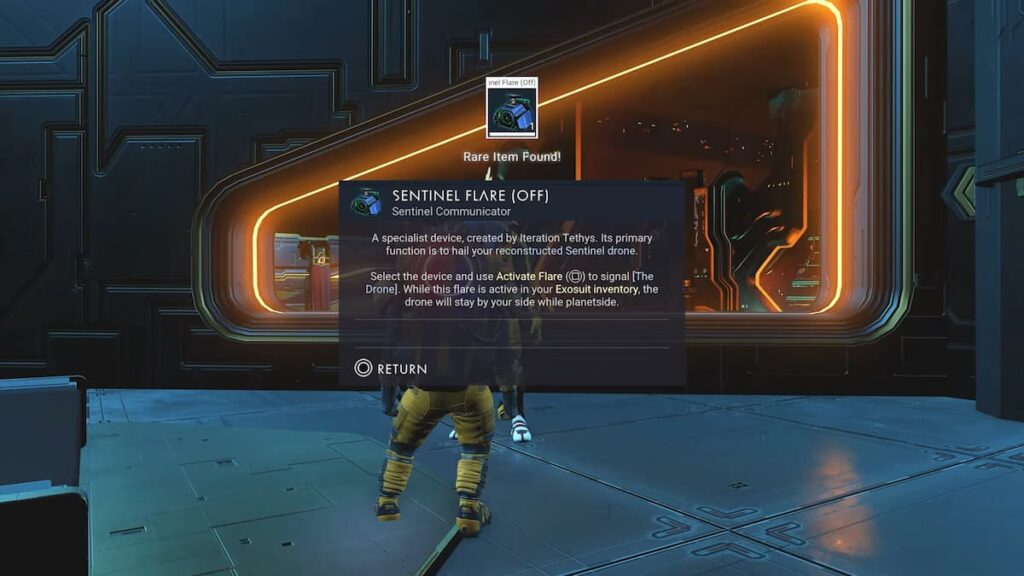 Inside the Anomaly, interact with Tethys. They will inform you to collect parts from three other NPCs aboard the Anomaly in order to fix the Sentinel Drone. Speak to Iteration Mercury to collect a Portal Phylactery. Next, speak to Iteration Ariadne, who will give you nothing. Then, speak to Iteration Mercury to receive Nanite Filament.
Next, talk to Hesperus, who will advise you to go speak to Specialist Polo. Polo will give you some Beads. Once all components are received, go over to Tethys and hand them over. In return, they will give you your Sentinel Flare. Now, head back to any planet surface, and activate the Flare to summon your Sentinel Drone.
Wondering how to complete the next stage of A Trace of Metal mission? Check out How to get the Hardframe Exomech Upgrade in No Man's Sky.