After four years of success, Square Enix has made the proud move to release a sequel to the popular HD-2D role-playing game with eight intertwining stories—Octopath Traveler. Octopath Traveler II is the second game in the Octopath Traveler series. It's not a direct sequel storywise, much like how none of the Final Fantasy games are related. Here's everything we know about it.
What is Octopath Traveler II about?
With evolved HD-2D graphics, Octopath Traveler II features eight new heroes on their own personal quests on the land of Solistia. It is very similar to Live a Live in this sense.
Characters will interact with each other more between and even during main story events—which was a major element woefully missing during the first game.
The new characters feature the same base classes as the first Octopath Traveler: warrior, dancer, merchant, scholar, thief, hunter, and apothecary. The announcement trailer has revealed a little about each of the adventurers' stories, including the warrior's longing for home and the cleric's journey to find the truth.
How is Octopath Traveler II's gameplay?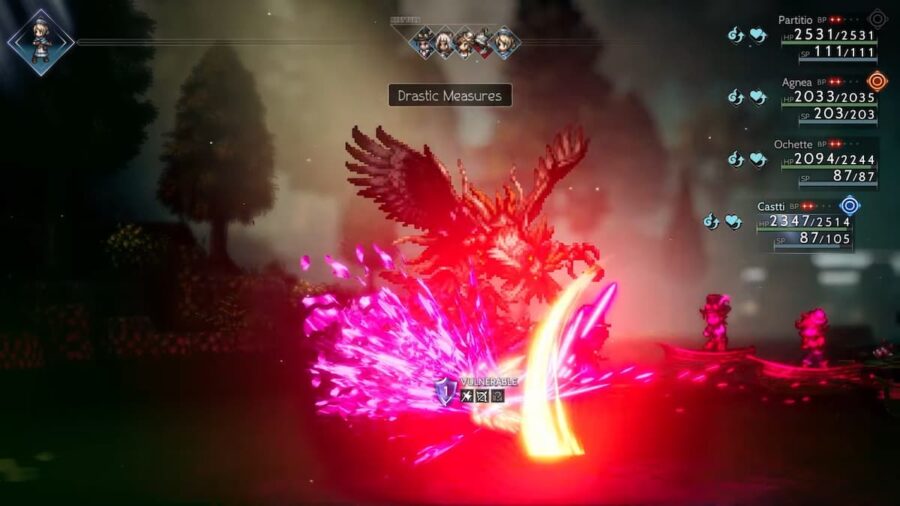 Instead of being limited to one path action like its predecessor, each character will now have two: one that they can use during the day and another at night. This makes for more complex gameplay outside of battles.
Speaking of battles, the break and boost battle system is back from the first game. At each turn, allies generate one BP, which they can either use or stack. BPs can be used at once to unleash more than one attack in a turn.
However, Octopath Traveler II does introduce a new mechanic called Latent Power. It appears as a gauge on the upper left corner that fills up gradually, eventually allowing an ally to unleash a powerful (and flashy!) ability.
Enemies still have several weaknesses, and certain weapons and magic can break their defenses. Nothing has been revealed about each character's specific skills yet.
When will Octopath Traveler II's release date be?
Octopath Traveler II will launch on the PS4, PS5, Nintendo Switch, and Steam on Feb. 24, 2023.
How to pre-order Octopath Traveler II
Octopath Traveler II can be pre-ordered from major retailers and the official Square Enix store. A collector's edition will be available for pre-order for those who want physical copies of the game.
What is included in the Octopath Traveler II collector's edition?
Standard Edition Game
Travelers Bust Set: bust figurines of the eight protagonists
A 44-page art book
A mini soundtrack CD
Those who pre-order the digital copy will receive the Travel Provisions DLC pack. It contains the following consumable items to help players along their journey:
Healing Grape (M) x 5
Inspiriting Plum (M) x 5
Revitalizing Jam x 2
Gold Dust (can be sold for 5,000 leaves in-game) x 1
For more Octopath Traveler II news, be sure to check back here at Pro Game Guides for more updates.