While players eagerly await the chance to dive into upcoming community sim MMO Palia, company Singularity 6 continues to offer character profiles and interesting tidbits about the beautiful, expansive game we'll soon be encountering. Palia promises to be a uniquely relaxing MMO experience, and we'll be able to meet all kinds of endearing NPCs within its fantastical world.
You can check out the other Palia character introductions here:
The information provided by Singularity 6 reveals Tamala to be a talented potion-maker who lives in Bahari Bay and holds all the best beauty secrets (which is plain to see!).
When Jina's character profile was made available, the Singularity 6 team confirmed that the Apprentice Scholar—along with various other characters—will be romanceable. But according to the last of Tamala's fun facts, the potion-maker may already be romantically involved with someone else...
Although the identity of the hunter hasn't been shared yet, we have a pretty good guess as to who this mysterious person might be thanks to the following image from the Palia website.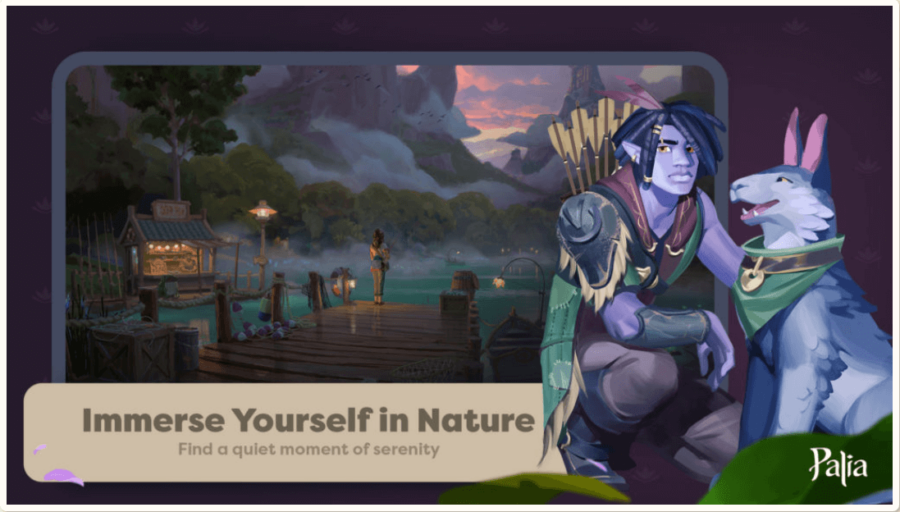 Interested in working on Palia? Check out our article Singularity 6 is hiring artists to see which positions are available. If you'd prefer to appreciate Palia from a gamer's standpoint, find out how to sign up for the game pre-alpha.