In Payday 3, stealth is the gameplay route that earns you the most money. Completing a mission purely through stealth is a difficult yet rewarding experience that I recommend everyone attempts at least once. If you're interested in taking the stealthy approach instead of going in guns blazing, then I have a build that rewards using visual information to sneak into even the highest security locations.
Payday 3 Best Stealth Build
The biggest hurdle to stealth gameplay is not knowing where all the pain points for sneaking are on every map. This includes guard locations and patrol routes, camera placements, and automated security measures such as lasers. As such, the best build for sneaking about is one that abuses the ability to gather information from visual indicators. Allow me to break it down for you:
Best Stealth Build - Skills
Hacker - Allows you to access security cameras and use them to observe different areas. Useful for getting a bird's eye view of your surroundings. You connect to the entire camera network in a level, which allows you to swap between cameras at will. Getting the Aced version allows you to overload and disable cameras. I recommend this for the build.
Secure Loop - Allows you to disable a camera's ability to spot you or your allies as an enemy using a Runtime, a limited resource that determines how many electronic devices you can hack at a time. Sometimes, sneaking requires you to turn cameras off so that you can get past security lines.
Appliance Breach - Allows you to activate lures from a distance. Your primary tool for causing non-hostile distractions.
Glitch Protocol - Allows you to hack a guard's radio and cause a distraction. This will prevent guards from spotting you or interacting with anything else until the protocol comes to an end. Has a cooldown of one minute, making it best used in sticky situations
Related: How to flip the right switch in No Rest for the Wicked in Payday 3
Strategist - Allows you to spot one additional enemy. The Aced version allows for another additional enemy to be spotted.
Escapist - After sprinting for 3 seconds, you gain Rush, which increases your movement speed.
Grifter - With your mask off, and near a civilian, you gain Rush.
Social Engineering - Allows you to perform illegal actions near civilians without notice as long as you have Rush.
Bagger - As long as you have Rush, loot 50% faster.
Quick Fingers - Allows you to automatically pick locks as long as you have Rush. Very useful in situations where there are constant patrols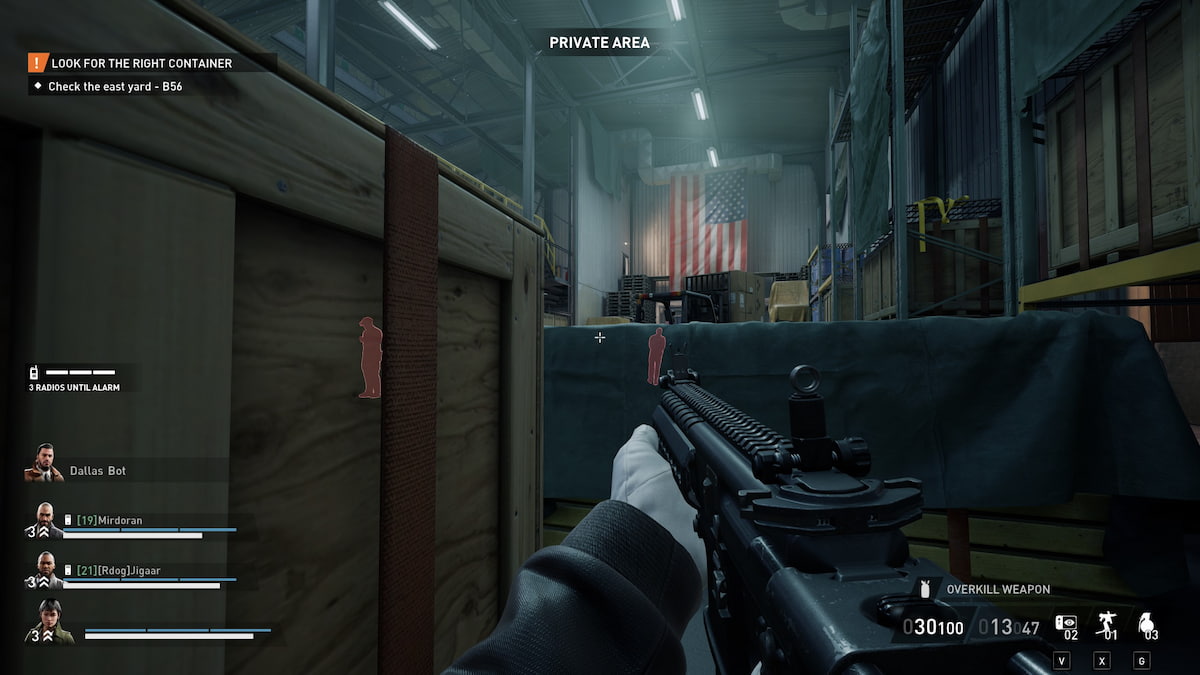 Best Stealth Build - Equipment
Ideally, stealth means you never have to fire a shot. However, sometimes it also means masking up and playing around with a silencer to make ends meet:
Primary Weapon - SA A144 with a Silencer
Secondary Weapon - Signature 40 with a Silencer. Ammo efficiency is the key.
Armor Lining - Standard Lining
Overkill Weapon - Doesn't matter due to neither being all that useful for stealth play.
Deployable - Your choice. With proper stealth play, you shouldn't need any of these.
Throwable - Throwing Knife or Flashbang Grenade
Tool - MicroCam or Motion Sensor. Remember that information is power.
For more helpful guides and useful information on everything Payday 3 related, check out our guide on How to farm cash fast in Payday 3 right here on Pro Game Guides.