The Persona games have excellent stories. However, re-releases like Persona 4 Golden and Persona 5 Royal have a ton of cutscenes we've already seen, making it super tempting to skip them. So, here's how to do it in Persona 4 Golden.
How to skip dialogue in Persona 4 Golden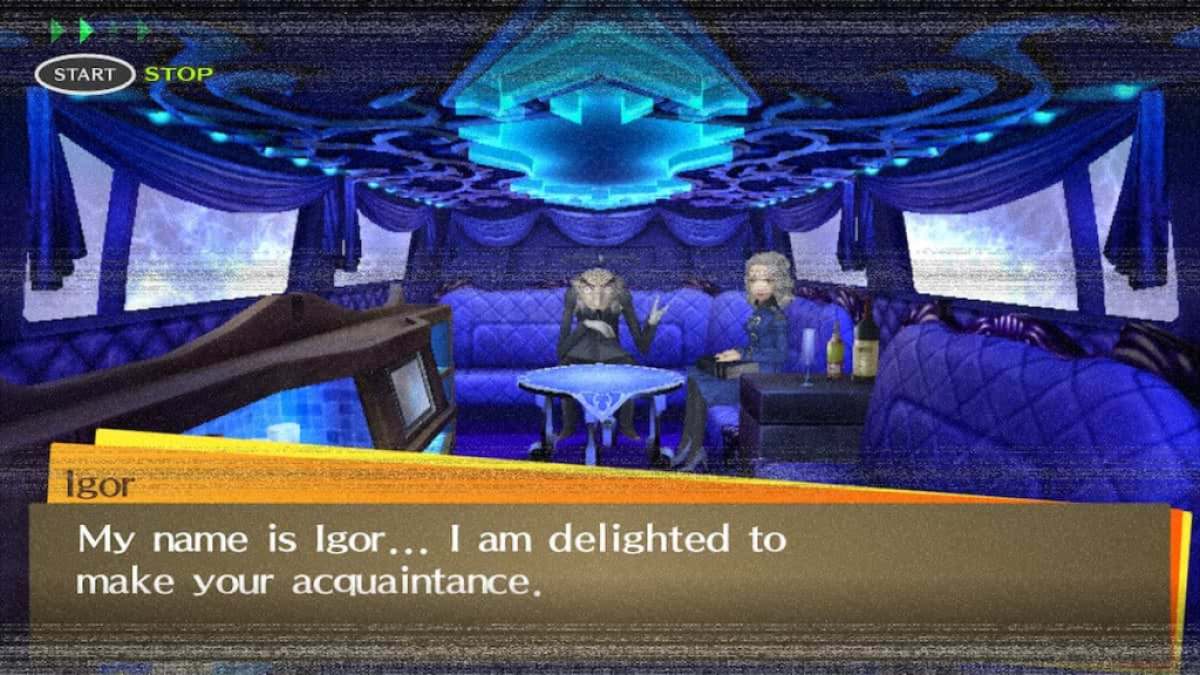 Unless it's an animated cutscene like the intro, you can't completely skip things in Persona 4 Golden. The only option is to fast-forward. Fast-forwarding dialogue in Persona 4 Golden is different depending on the platform you're playing the game on.
On PC: Hold Tab or press Z twice
On the Nintendo Switch: Hold X or press the plus (+) button twice
On the PS Systems: Hold Triangle or press the start button twice
The "press twice" option will automatically play the cutscenes at roughly twice the speed. The "Hold" option is better if you don't want to accidentally miss something. After all, you can let go at any time. However, if you're looking to auto dialogue for cutscenes instead, what you should be looking at is the game's auto-advance feature.
Related: Do you need to play Persona 4 or Persona 4 Arena to understand Persona 4 Arena Ultimax?
What is auto advance?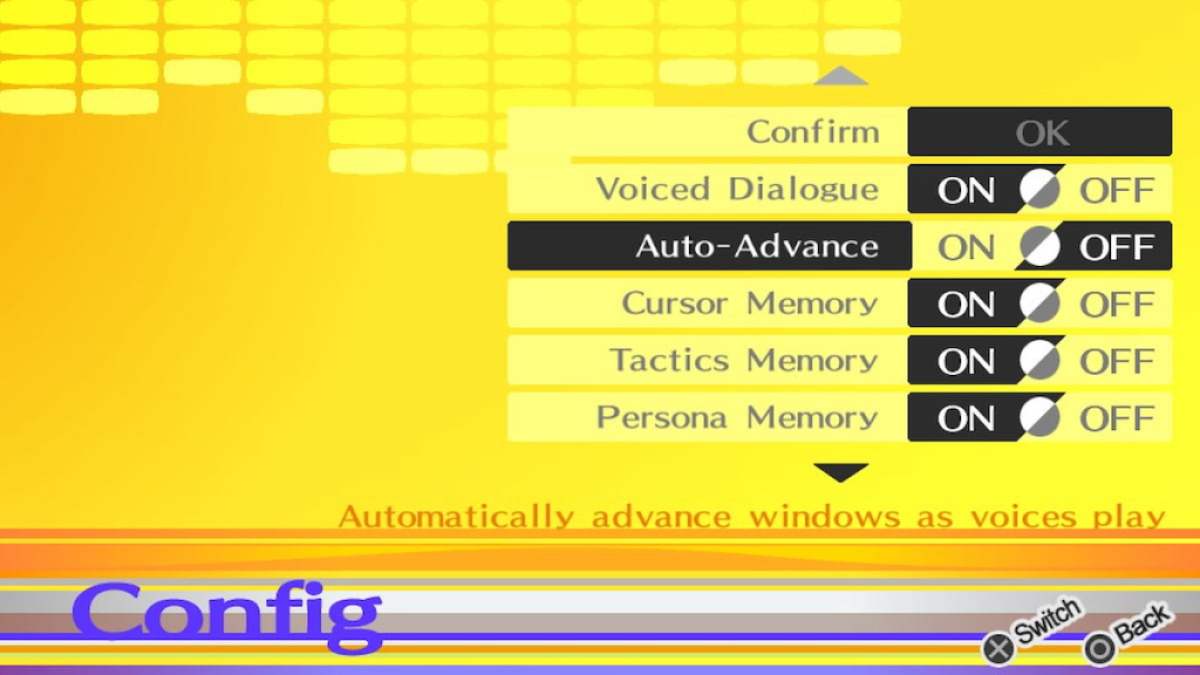 Auto-advance is a setting in Persona 4 Golden that you can turn on to have the dialogue play on its own. Think of it as watching a cutscene. It's not used for skipping but to free up your hands to go something else while Yosuke talks in the background. To turn on auto advance, go to Configurations and turn on the Auto-Advance toggle. It's off by default.
For more help with Persona, take a look at Everything for sale on the Home Shopping Program in Persona 5 Royal and What is the best version of Persona 3 – FES or Portable? here at Pro Game Guides.