Persona 5 Royal makes a great game even better with new characters, items, and dungeons. Of these new items is the Beefcake Book located within Kamoshida's Castle, the first dungeon that players will encounter. This book can be found on the third floor of the East Building; more specifically, as you are doing the puzzle that requires you to find books and place them in their respective locations.
The Beefcake Book must be placed specifically in the bookcase located directly to the left of the saferoom on that floor. The exact location is outlined in the image below.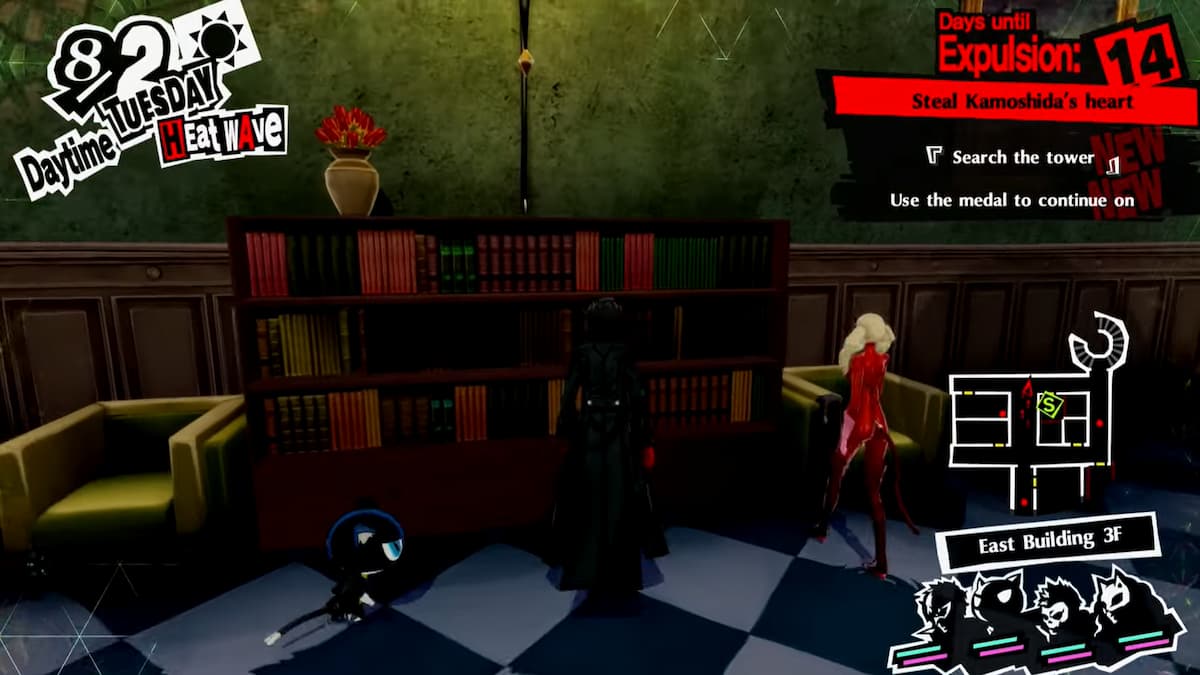 Once you've placed the book, a short cutscene will begin with the book not being able to fit in the slot. Then, Ann will ask Ryuji to reach into the slot where the book would have gone. He will retrieve a Protein that he will then give to Joker. While it isn't much, it is a great item to have if you're looking to train at home or at the Shibuya gym. Doing so can help increase your HP and SP to better perform when exploring through dungeons regardless of your difficulty level.
You can also give the Protein to an ally to give them an additional 30% HP. It doesn't necessarily add to the game, but you will be rewarded for your efforts if you complete this task.
For more Persona 5 Royal, check out Persona 5 Royal difficulty differences – Difficulty levels, explained only on Pro Game Guides.