In Pokémon Scarlet and Violet, Great Tusk becomes catchable after you have completed the Path of Legends campaign. However, there are actually multiple locations where you can catch the ancient Paradox Donphan form.
Where to get Great Tusk (Paradox Donphan) in Pokémon Scarlet & Violet?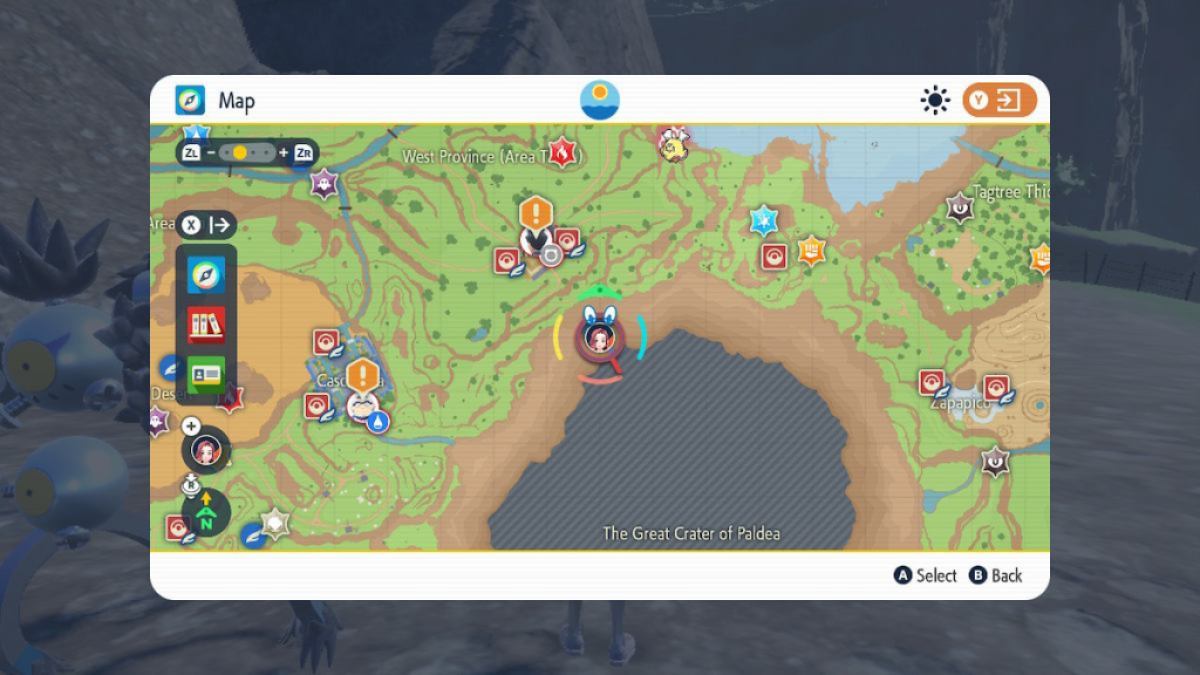 The main spawn location for Paradox Donphan doesn't unlock until you have completed the Victory Road, Starfall Street, and Path of Legends campaigns. After completing the three stories, you will gain access to Area Zero at the center of the Pokémon Scarlet and Violet map. Great Tusk specifically spawns in the Great Crater of Paldea, and is exclusive to Pokémon Scarlet. Once you've unlocked the Zero Gate elevator, ancient Donphan can be found in the location detailed below.
Related: Best Nature for Great Tusk in Pokémon Scarlet & Violet
Where is Great Tusk's location in Pokémon Scarlet & Violet?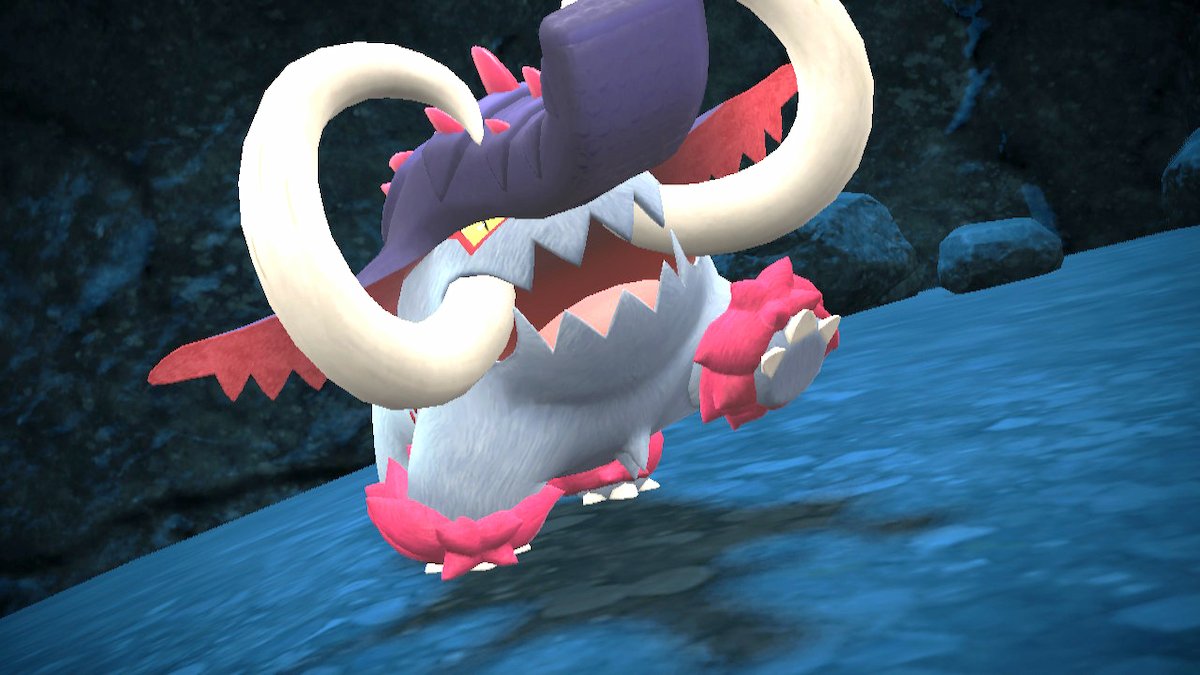 Paradox Donphan will spawn all over the Paldea Crater. The Paradox Pokémon first starts appearing in the overworld after you have turned on Research Station No. 3 in the final storyline. However, a guaranteed way to encounter him is to take the Zero Gate fast travel point south of Medali City. Great Tusk's spawn location is next to Research Station No. 4, which you can warp to by using the green portal in the Zero Gate. After exiting the research lab, you will find groups of Great Tusk walking around the Paldea Crater cavern. Simply ride around the cave's rocky corridors until you see the Paradox Pokémon pop in on the map.
How to catch Titan Great Tusk in Pokémon Scarlet & Violet?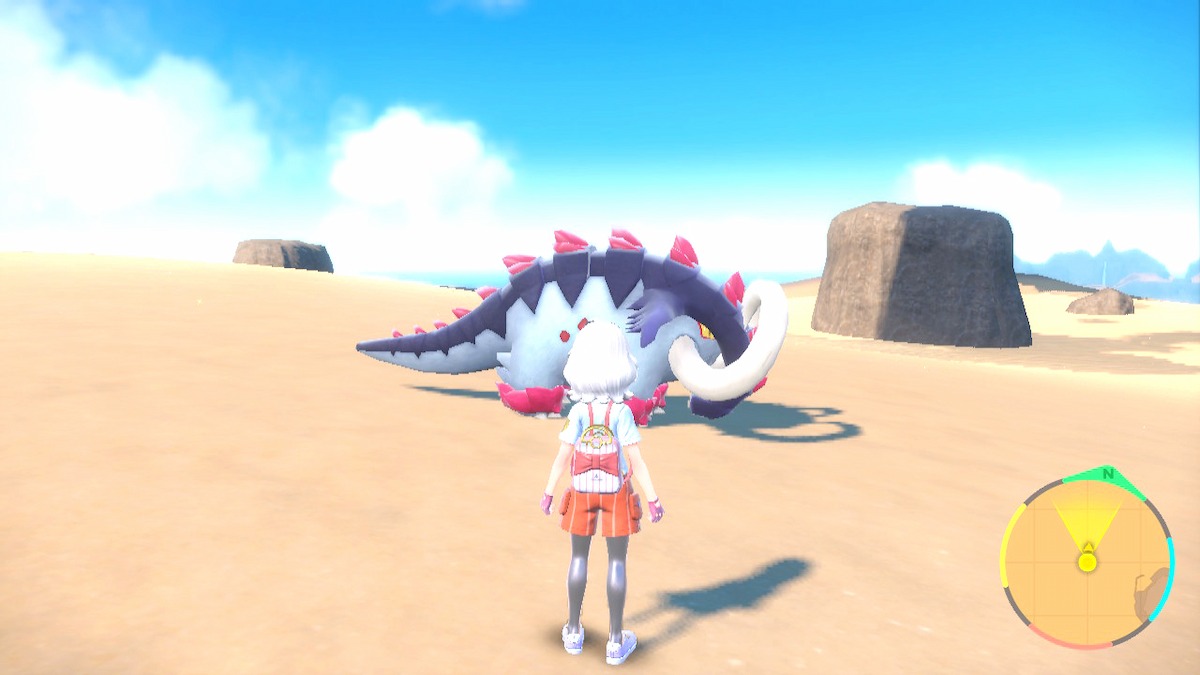 The quickest way to obtain ancient Donphan is actually through the Path of Legends campaign. After defeating Titan Great Tusk, it will spawn in the Asada Desert. All you need to do is go back to the exact place you fought its titan form in, and the Paradox Pokémon can be found standing still in the overworld. To encounter it, go up to the Great Tusk and press the A button. While this version of ancient Donphan isn't giant, it does have a special Titan mark on its Pokédex page. This is also the quickest way to obtain the Paradox Pokémon, as you can technically catch it before completing the three story campaigns. This is, however, a single spawn Pokémon, so you will have to go to the Paldea Crater if you want to catch multiple copies of it. Pokémon Violet users must trade with a Pokémon Scarlet player to add Great Tusk to their game.
For more information on Pokémon Scarlet and Violet, check out How to get Iron Treads Paradox Donphan in Pokémon Scarlet & Violet here on Pro Game Guides.