Players who picked up Pokémon Violet specifically are likely on the lookout for Sinistea Chips. Although Sinistea isn't a bad Pokémon in its own right with a strong evolution, players will need to collect Sinistea Chips to get the item which evolves Charcadet into Ceruledge. This process might take a while, but it's definitely worth it since Ceruledge is so powerful.
How to get Malicious Armor in Pokémon Scarlet & Violet
Sinistea has a couple of habitats in the Paldea region, but the best place to look for it is right outside Zapapico town. Its Pokedex entry states that Sinistea likes to hang around towns, and it will take much longer to find Sinistea's other habitats.
To start collecting Sinistea chips, the first thing trainers will want to do is wait until nighttime when Ghost Pokémon spawn more frequently. Then head to Zapapcio, which is in East Province, Area Three. Head over to the Pokémon Center and then walk to the mound nearby.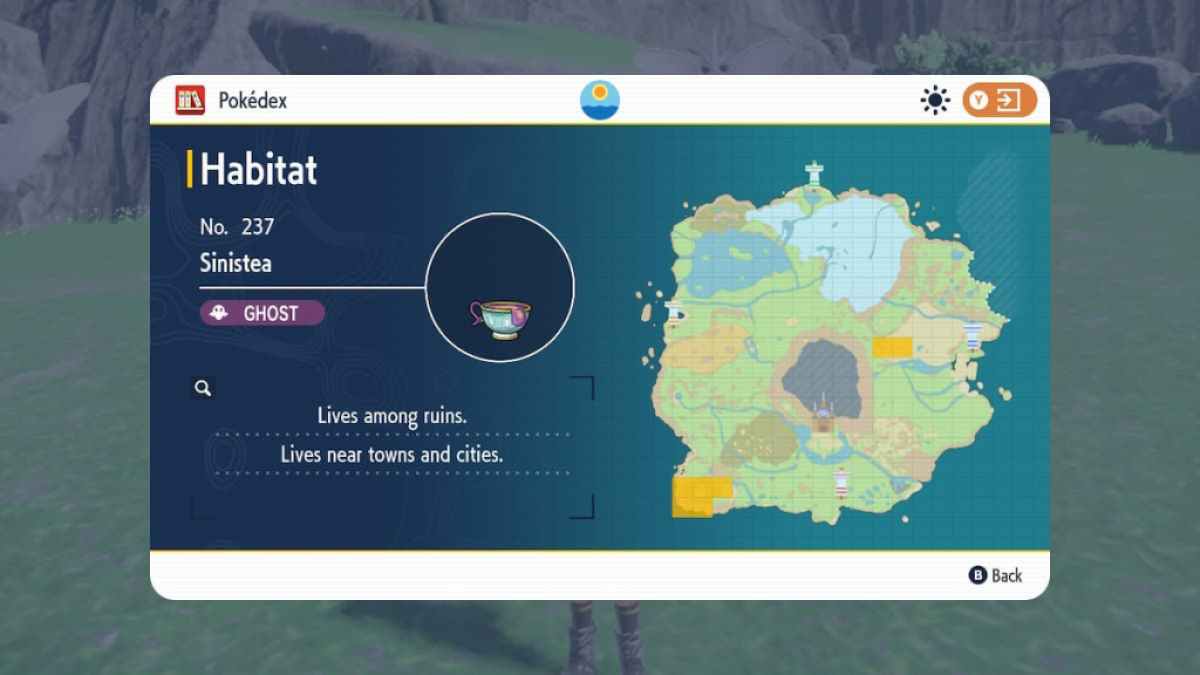 Related: Best nature for Charcadet, Armarouge, and Ceruledge in Pokémon Scarlet & Violet
From there, the best way to rack up encounters with Sinistea is to literally walk around the edge of the town. As trainers walk, spawns will reset and Sinistea should appear several times. The woman in Zapapico wants 10 Sinistea chips in total, so trainers should send out a strong Dark-type with the Let's Go command to eliminate Sinisteas easily.
One tip is to walk very slowly. Sinistea has a really tiny sprite when found in the overworld, making it very easy to miss. Walk slowly and make sure to get a glimpse of the entire area to look for that small teacup.
Want more Pokémon Scarlet & Violet guides? Check out Where to find Cyclizar in Pokémon Scarlet & Violet here at Pro Game Guides!