Cyclizar might be one of the Pokémon that trainers are most excited to catch. It was shown off in an early trailer and has a striking resemblance to the cover Legendaries of the game, Koraidon and Miraidon. Competitive players will also probably be eager to try out Shed Tail strategies with set up Pokémon. There are plenty of places around Paldea where Cyclizar can be found, fortunately.
Where to find Cyclizar in Pokémon Scarlet & Violet
Cyclizar can be found by roads in the Paldea region, which seems to be appropriate given its design. Specificaly, Cyclizar spawns at the edges of Paldea region, so in the corner of East Province and the corner of West Province.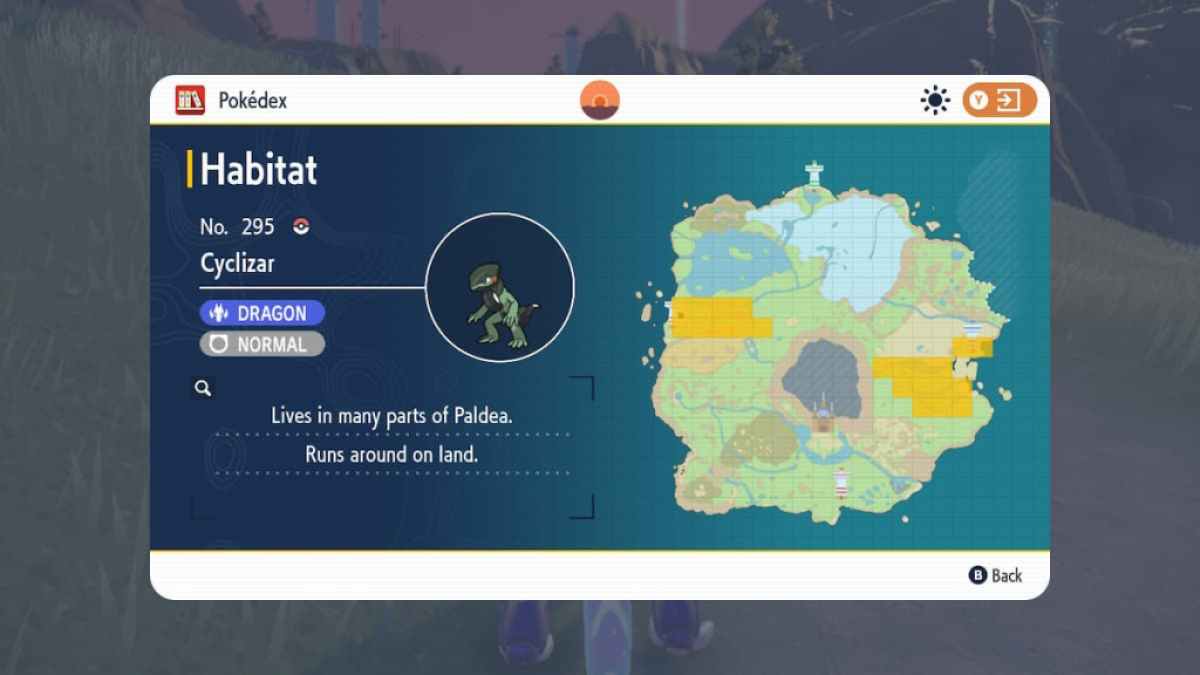 We found Cyclizar around East Province, Area One right outside a Poke Center that was nearby Team Star Fire Squad's hideout. It appears as though when riding on Koraidon or Miraidon, Cyclizar will race to ride along. At this area, Cyclizar will be around level 19-21, so be prepared. As a Normal/Dragon-type, there are some early Fighting-types like Mankey who can bring its health low enough for a Great Ball.
Related: How to catch Ralts early in Pokémon Scarlet and Violet
East Province might be the best place to catch Cyclizar, as it is the earliest most players will be able to. Trainers won't get access to the corner of West Province until later in the game. Many trainers might be wanting Cyclizar early on for its Dragon-typing, giving it strong matchups against many battles in the midgame.
Want more Pokémon Scarlet & Violet guides? Pro Game Guides has you covered with Pokemon Scarlet & Violet: How to find Charcadet & how to evolve into Armarouge & Ceruledge in Pokémon Scarlet & Violet.