Pawniard and its evolution Bisharp can be obtained easily in Pokémon Scarlet and Violet. However, to unlock its special third evolution Kingambit, you will need to use a hidden method that can be a bit complicated.
Where to find Pawniard in Pokémon Scarlet & Violet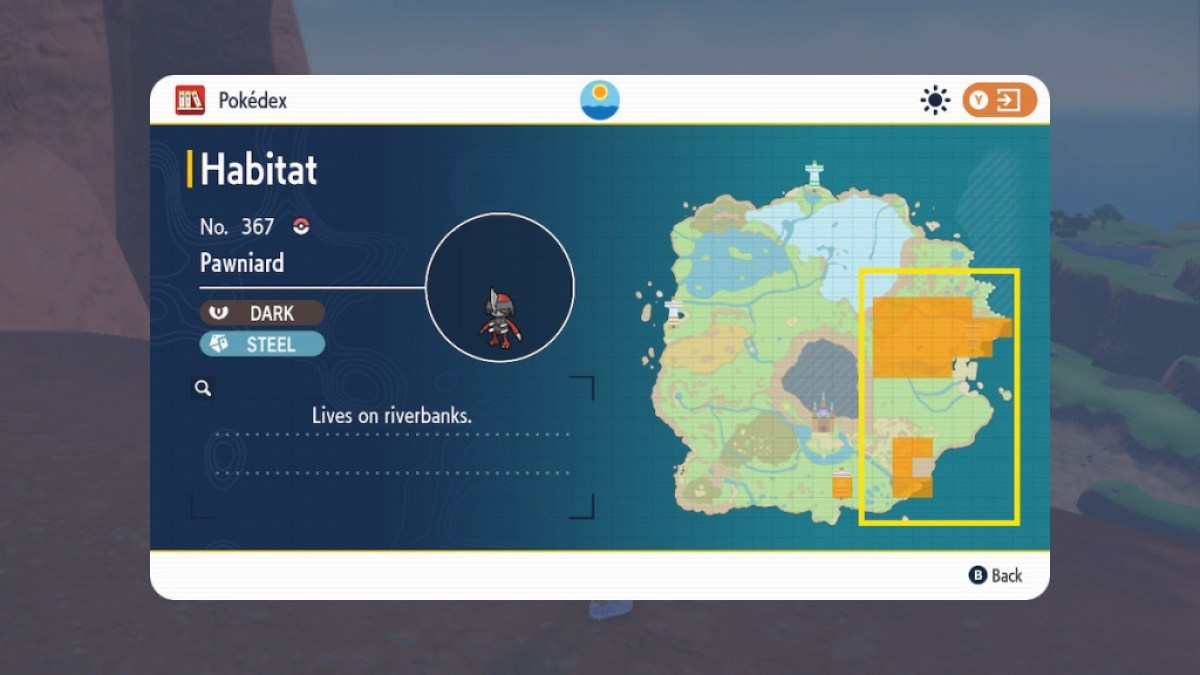 Following the game's opening tutorial, take the Mesagoza (East) exit and head to the right side of the map. Pawniard spawns in South Province (Area Three), and near the South Province (Area Five) Watchtower location. The Dark-Type Pokémon can be found at around level 22, so you may need to wait a couple of hours into the story before attempting to catch it. Additionally, the Sinnoh Pokémon can also appear in East Area Province (Three), but the quickest way to find it is in South Province. Pawniard evolves into Bisharp starting at level 52, so it will take you quite a long time before reaching its second stage. The quickest method to do this is to leave Bisharp on your team while taking on Gym Leaders, Team Star bosses, and Titan Pokémon. Once you've obtained Bisharp, you will now be ready to embark on the hidden method that will trigger Kingambit's evolution.
How to evolve Bisharp into Kingambit in Pokémon Scarlet & Violet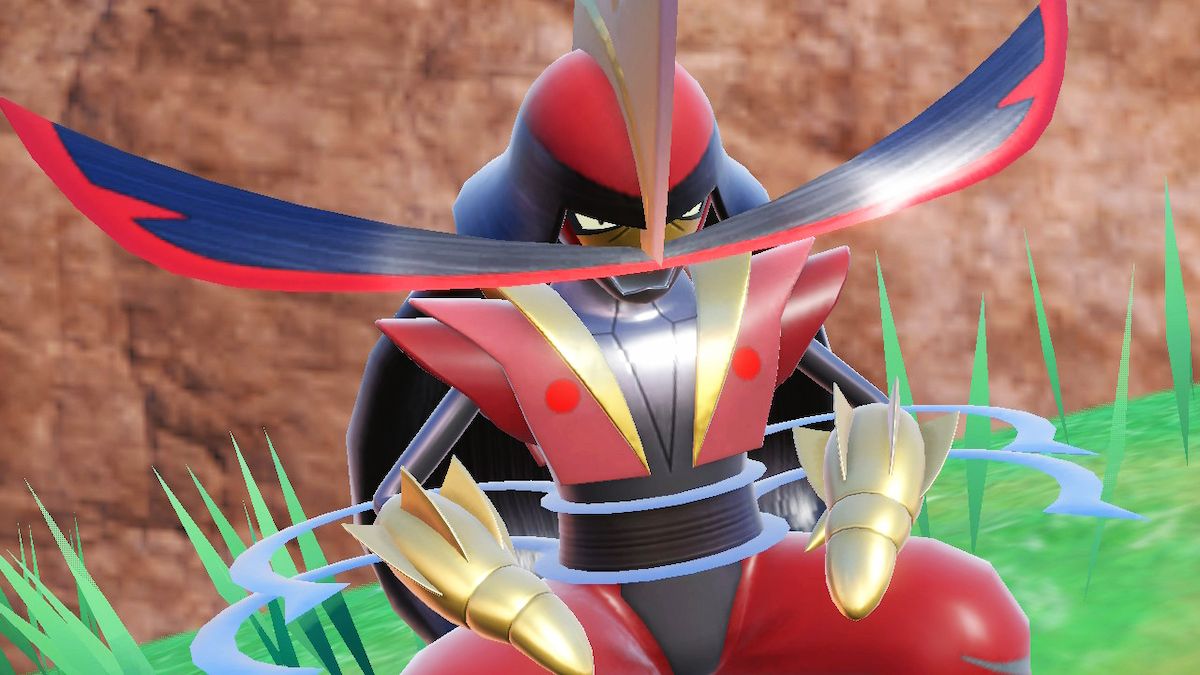 Bisharp evolves into Kingambit with a hidden method that requires the Leader's Crest item. After equipping the crest on your Pokémon, you will then need to knock out three wild Bisharp who are also holding the Leader's Crest Held Item. Although it sounds complicated at first, it's actually fairly easy, as the evolution can only be done in a single place on the entire Pokémon Scarlet and Violet map, which is detailed below.
Where to find Leaders Crest in Pokémon Scarlet & Violet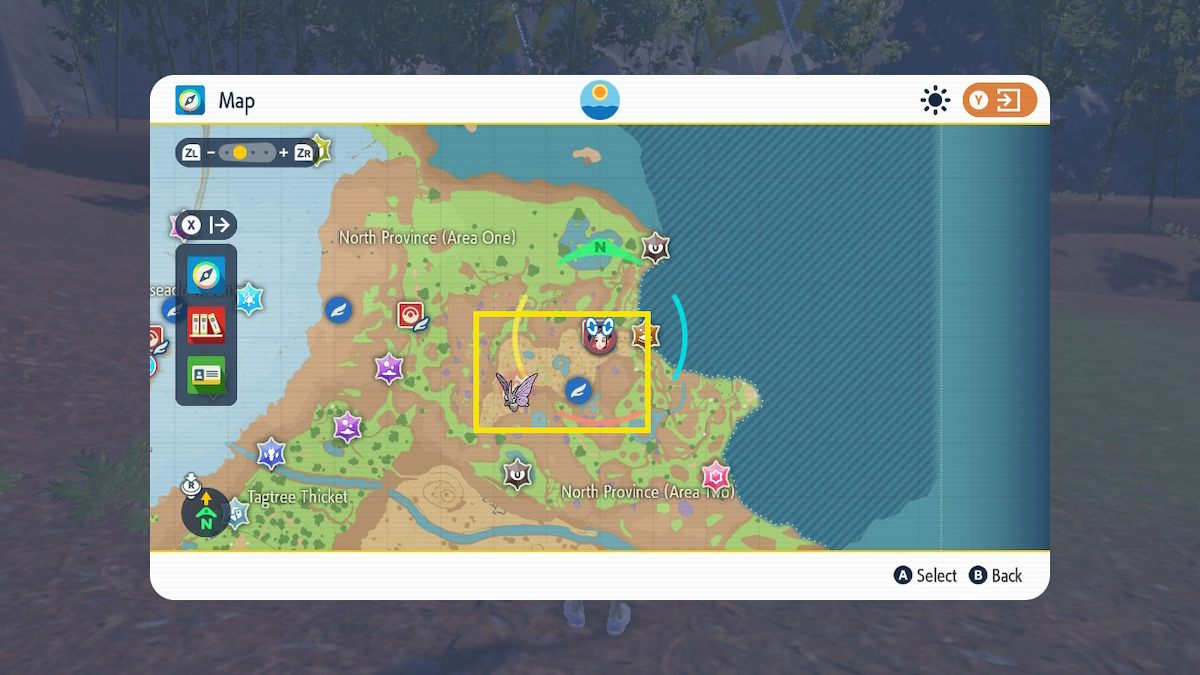 In order to start the Bisharp evolution, you will need to make your way down to Fury Falls in North Province (Area Two). The Bamboo Forest is tucked away in the North Eastern side of the map, and is just outside the Team Star Fighting Crew base. Once you've found yourself in the forest, you will next need to find a Bisharp that is surrounded by a group of Pawniard. A regular Bisharp will not do, as it must be one that is leading a group. Walk up and catch the Bisharp, in order to obtain the Leader's Crest, which it will be holding.
How to trigger Kingambit evolution with Leader's Crest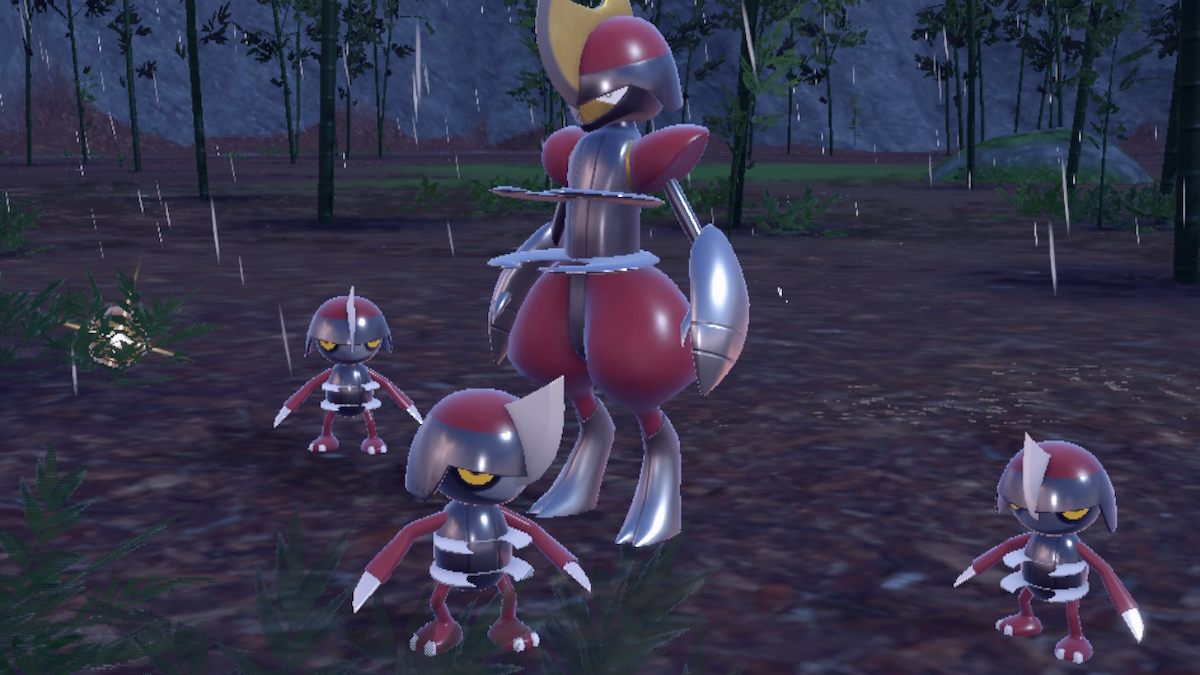 Now that you have a Bisharp with Leader's Crest equipped, go back into the forest and knock out three other Bisharp leaders that are surrounded by a group of Pawniard. You may need to exit and enter the forest multiple times to get the group of Pokémon to spawn in. After you've taken out the three Bisharp leaders, level up your own Bisharp once to finally trigger its evolution into Kingambit. Although the new Pokémon is one of Gen 9's best evolution, it really is meant for the late-game, as you will need to be level 52 to even begin it.
For more information on Pokémon Scarlet and Violet, check out How to start playing Pokémon Scarlet and Violet early here on Pro Game Guides.