Pokémon Scarlet and Violet has a handful of Fire Stone evolutions that can be obtained in the Paldea Region. Here is every way you can get the evolution item in Gen 9, including a quick method that is accessible early in the game.
How to get Fire Stones in Pokémon Scarlet & Violet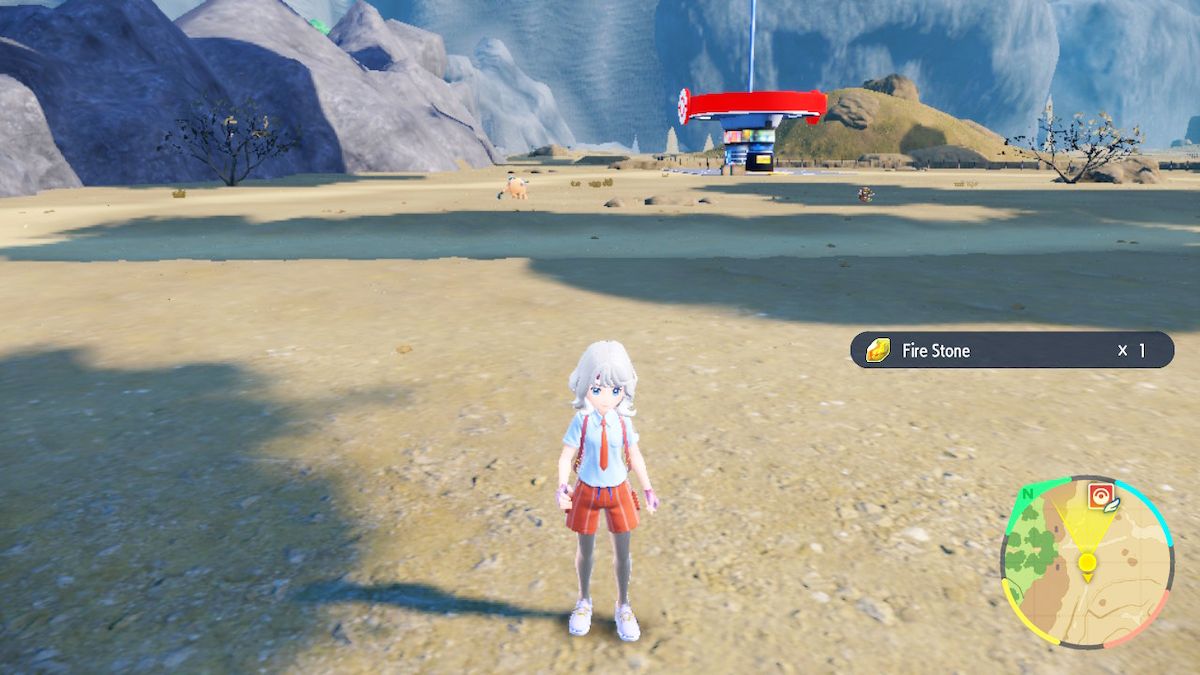 Fire Stones make their return in Gen 9, and you now have several options for obtaining them. The rare evolution stones can be purchased from vendors, won as rewards in raids, or even picked up at random as an overworld item drop. However, in the early game, you are actually able to obtain the evolution item for free by traveling to the specific place on the Pokémon Scarlet and Violet map listed below.
Related: Can you use Koraidon and Miraidon in battle in Pokémon Scarlet & Violet?
Where to find Fire Stones in Pokémon Scarlet & Violet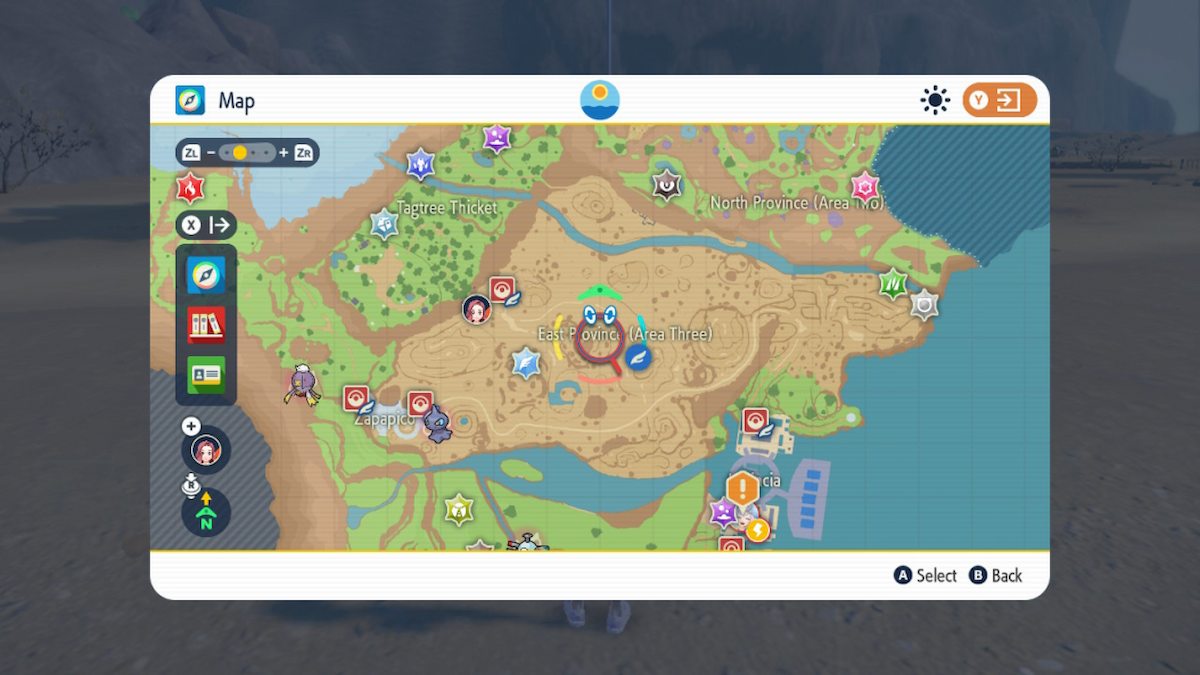 The Fire Stone item spawns in East Province (Area Three) in the dirt pit that is past the Lurking Steel Titan. To get there at the start of the game, take the Mesagoza East Gate exit at Paldea University and travel towards Levincia City. Run through the Electric-type Gym and enter the construction area that is located past the North exit. Once in East Province (Area Three), walk around the dirt and look for golden sparkles on the ground. Press the A button to pick them up, until you find a Fire Stone. An easy method for farming the evolution item is to unlock the Zapapico East fast travel point, and then respawn into the area to pick up gold sparkles from the dirt.
Where to buy Fire Stones in Pokémon Scarlet & Violet
You can actually get evolution stone even earlier in the story if you progress quickly enough through the Victory Road campaign. Fire Stones can be purchased at any Delibird Presents store after you have beat three Gyms in the Paldea Pokémon League. Once the item is unlocked, Delibird shops in Mesagoza City, Cascarrafa City, and Levincia City will start selling it to you for just 3,000 Pokédollars. The mini convenience stores will also start stocking Thunder Stones, Leaf Stones, and Water Stones as well.
Which Pokémon need a Fire Stone to evolve in Pokémon Scarlet & Violet?
To complete the Paldea Pokédex, you will need a Fire Stone in order to evolve the new Scarlet and Violet Pokémon Capsakid into Scovillain. Overall, though, Gen 9 doesn't actually have a lot of Pokémon that need the evolution item, as only Eevee and Growlithe require it to transform into Flareon and Arcanine. However, the new Scovillain evolution is a Pokémon you will want to consider getting early in the campaign, due to its powerful Fire/Grass typing.
For more information on Pokémon Scarlet and Violet, check out Where to find Eevee and its evolution stones here on Pro Game Guides.