Pokémon Sword and Shield start you off in the brand-new Galar region, with many unfamiliar areas and Pokémon. With so much to take in, it can be difficult to find the Pokémon best suited to your team. We'll be discussing some of the Pokémon most worth seeking out in the early-game areas, along with the best ways to find and train them. There'll be more to come as our exploration of the Galar region continues!
Starting Out
As is typical for Pokémon games, the first team member you receive will probably be your strongest ally for quite some time. Whether you pick Grookey, Scorbunny or Sobble, your starter Pokémon is usually well suited to a broad range of situations. And even before you're able to grow your team by capturing wild Pokémon, you can connect to the Internet through the Mystery Gift feature to receive a unique Gigantamax-capable Meowth (which is useful even outside of battle thanks to its ability Pickup).
Building Your Team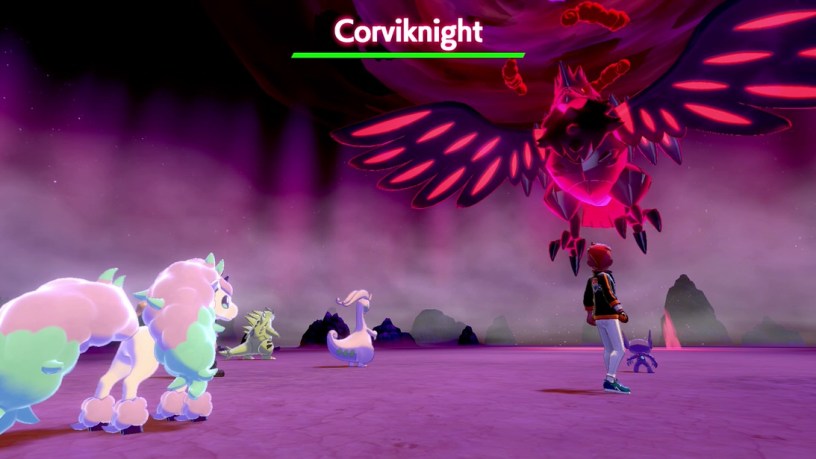 As soon as you're able to capture Wild Pokémon, it's worth having another look through Routes 1 and 2. While in many previous Pokémon titles the early-game wild Pokémon never became particularly strong, Galar's first few routes give you access to several three-stage lines that'll remain useful into the late-game. This includes common Pokémon like Blipbug (encountered as an exclamation mark in the long grass), which ends up as the surprisingly powerful Bug / Psychic-type Orbeetle once it reaches level 30. The same goes for Rookidee, which at level 38 becomes the Flying / Steel-type Corviknight. While both Orbeetle and Corviknight can have Gigantamax forms, the versions you'll find here won't be able to use this ability; still, it's worth raising the ones you find here in order to get reliable Psychic and Steel types early on. The slightly less common Galarian Zigzagoon is a good bet if you're looking for a Dark-type; by level 35 (make sure to level it up at night) it'll have become Obstagoon, boasting a stat total almost as high as that of your fully-evolved starter Pokémon. The Electric-type Yamper (which is quite easy to find, as it chases the player on sight) reaches its final form even earlier, becoming the extremely speedy Boltund at level 25.
Max Raid Battles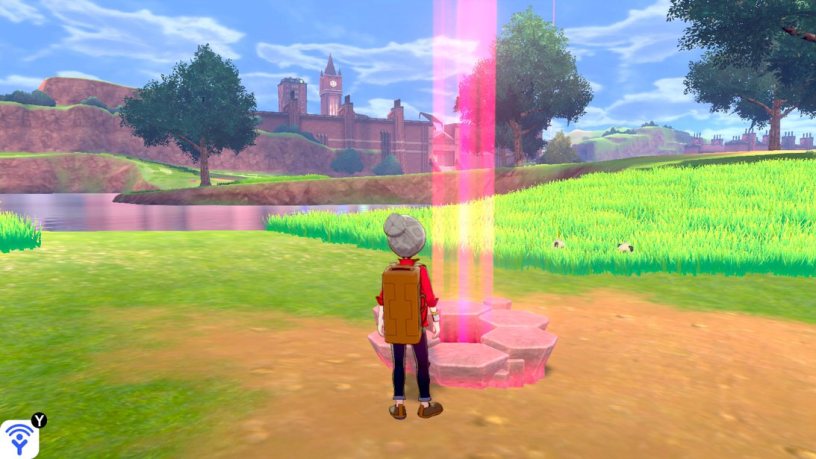 If you own a copy of Let's Go Pikachu or Let's Go Eevee, you'll also receive one of the two mascots with the ability to Gigantamax as soon as you enter the Wild Area. This is especially useful for the Max Raid Battles you'll take part in within this area; as you can only take one Pokémon into these fights, it's a huge bonus to have a more powerful Dynamax form. Whether you have a Gigantamax-ready Pokémon or not, it's a good idea to take on as many Max Raid Battles as you can; this not only gives you access to rarer Pokémon, but also lets you capture more powerful individuals of those species – Max Raid captures are often 10 or more levels above those of your next-best Pokémon. Because of this, almost any Pokémon you capture through one of these battles will be an enormous help to your team in the early game, and will help to pull you through more difficult Max Raid Battles as well as Gym challenges. The best Pokémon you'll find through these battles are usually the ones with a wide range of attack types; as you're limited to one Dynamax or Gigantamax form per battle, it helps to have one that can exploit several type advantages, and use the diverse secondary effects of Dynamax moves. This makes dual-typed Pokémon a particularly good choice in these battles.
The Wild Area
The game becomes much less linear within the Wild Area, which contains a number of sub-regions with different environments. Additionally, day / night cycles and weather patterns affect which Pokémon you'll find in each area, so the huge range of available Pokémon will be different for different players and at different times. As well as Max Raid Battles, you can also find particularly strong regular-sized Pokémon in the Wild Area, which are marked with a golden glow and net you extra rewards upon defeat or capture. It's also possible to find rare evolved Pokémon from previous generations like Tyranitar, Glalie and Noivern wandering the area, but these are a huge risk to battle, and can't be captured early in the game due to their high levels. It's best to run away from any of these encounters (or use a Poké Doll to escape) until you can deal with them safely. However, as their pre-evolved forms can also be found here, all of these Pokémon can also be obtained via evolution. It's also worth remembering that the Pokémon flying overhead can be battled, and will usually attack if you whistle to them.
We'll have more to come soon, but until then, best of luck with Sword and Shield!