There are numerous mysteries to solve in the latest Pokémon DLC, the Crown Tundra, along with quite a number of quests to complete. With these quests, it seems to open the world of Pokémon up much more, and we hope that they're here to stay! Professor Sonia is back, and she's hands out tasks left, right, and center, yet you're always rewarded with a Legendary Pokémon in return, so it's 100% worth completing them! Though her three missions come with a hidden bonus of being able to capture another Legendary Pokémon, Keldeo.
Where to find Keldeo
To find Keldeo, first, you must have all three Legendary Pokémon you captured on Sonia's quests, Colbalion, Terrakion, and Virizon, in your party. Then if you head to a specific location in the Crown Tundra, it's possible to find some hidden tracks. Once these have been discovered, make camp for the night, cook a curry, and Keldeo will appear!
Head to the Dyna Hill Tree, then surf to a circular island to the southwest. On this island, you'll find a pot next to a tree, how odd. However, next to this pot, you should find a set of shiny-orange tracks; inspect these footprints, then make camp. To find the tracks, all three Legendary Pokémon must be in your party for this hidden secret to work.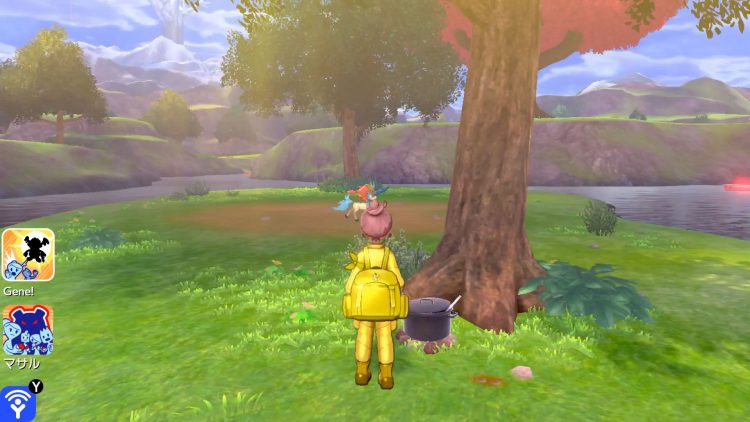 Cook some curry. This step has to be accomplished as well for Keldeo to appear. Once you've eaten a hearty meal, exit your camp, and before you should be the Legendary Pokémon Keldeo! As always, save your game before fighting, as once it's fainted, you'll never reencounter it. After it's been captured, that's another Legendary Pokémon you can scratch off your list!
This is a nice hidden secret in the Crown Tundra, especially when the DLC emphasizes exploration and adventure. It's an awesome thing to discover first hand! Furthermore, this is only one of the main secrets that can be unearthed in the vast region of the Crown Tundra.