Vivillon finally made its Pokémon GO debut during the game's Postcard Book update. However, to catch the Kalos Bug-type, you will need to use a special regional mechanic to find it. Here is everything you need to know to get Scatterbug, and evolve it into the multi-patterned Kalos butterfly.
How do you get Scatterbug in Pokémon GO?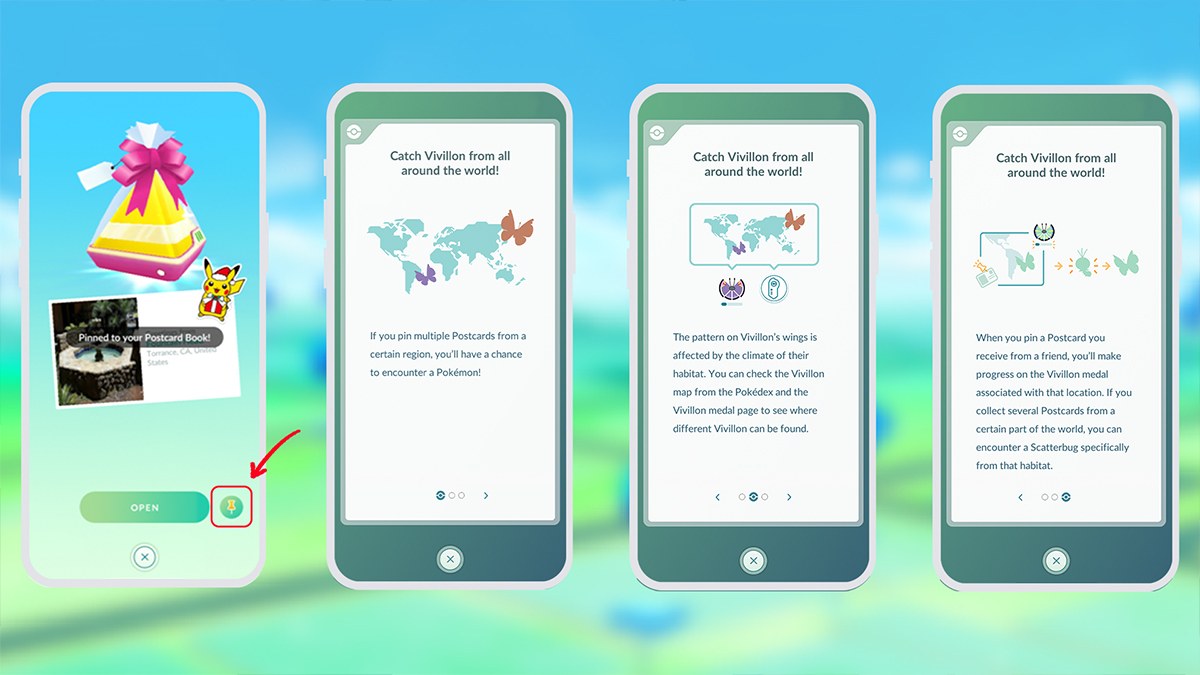 Scatterbug can be encountered in Pokémon GO after you have pinned a friends Postcard from a different region. As you pin more postcards from a specific continent, you will earn points towards the specific Scatterbug region medal you are leveling up. Once enough points have been earned, you will then have a chance to encounter the Scatterbug in the game's overworld map. Because postcards are received from gifts, the best way to find Scatterbug is to use Pokémon GO friend codes. The more friends that you have added to your account, the quicker you will be able to gain enough points in a specific Scatterbug region to earn its medal. Below are the full steps that need to be completed in order to find the Kalos bug-type.
Related: How to catch Zorua in Pokémon GO
Step 1: Click the home button and go to your friends list.
Step 2: Open any gifts you have been sent from friends. After clicking on the gift box icon, you will see a postcard that lists the region the item was sent from.
Step 3: While on the postcard page, click the thumbtack icon next to the open gift button to pin the card on your account.
Step 4: After pinning enough postcards from a specific region you will gain enough progress to earn a region medal.
Step 5: Once you have earned your medal, exit to the game's overworld, where you will have a chance at catching the Scatterbug from the region you completed.
What are the Scatterbug regions in Pokémon GO?
Scatterbug has a total of 18 patterns in Pokémon GO. Each of these patterns are tied to a specific region around the world. Just like the mainline games, the unique Vivillon designs are based on their habitat. So, for instance, a Scatterbug that is found near large bodies of water is going to have the Ocean pattern. Below is the full list of every Scatterbug region in Pokémon GO and the pattern that is associated with each location.
Archipelago: can be found in the Caribbean and South Africa.
Continental: can be found in Argentina, Germany, Poland, Denmark, Central Asia, India.
Elegant: can be found in Japan.
Garden: can be found in the UK, Ireland, and New Zealand.
High Plains: can be found in Western United States and East Europe.
Icy Snow: can be found in Greenland, North Canada, Norway, Finland, and Sweden.
Jungle: can be found in Colombia, North America, South America, Central America, and Indonesia.
Marine: can be found in Chile, Greece, Hungary, Romania, Bulgaria, and Spain.
Meadow: can be found in France, and Italy.
Modern: can be found in Eastern United States.
Monsoon: can be found in Southeast Asia.
Ocean: can be found in Hawaii, Madagascar, and the Galápagos Islands.
Polar: can be found in Alaska, East Canada, West Canada, Argentina, Chile, Norway, Sweden and Finland.
River: can be found in Egypt, South Africa, and South Australia.
Sandstorm: can be found in the Middle East
Savanna: can be found in Brazil and North Australia.
Sun: can be found in Mexico and Madagascar.
Tundra: can be found in Iceland, Norway, Sweden and North Japan.
How to evolve Scatterbug into Vivillon in Pokémon GO?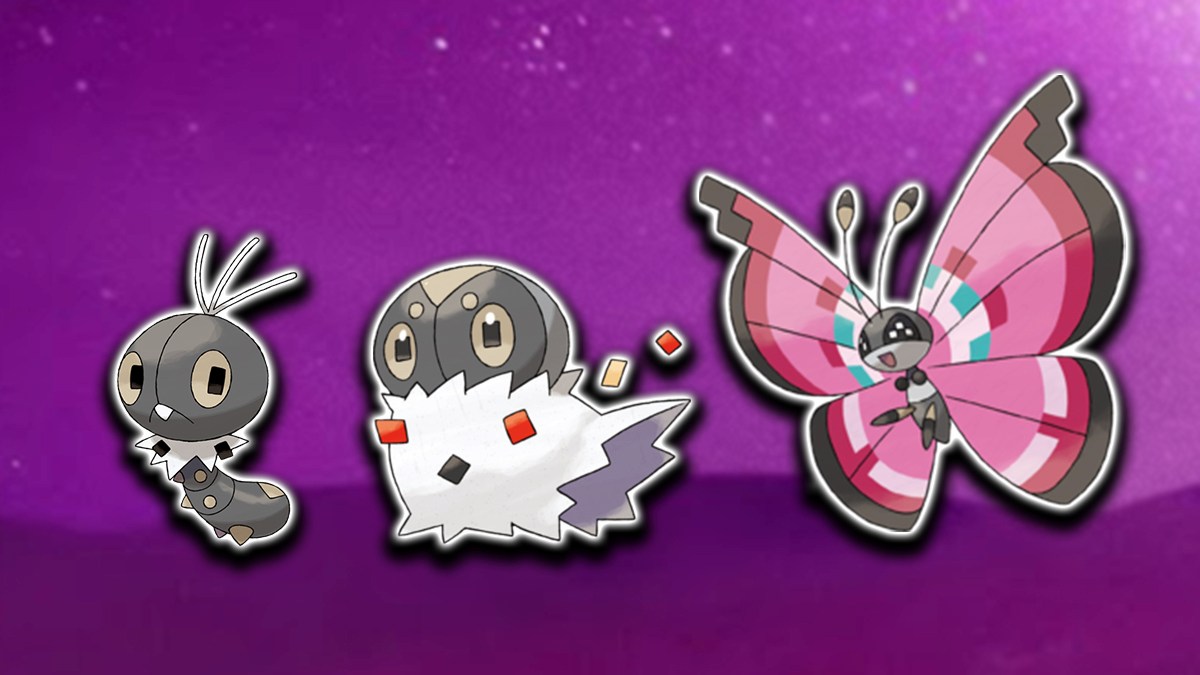 Scatterbug evolves into Spewpa with 25 candy. You will be able to obtain candies by making the Bug-type your buddy while walking around the map, or by catching additional Scatterbug. Lastly, Spewpa evolves into Vivillon after using 100 candy. With the Kalos butterfly being tied to the friends list feature, the quickest way to evolve it at this time is to keep pinning as many postcards as you can. The more region medals you complete, the more Scatterbug candy you will be able to obtain.
Want to learn more about Pokémon GO? If so, check out the How to catch XXS and XXL Pokémon in Pokémon GO on Pro Game Guides.