There are a plethora of realistic Pokémon Statues in Brilliant Diamond and Shining Pearl, all of which serve a purpose. When a Pokémon a Statue is placed on your secret base, depending on what type it is, you'll be able to find that type of Pokémon more often in the Grand Underground. For example, putting a Machamp Statue in your base will increase how often you locate Fighting-type Pokémon.
Dig, Dig, Dig!
Statues can be found by digging. When traveling through the Grand Underground, you will occasionally see little orange dots on your mini-map. You can use R to send out a ping to better locate them once you're near. Approach one of these dots and press A to begin digging.
You can find a lot of useful things by digging, not just Statues. Fossils, evolution stones, and held stones (such as an Everstone) can be dug up, for example.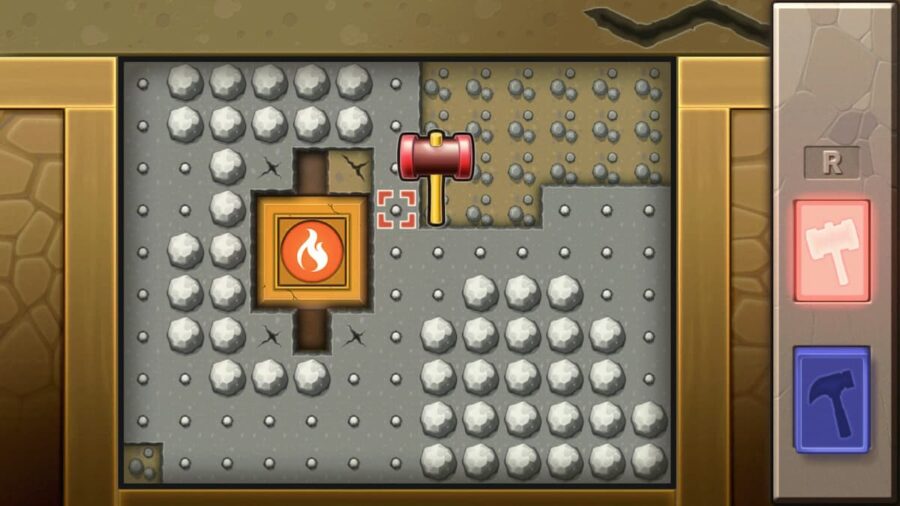 Statues are one of the easier items to locate out of all the potential treasures. Each Statue comes in a big box that encompasses a three-by-three area in the digging grid, as shown above. Uncover every square completely to ensure that the Statue will be yours, even if you fail to find everything else in that dig.
Related: How to visit the Grand Underground Pokémon Brilliant Diamond and Shining Pearl
Shiny Statues
Under special circumstances, special, purple boxes can show up instead of the usual brown ones. These purple boxes contain Shiny Statues, which are denoted by a greenish hue. It is currently not known what (if anything) differentiates a Shiny Statue from its plain, grey kin apart from its coloring. A working theory is that it simply doubles the appearance rate of the depicted Pokémon type.
To find these Shiny Statues, you'll need to have a Diglett Buff active. The Diglett Buff activates when you (and the people online around you, should you be online) have tracked down 40 of the skittish Digletts and Dugtrios in the tunnels of the Grand Underground.
In addition to being able to find Shiny Statues, you'll also have a higher chance of finding Shiny Pokémon in the Underground Caves while the buff is active. It only lasts for four minutes, though, so work quickly!
For more Pokémon guides, check out our Pokémon category on Pro Game Guides!