The Pokédex that Professor Rowan gives you at the beginning of the game is the Sinnoh Pokédex. It contains data of all 150 Pokémon in the region (plus Manaphy), including starters like Chimchar, Piplup, and Turtwig. If you want to discover more than these 150, you need what's called a National Pokédex.
What Pokémon are included in Brilliant Diamond and Shining Pearl's National Pokédex
The National Pokédex in these two games contain all 493 Pokémon within the first four regions of the series (Kanto, Johto, Hoenn, and of course, Sinnoh). That's more than 300 new Pokémon! Pokémon such as Eevee and Charmander can only be encountered in the wild once you've unlocked the National Pokédex.
How to get the National Pokédex in Brilliant Diamond and Shining Pearl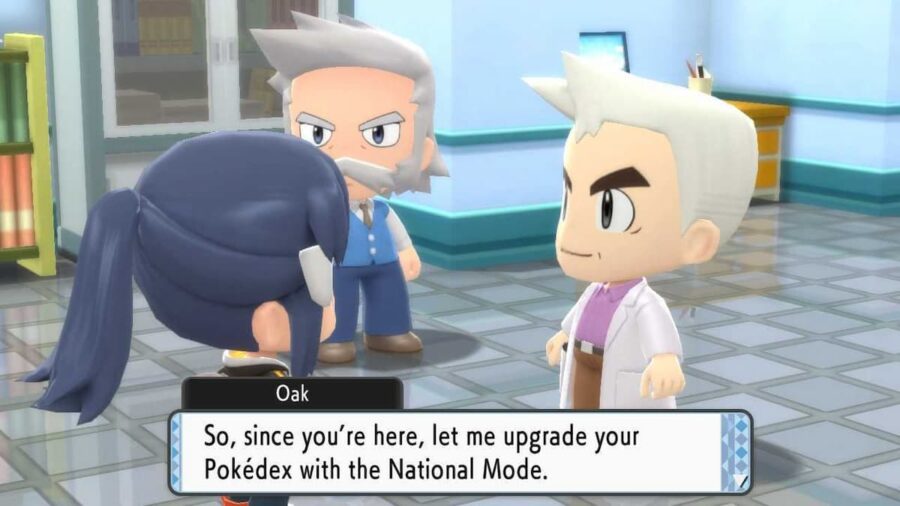 Like any National Pokédex unlock, you need to encounter (not capture) all 150 Pokémon native to Sinnoh. This doesn't include #151 Manaphy, which you can be given as a gift.
Related: All Grand Underground Pokémon in Brilliant Diamond and Shining Pearl
Once you have seen all 150 Pokémon, speak with Professor Rowan in his lab in Sandgem Town. Professor Oak will later come in and upgrade your device into the National Pokédex. Professor Rowan will also give you the Poké Radar, which allows you to chain Pokémon encounters. This will let you hunt for shinies more efficiently.
How to complete the Sinnoh Pokédex in Brilliant Diamond and Shining Pearl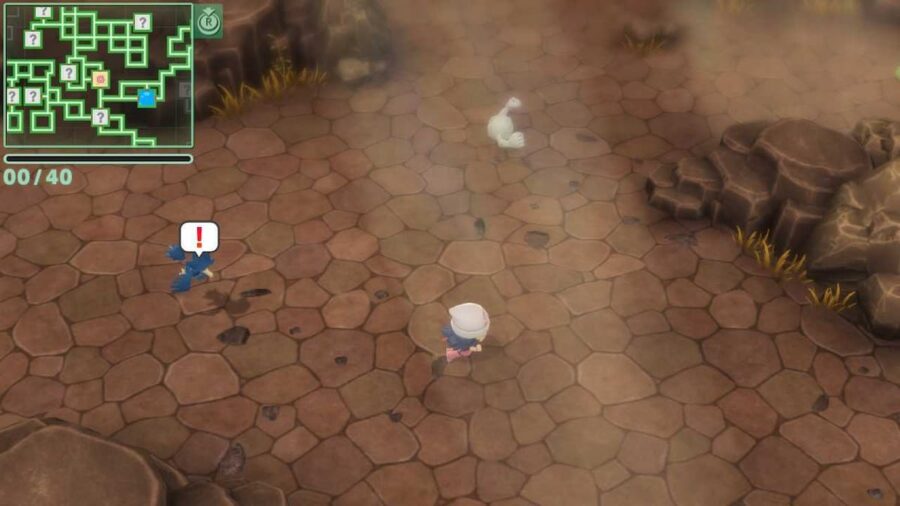 It's completely possible to get a perfect Sinnoh Pokédex without owning the other version of the game. After all, you just need to see the Pokémon, not capture them. Many trainers will even hold any Brilliant Diamond or Shining Pearl exclusive your game doesn't have, so be sure to beat up any poor sap you find. The Elite Four and Champion Cynthia will have a ton of final evolution Pokémon that are rare, like Milotic and Spiritomb.
There are Pokémon, however, whose trainer battles are easy to miss or are not even encounterable in a battle. Here's a quick list of where to find them:
#65 Drifloon can be found during a very specific time in Valley Windworks.
#96 Happiny and #115 Riolu need to be hatched from an egg.
#99 Cleffa can be found in Mount Coronet during the early morning. Enter from Route 207.
#114 Unown can be found in the Solaceon Ruins.
#146 Uxie, #147 Mesprit, and #148 Azelf can be seen (and captured) by revisiting the three lakes and Surfing to the caves in the middle. The only exception is Mesprit, who you have to chase first.
#149 Dialga or #150 Palkia can be viewed by talking to Cynthia's Grandmother in Celestic Town.
If you're still missing Pokémon, backtrack and fight all of the trainers. There are a lot of missable ones while Surfing or in the Victory Road (a lot exclusives and final evolutions can be found here). If the missing Pokémon is directly below one you already have, evolve it.
If you're missing "rare" Pokémon that can't be found in the Grand Underground like #103 Pichu, go into the Pokémon Mansion's Trophy Garden in Route 212. You'll find them there.
For more help with Pokémon Brilliant Diamond and Shining Pearl, we at Pro Game Guides have you covered.