Unlike the original Red Rescue Team and Blue Rescue Team games, Mystery Dungeon Rescue Team DX allows certain Pokémon to Mega Evolve while traversing dungeons. We've put together a guide on how and when to use this extremely powerful feature!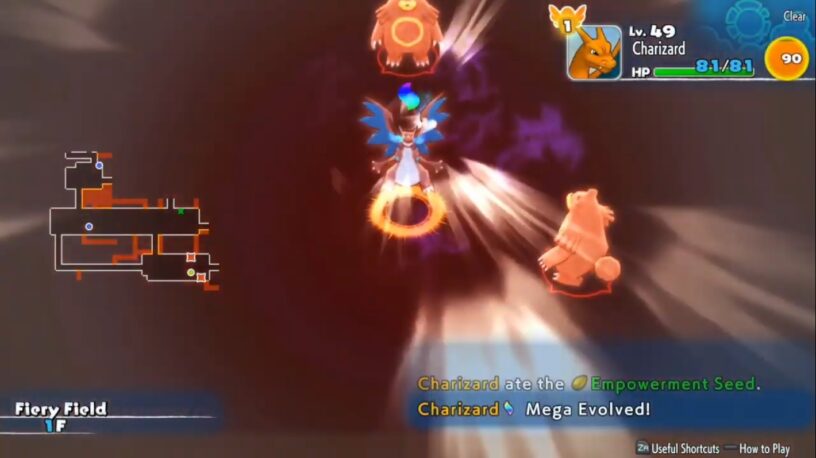 The Basics
If you've played the previous game Super Mystery Dungeon you might be familiar with some of the mechanics behind Mega Evolving in Mystery Dungeon; it's linked to a special mechanic called Awakening. While in Super Mystery Dungeon Awakening was triggered by collecting Emera items, this time around you'll be using an item called the Empowerment Seed. These rare items will allow any Pokémon to Awaken (even those that can't Mega Evolve), which offers a huge number of bonuses: as well as a stat boost, Linked Moves will be guaranteed to score critical hits, as well as ignoring any type disadvantages or special abilities that would normally reduce their power. If you've prepared some decent Linked Moves (managed by Gulpin in Pokémon Square), this mechanic can make many dungeons and bosses much easier to handle. Some Awakened Pokémon can also Mega Evolve, but this is only possible for certain species.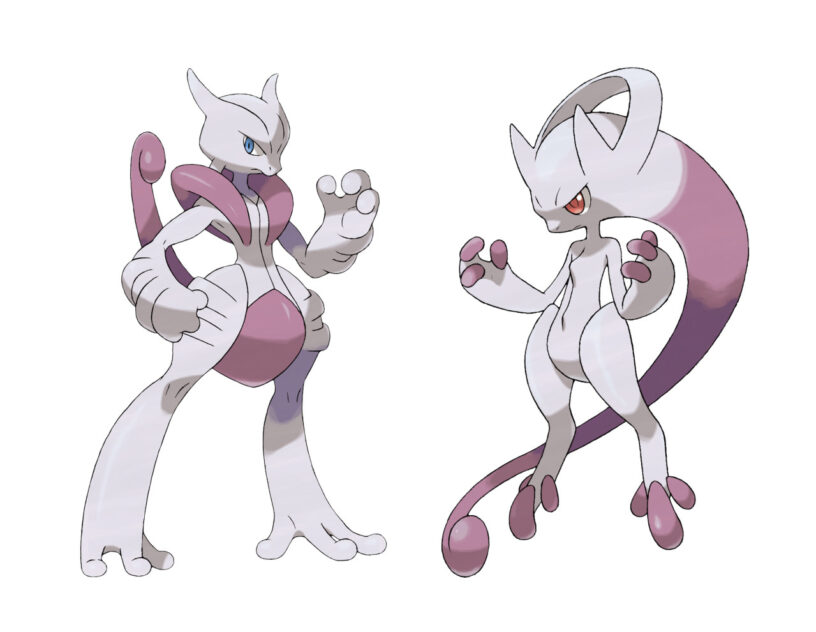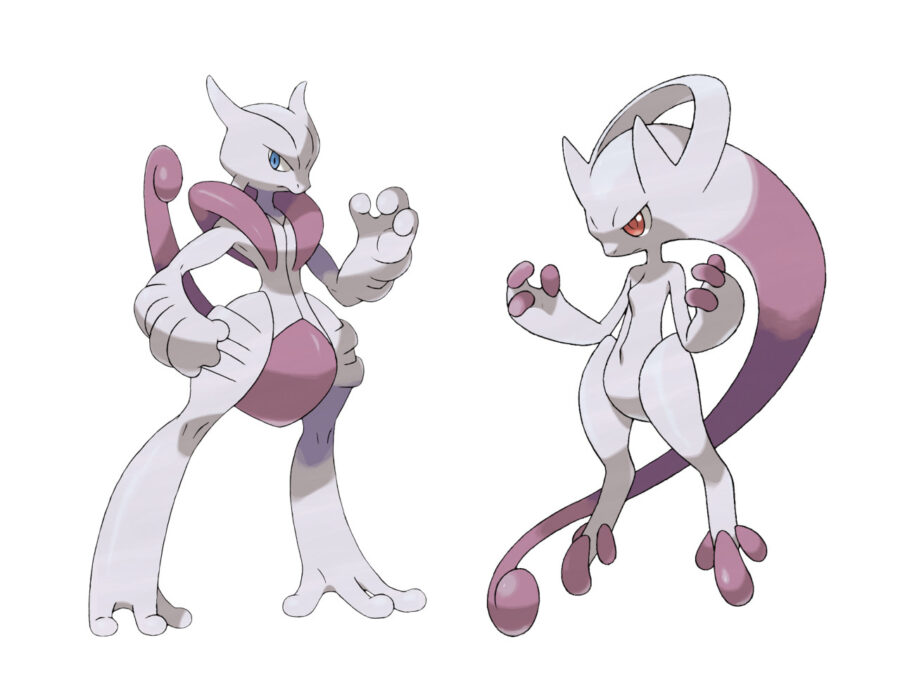 Which Pokémon can Mega Evolve?
As Rescue Team DX mainly contains Pokémon from generations one through three (with a select few from later generations), not every Mega Evolution appears in this game. The game also includes Primal Reversions, with the full list of Mega Evolutions being:
Venusaur, Charizard X, Charizard Y, Blastoise, Alakazam, Gengar, Kangaskhan, Pinsir, Gyarados, Aerodactyl, Beedrill, Pidgeot, Slowbro, Mewtwo X, Mewtwo Y, Ampharos, Scizor, Steelix, Heracross, Houndoom, Tyranitar, Sceptile, Blaziken, Swampert, Gardevoir, Mawile, Aggron, Medicham, Manetric, Banette, Absol, Sableye, Sharpedo, Camerupt, Altaria, Glalie, Salamence, Metagross, Latias, Latios, Primal Groudon, Primal Kyogre, Rayquaza, Lucario, Gallade.
This means that if either of your starter Pokémon was Bulbasaur, Charmander, Squirtle, Treecko, Torchic, or Mudkip, they'll be able to Mega Evolve too! However, this ability will only become available after unlocking the Luminous Cave in the post-game, which allows your starter Pokémon to evolve. This means you'll have to have completed the main storyline and defeated Rayquaza if you want either of your starter Pokémon to be able to Mega Evolve.
When should you Mega Evolve?
It's probably better to save your Empowerment Seeds for Pokémon that can Mega Evolve rather than using them on those that can't, as they'll receive a greater bonus from the Awakening condition. As Awakening can wear off between floors, it's also wise to use these items on floors containing a particularly tough challenge, like a Monster House or a boss. If you want to end the Awakening condition (and Mega Evolution) at any time, you can use a Reset Orb to change your Pokémon back to normal. This can be useful if the ability or type combination of the Mega Evolution is only helpful under certain circumstances. It's also possible to Mega Evolve multiple Pokémon in the same party at once, which can be useful for particularly difficult boss fights such as Legendary Pokémon.
Once you're done Mega Evolving your Pokemon, check out a bunch of Mystery Dungeon DX Wonder Mail Codes to get yourself some free items!