Version 1.2.0, the most significant update to Pokémon Brilliant Diamond and Shining Pearl since last December, adds long-expected Union Room functions and Colosseum features while making key updates to the Pokémon that players may use in link battles and trades. That is, players can no longer use illicitly obtained Pokémon such as Deoxys or Shaymin while interacting online. Nintendo Support dropped details of the updates in their patch notes yesterday.
Notably for many players is the viability of a popular menu glitch that has enabled players to clone both Pokémon and items—up until now. Now, the glitch doesn't seem to be performing as it once did, and ILCA's crackdown on Pokémon clones has gotten serious. Also of significant note, the GWS (Global Wonderlife Station) in Jublife City is still inaccessible. This building, where players can further engage in link trades, should be made available with future updates.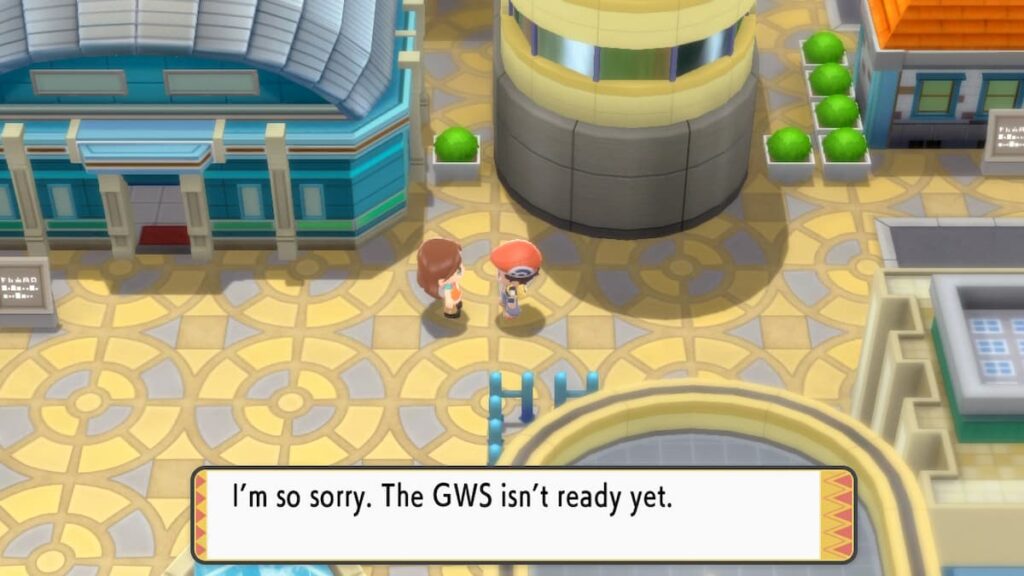 However, now eight people can play together in Union Rooms and take full advantage of the online capability of the feature. Union Rooms also now offer the ability to show off Trainer Cards and capsule decorations. Additionally, the Colosseum on the second floor of Pokémon Centers now offers battles with custom rulesets. Instead of only battling with Pokémon at level 50, you can now choose among single, double, or multi-battles with more options for variation.
Related: Are Mega Evolutions coming to Pokémon Legends Arceus DLC?
Another update has added markers to traded Pokemon from Pokémon Legends: Arceus and included time-travel awards from Game Freak that certify "unbreakable bonds" between player and Pokémon. Significantly, this update offers a great reason to expect both games, especially Brilliant Diamond and Shining Pearl, will be compatible with Pokémon Home in near-future updates—something many have been missing. The ability to send Pokémon through time certainly jives with the story of the Hisui Region as the Sinnoh of the past, space-time distortions and all.
This news offers the bracing knowledge that developers have not forgotten about Pokémon players who make their investments with the expectation of seeing the product through to completion. We can look forward to real shiny-Pokémon giveaways to be shown off in battle and the knowledge that their complete Pokédexes can now be considered either authentic or not. But players who may have invested time executing glitches to attain the likes of shiny Shaymin or Deoxys should be content knowing those hours were fun, at least.
For more Pokémon, check out How to Craft All Pokéballs in Pokémon Legends: Arceus.