Watts are a new currency introduced in Pokémon Sword and Shield, with a variety of uses and sources within the Galar region's Wild Area. Collecting Watts can get you a whole range of bonuses, so it's worth knowing how to earn them and spend them wisely. We've prepared a rundown of the various ways you'll come across Watts in Sword and Shield, along with some tips to help you get the best value for your Watt!
Where to Get Watts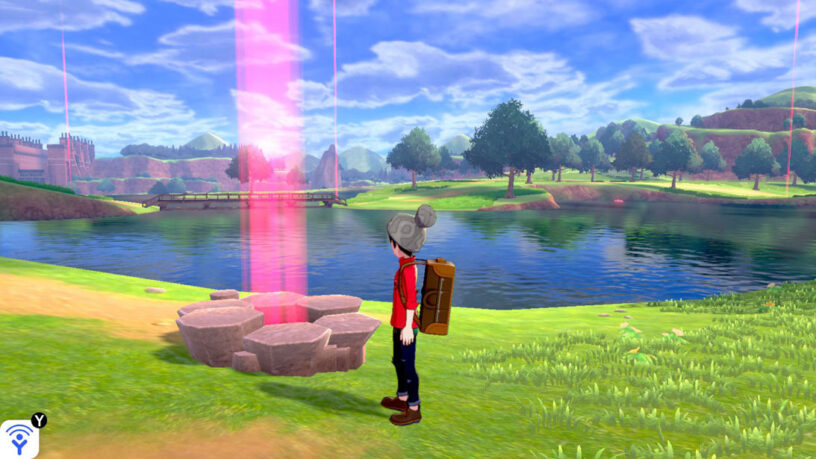 The quickest way to get Watts is through the Max Raid Dens you'll find in the Wild Area; if a den is empty you'll get 50 Watts just for visiting, but if it has a Dynamax Pokémon inside (indicated by a pink or purple pillar of light) you'll receive 300 Watts. These Watts are awarded before you battle the Dynamax Pokémon, so you can earn plenty of Watts even without taking part in Max Raid Battles. The Watt payouts will also increase after you've completed the game, rising to 200 and 3000 per den respectively. Keeping an eye out for these lit-up dens is a simple way to keep your wallet flush with Watts.
You'll also gain Watts as a reward for battling certain regular-sized Pokémon – these individuals are marked with a golden glow in the overworld, and are stronger than others of their kind. You'll gain Watts whether you capture or knock out these Pokémon, so take whichever approach suits you best.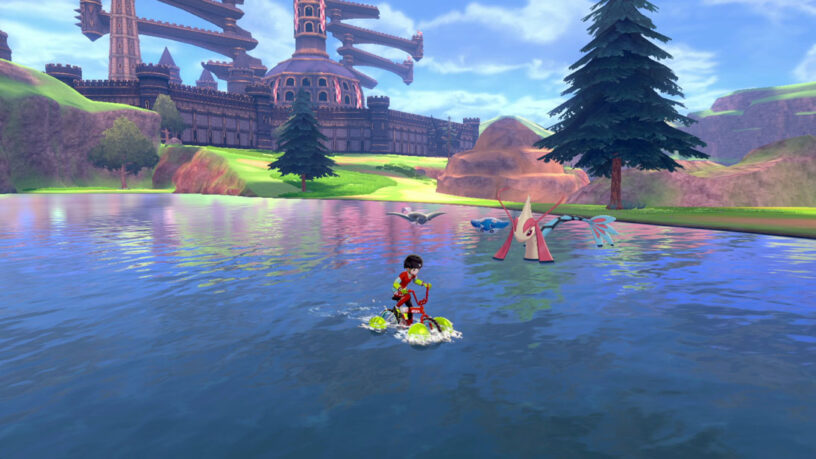 Where to Spend Watts
You'll meet Watt Traders all around the Wild Area – wandering NPCs who'll give you exceptionally rare items in exchange for Watts. These items include a much wider range of Poké Balls than can be found in stores, as well as TRs (a single-use alternative to the TM) that can be used to teach new moves to your Pokémon. Having multiple types of Poké Ball at your disposal is a huge advantage in the Wild Area, where you'll constantly be coming across new species of Pokémon to capture. Watt Traders also sell Wishing Pieces, stones that can be used on an empty Max Raid Den to summon a wild Dynamax Pokémon for a Max Raid Battle. At 3000 Watts apiece, however, you won't be using many of these until the post-game. It's important to note that the stock offered by each Watt Trader changes from time to time, so it's often best to purchase in bulk if a trader has an item you need.
Watt Traders can be found at the following locations:
Meetup Spot
East Lake Axewell
Dappled Grove
Hammerlocke Hills
Giant's Seat
Giant's Cap
You'll also find NPCs offering valuable items such as Pearls in exchange for Watts. These cost relatively few Watts and can be sold at Poké Marts for huge sums of money, so they're usually a good investment. It's also worth visiting the Digging Duo located near the nursery in Bridge Field, each of whom will dig up rare items in return for 500 Watts. This is a good way to get evolution stones, fossils, and Wishing Stones among other items. Finally, you can also use Watts to upgrade your bike, making it easier to navigate the Wild Area.