The Pokémon Trading Card game is almost as old as the series itself. While these cards often have some outstanding artwork, some oddities are bound to be thrown in the mix. There are often Pokémon cards that are tied into spin-off releases, like Pokémon Snap and Pokémon Rumble, which lead to some of the more hilarious pieces of artwork.
Which are the funniest Pokémon Cards in existence?
11. Zoroark and the Legendary Pokémon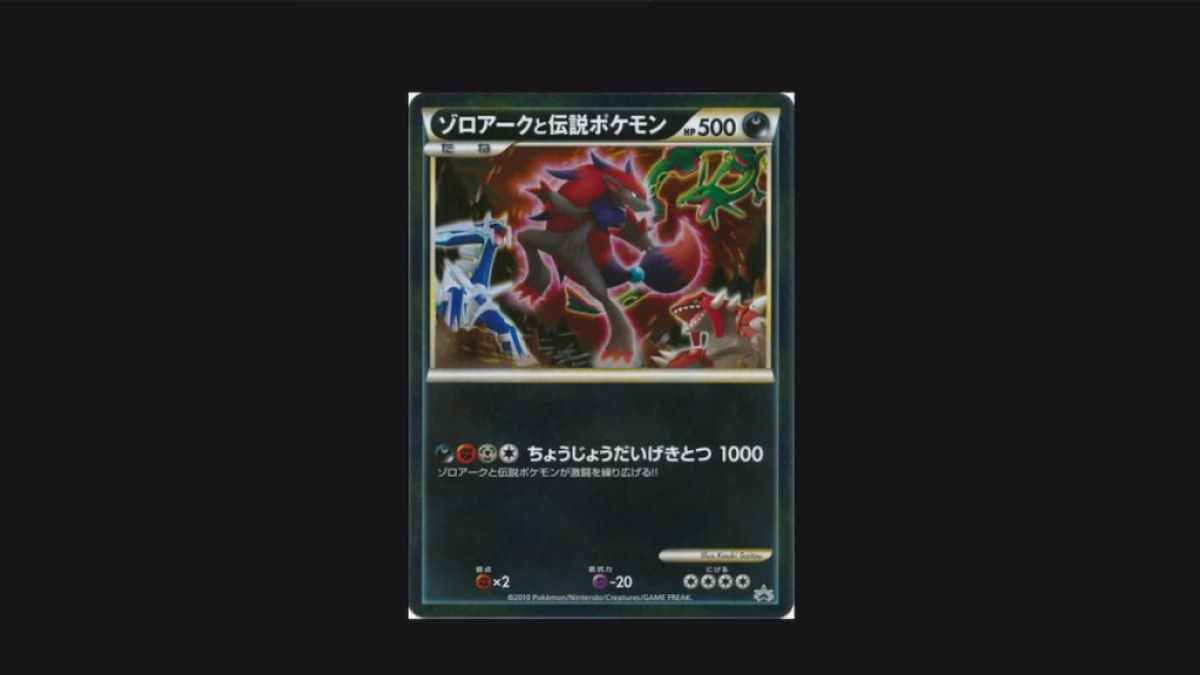 This is an example of a Jumbo Card and, fortunately, they aren't allowed in tournament play. Imagine entering a tournament and getting hit with a 1,000-power move? Not only is that move devastating, but the card itself has an enormous 500 HP. Yeah, this card is outrageously overpowered, but it's fun to see Dialga, Rayquaza, and Groudon hanging out.
10. Brock's Onix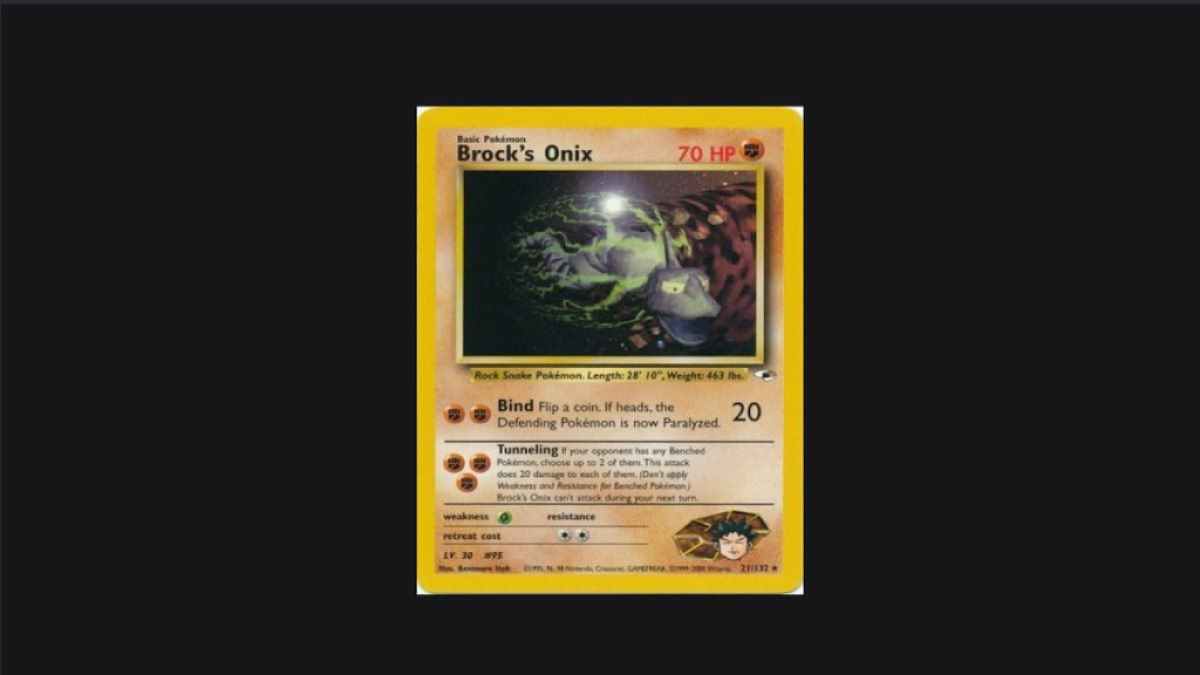 This was a part of the Gym Leader themed cards that were issued early on in the life of the Pokémon TCG. Naturally, one of Brock's Pokémon would be Onix since that is his ace in the Kanto games. It's very unclear what Onix is exactly doing in this picture, though.
9. Ditto Cards
These were a series of cards that showed Ditto transformed into other Pokémon. Other examples would be ones with Charmander, Squirtle, and Mr. Mime with Ditto's beady eyes. Some of them are nightmare fuel, but this mid-transformation into Pikachu is always good for a chuckle. Interestingly enough, this card also has a Metamorphosis Gene ability, where it could use a move from one of the opponent's Pokémon.
8. Eevee GX
Just for context, Eevee only weighs about 14 lbs. Therefore, it's hard to see why it's designed in this card to be practically overweight. This is one of several Eevee GX cards out there, and the others are designed more in line with the petite, cute form that Eevee usually has. What's interesting about this card is that it also makes Eevee seem fairly powerful, with 160 HP.
Related: Most Toxic Pokémon to Deal With
7. Stunfisk
Did someone use Attract on this Stunfisk? It looks very infatuated. As a matter of fact, Attract is one of the attacks on this card. In terms of the TCG, it causes the opponent to flip a coin. The opponent will do nothing if they flip tails. Perhaps this is why Stunfisk is depicted in such a flirtatious mood.
6. Pokemon Rumble Zapdos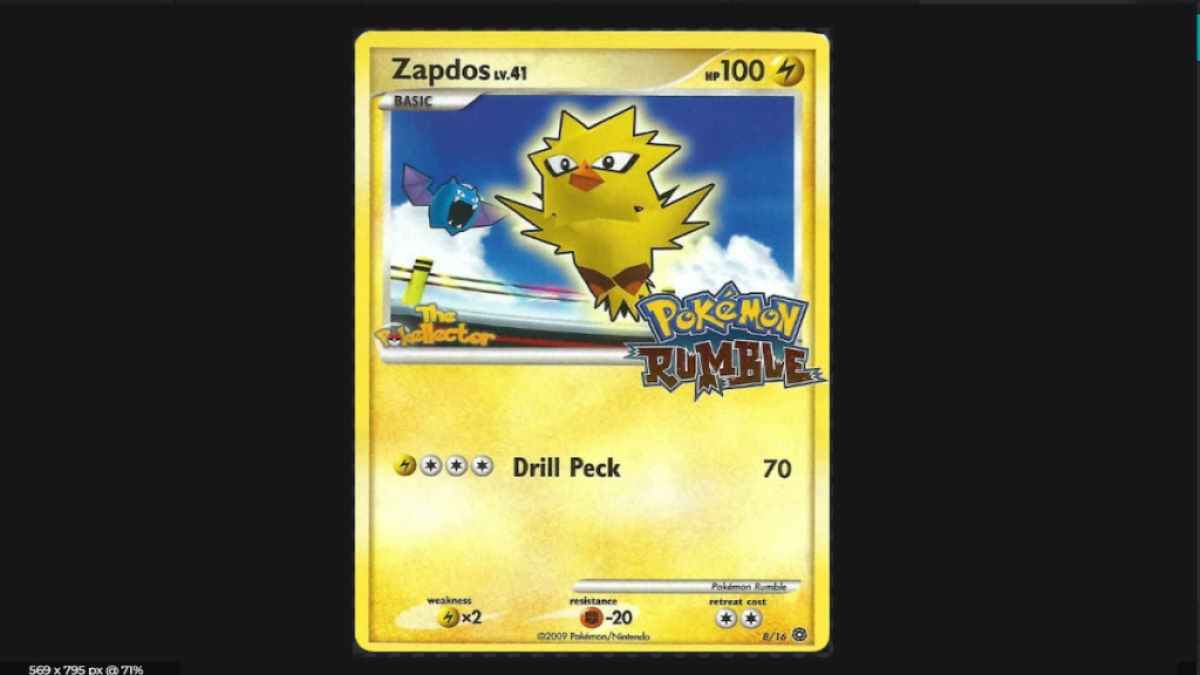 Pokémon Rumble had a set of cards made when the game was released. Some of these Pokémon were fun to see in smaller, cuter forms. This Zapdos is so small, though, that the real Zapdos could probably swallow it whole.
5. Pokemon Snap Gyarados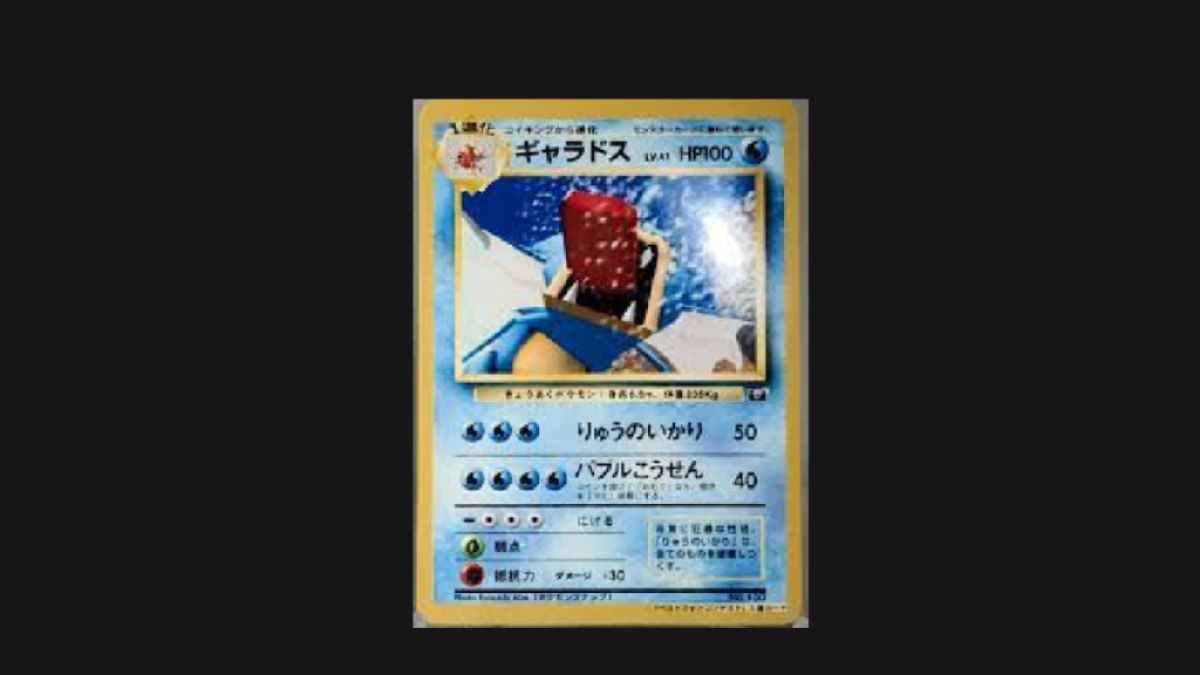 This was the result of a contest in 1998 when Pokémon Snap players could enter their best taken photos. While this isn't the most flattering pose for Gyarados, it's completely understandable. Getting a picture in the original Pokémon Snap of Gyarados is incredibly hard, nevertheless a close up.
4. EX Dragon 61 Magnemite
In fairness, drawing a perfect circle is difficult. That being said, it's really difficult to figure out what's going on with this warped Magnemite. The particular card was released with the EX Dragon set, dating back to 2003. This might explain why Magnemite appears to be in New Mawille, the location from Pokémon Ruby and Sapphire.
Related: How to Find Kecleon in Pokémon GO & Can Kecleon Be Shiny?
3. Hama-Chan's Slowking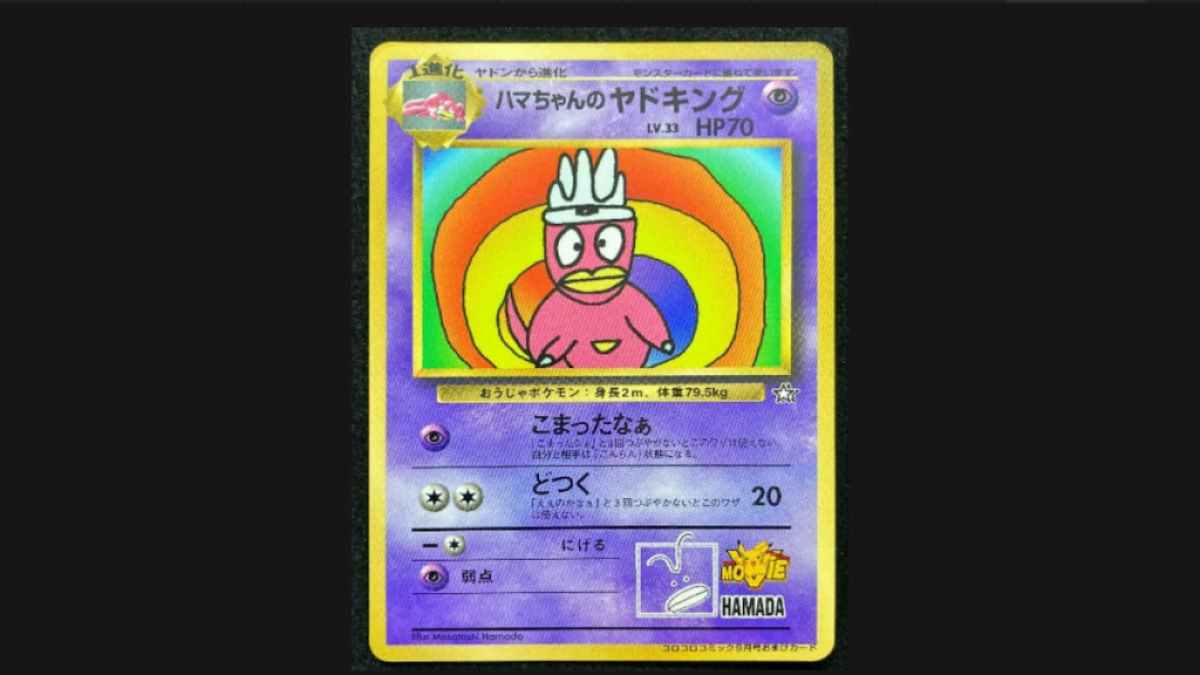 Despite the quality of the drawing, this card is actually incredibly rare. It was featured in an issue of the magazine Coro Coro in 1999. If this was a game of Skribbl, this drawing might be considered pretty decent. As it stands, though, the goofiness radar from this card goes off the charts. The artist of this card also voiced Slowking in Pokémon: The Movie 2000.
2. Sachiko GX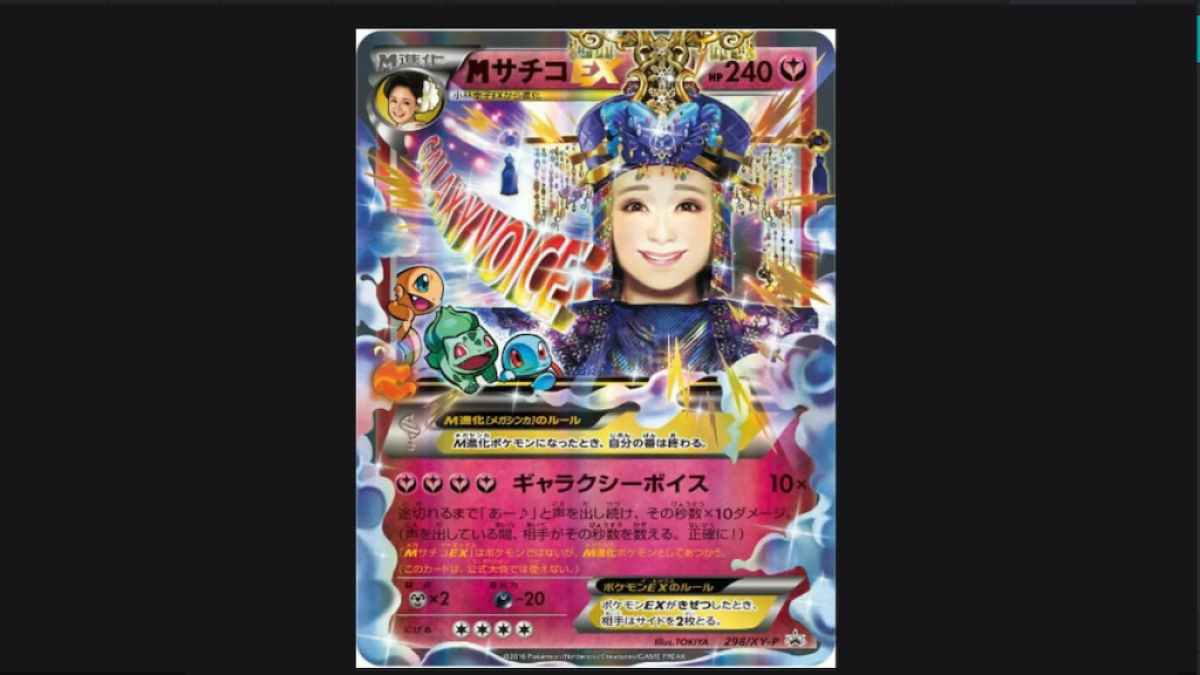 This card was a gift to anyone who attended the 20th anniversary of the Pokémon Trading Card Game event. The woman depicted is Sachiko Kobayashi, who sang several songs featured in Pokémon programs, both with herself and as part of the band Suzukisan. According to this card, she's a Fairy-type as well.
1. Imakuni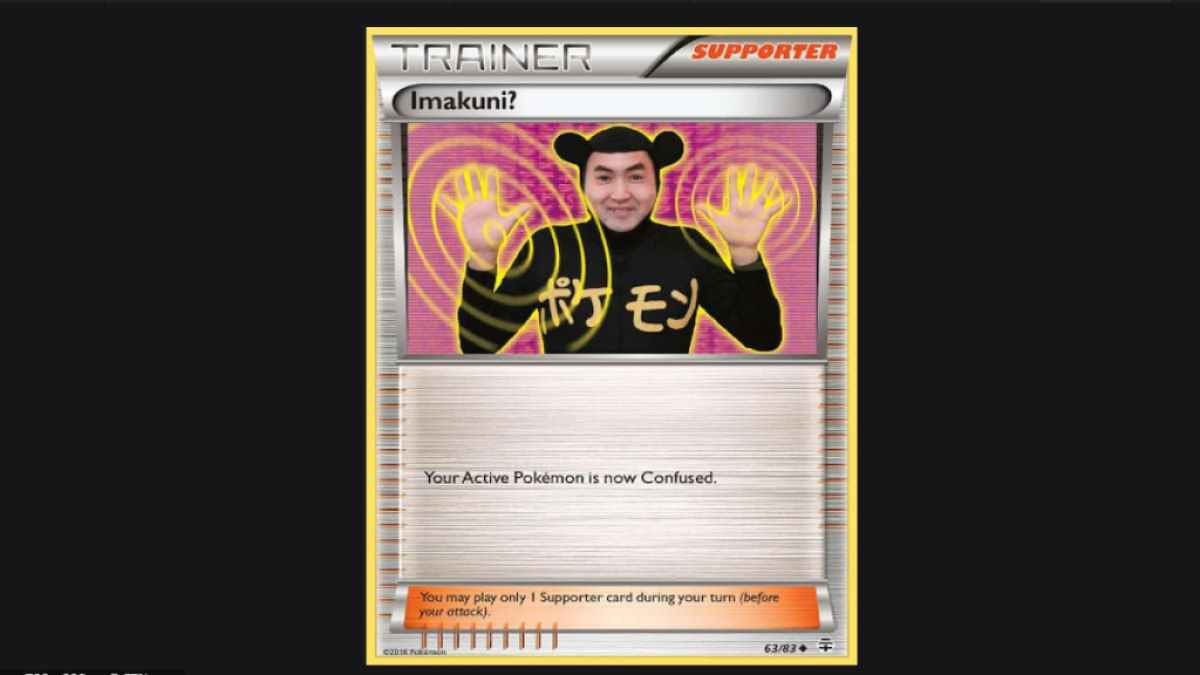 No need to check the Pokedex for this one since trainers can't catch him in any Pokémon game. This trainer card is actually Tomoaki Imakuni, a musician for some of the music featured in the Pokémon anime. He also helped with the designs for Pokémon Rangers, which is likely why they decided to give him a card. What is still a mystery, though, is why he felt it necessary to wear a Mickey Mouse costume.
Want more Pokémon guides? Pro Game Guides has you covered with All Smogon format tier changes in Pokémon Scarlet and Violet – OU, UU, and more.