Revived Witch is a role-playing gatcha game in which you play as a witch who goes on a quest to restore their memory. While adventuring, you'll meet some friends and gather dolls that will help you fight and defeat evil forces lurking from the shadows..
All Revived Witch Codes List
Updated May 26

Added new Revived Witch gift codes.
Here's a look at all the working Revived Witch codes.
932897—Earn 222 Soul and 2 Stamina Flask with this code
THEBEGINNING—Earn one Full Stamina Potion, 3 Soul Cryolite, and Kitty Cat Avatar Frame with this code.
adventurebegins—Earn 2 Soul Cryolite and 3 Stamina Elixirs with this code
Revived Witch Codes (Expired)
These codes for Revived Witch no longer work.
Revived Witch FAQ, Answered
Here's everything you need to know about Revived Witch gift codes in one place.
How to redeem Revived Witch codes
Redeeming codes for free rewards in Revived Witch is straightforward.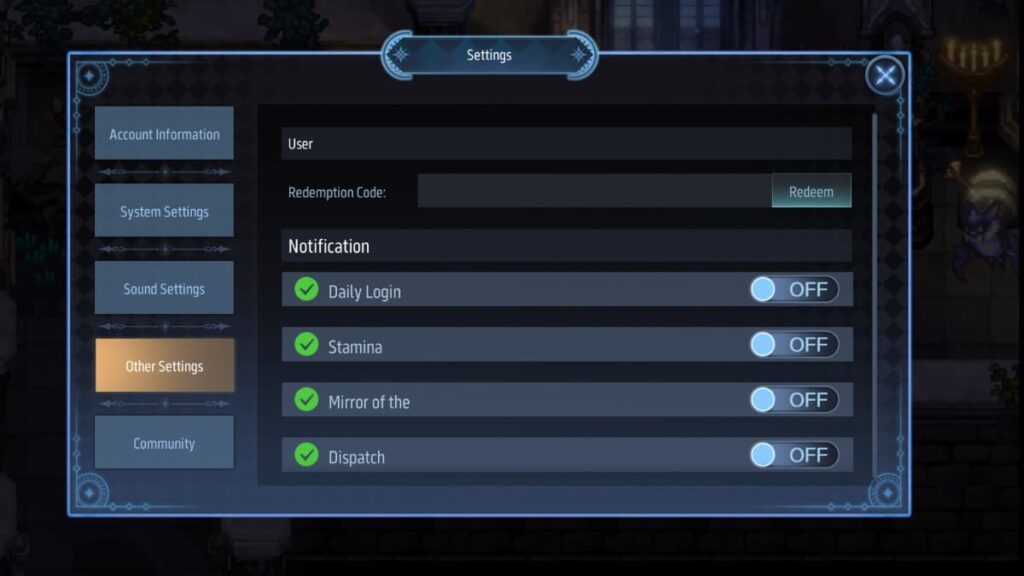 Enter the game.
While on the lobby screen, press the Profile picture in the upper-left corner.
Select the Other Settings option.
Press the Redeem button.
In the Redemption Code screen, precisely enter the code in the text box as it appears in the list above.
Press Confirm and enjoy your rewards!
You can also access the Other Settings option while on a quest. Click on a map in the upper right corner and select Other Settings.
How to find more Revived Witch codes?
It would be best to first look for new Revived Witch codes on this page, so bookmark it and check it out regularly for new gift codes to claim. You can also visit the official Twitter, Facebook, Reddit, and Discord pages of the game.
Why aren't my Revived Witch codes working?
Revived Witch codes have expiration dates, so try to redeem them as soon as possible. If you're late, the code won't work. Another reason for codes not working is a simple typo. To avoid this, make sure to enter codes without spelling errors.
What is Revived Witch?
Revived Witch is a mobile pixel-art RPG that lets you play as a witch. Your story begins in the mystical tower, which will become your base of operations. From there, you will go on a quest to restore your hero's memory, but you'll have to collect warriors and create a strong party to defeat the toughest enemies.
For more Free-to-Play RPGs, check out Demon Slayer RPG 2 Codes, Idle Angels Codes, Punishing Gray Raven Codes, and Guardians of Cloudia on Pro Game Guides.