The Royale High New Year's quests for 2022 have officially been released and, similar to the 2021 New Year's Quests, players are attempting to earn the coveted Midnight's Strike Popstar set! There are a total of six quests to be completed, with each quest awarding a different part of the set. In this guide we'll be walking you through how to earn the Midnight's Strike Popstar Astral Hair Bow by completing the Scripter's Quiz quest.
Scripter's Quiz
To begin the Scripter's Quiz, you'll first need to locate and speak with the NPCs Ironclaw33, calinpjoy, and Ice7, who all work as real-life scripters for Royale High. These NPCs can be found in front of the RHSSSHQ, the building directly to the left of the New Year's Party Stage in the New Year Realm.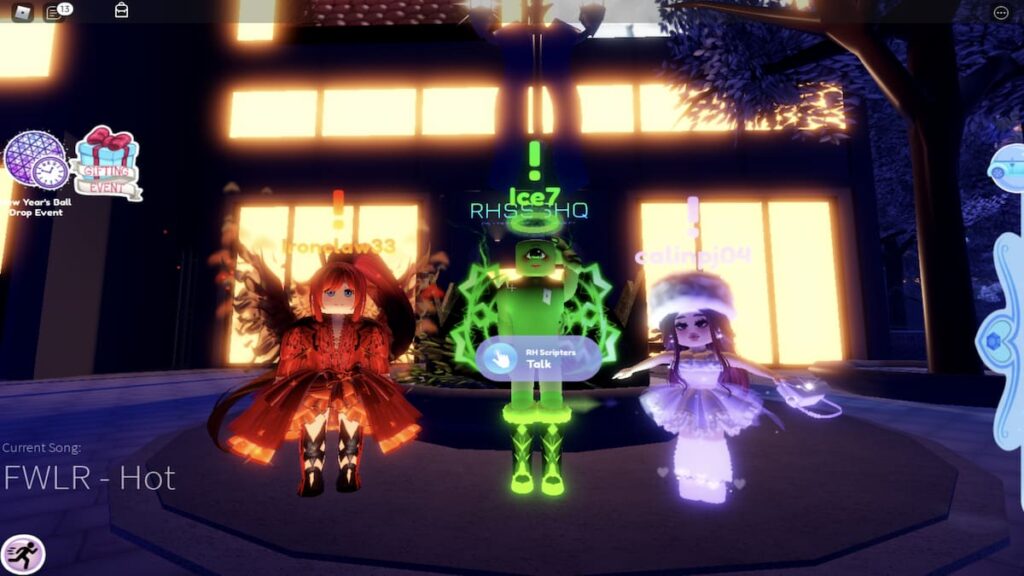 After speaking with these NPCs, head inside the RHSSSHQ, locate any open computer, and click on it.
In order to unlock the Astral Hair Bow, you'll need to answer 11 of the computer's questions correctly. A chart of the first 11 questions that you will encounter, and their answers, can be found below!
| | |
| --- | --- |
| Question | Answer |
| Javascript is the official programming language used in Roblox. | False |
| Math is often used in scripting. | True |
| What kind of script is used to run code on the client? | Local Script |
| Size is an example of a.... | Property |
| What does GUI stand for? | Graphical User Interface |
| Which of the following are NOT valid objects in Roblox LUA? | NormalPart |
| What does script.Parent mean? | It refers to the parent of a script object |
| Who is writing these questions at 2:44am on 12/30/2021? | Calin |
| What is the name of the function used to get when a player joins? | PlayerAdded |
| What is a line of code? | A line of code is a row of code |
| What do scripters do? | They bring games to life with code |
After answering all of these questions correctly, hop up from the computer and head back outside to speak with the scripter NPCs once more. Upon doing so, the scripters will thank you for your hard work and will award you with the Astral Hair Bow!
Looking for more Royale High content? Check out our guide on all of the Roblox Royale High Winter Halo answers (2021)!