Bear Tycoon puts you on an island where you are a beekeeper. You use your net to catch bees that leave their hive. You can hire bears to produce money so that you can build more parts of your island as you build more of your island. Besides building your island, you can also construct a pier and boat to travel to other islands.
The codes below will give you more Cash and Gems, which you can use to build new pieces of your beekeeping island and to buy nets. There is also a net that makes it much easier to catch bees. We recommend using the codes since it takes a long time to earn Cash, and the island asks for a lot of money quickly before it's at a comfortable side.
For more codes for games like Bear Tycoon, check out Gumball Factory Tycoon Codes, Roblox Bank Tycoon Codes, and Roblox Garden Tycoon Codes. Using these codes will make the beginning of these games a lot easier for new players, which are known to be difficult for them.
All Bear Tycoon Codes List
Updated August 2, 2022

Added a new code.
Bear Tycoon Codes (Working)
Here's a look at all the working Bear Tycoon codes.
Upgrade—Redeem for 5k Cash (New)
500LIKES—Redeem this code for 2,500 Cash
1000FAVS—Redeem this code for 1,000 Gems
FreeNet—Redeem this code for an upgraded net to catch bees
Bear Tycoon Codes (Expired)
These codes for Bear Tycoon no longer work.
200Likes—Redeem this code for 2,000 Cash
Bear Tycoon FAQ
Bear Tycoon Frequently asked questions, Answered
How to redeem Bear Tycoon codes
Redeeming codes for free rewards in Bear Tycoon is easy.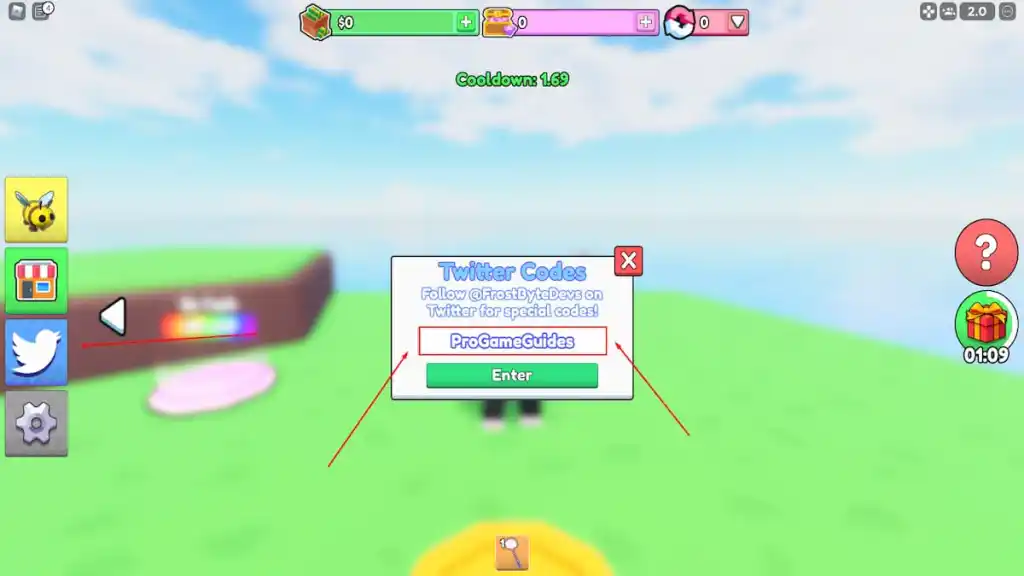 Launch Bear Tycoon on Roblox
Click the Twitter button on the left side of the screen
Enter the code in the text box that appears
Press Enter to claim your reward.
How can you get more Bear Tycoon codes?
The best way to get more codes for Project Slayer is to bookmark this page and return to it often. We keep all of our Roblox code lists up-to-date and continue to double-check all codes. There is a dedicated Twitter, which the developer uses to update fans with news about Bear Tycoon and to give codes out. Keeping an eye on the developer's Twitter feed is one of the best ways to keep up with the codes.
Why aren't my Bear Tycoon codes working?
Not entering codes correctly is the main reason they don't work. Ensure that the codes are entered correctly without any errors. This common issue can be avoided by copying and pasting the above code into your Roblox game. Another reason is that the code has expired. Please let us know if you find an expired code in the comments. All Roblox codes are double-checked, and we update the page if they're expired.
What is Bear Tycoon?
Bear Tycoon puts you in the role of a beekeeper. You just happen to hire bears to do odd jobs to give you more money. You must continually expand your island to become multiple islands with trees and such while catching bees. As soon as your island has grown as much as it can, you can rebirth and start the process over.
If you're looking for codes for other games, we have a ton of them in our Roblox Game Codes post! You can also get a bunch of free stuff via our Roblox Promo Codes page.