It's time to rake in the money with Roblox Bank Tycoon! Become the best banker and build a money-making bank that will put the power of the one percent in your hands. Enemies aren't far behind to ruin all that you have built, so make sure you have your weapons ready to stop any robbers who choose to challenge your power!
Codes in Roblox Bank Tycoon will undoubtedly help you if you have just started the game because these codes will give you the cash injection you need to start building your bank.
Investing and banking games are some of the best time spent in Roblox. Teach others how to become a business mogul by getting these codes to help you get the initial capital to build your empire. Try the codes for Roblox Bankrupt Codes, Roblox Idiotic Investing Codes, Bitcoin Miner Codes, Roblox Dogecoin Mining Tycoon Codes, and Roblox Bank Tycoon 2 Codes. 
All Roblox Bank Tycoon Codes List
Updated August 3, 2022

Added new info and found expired codes!
Roblox Bank Tycoon Codes (Working)
print70—Redeem for 2k Cash (New)
cash50—Redeem for 1.5K Cash
Roblox Bank Tycoon Codes (Expired)
money30—Redeem for 1.2K Cash
print20—Redeem for 2K Cash
banking10—Redeem for 1.7K Cash
Roblox Bank Tycoon Frequently asked questions
Here's everything you need to know regarding Roblox Bank Tycoon codes.
How to Redeem Roblox Bank Tycoon Codes
It's easy to redeem codes for free rewards in Roblox Bank Tycoon. Follow our guide below.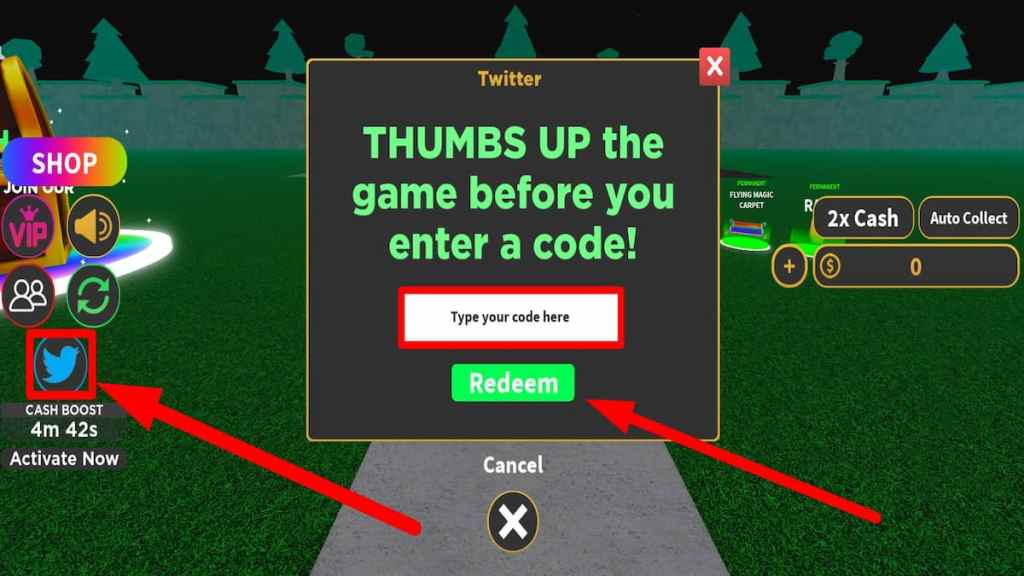 Launch the game.
Press the Twitter button on the left side of the screen.
A new window will appear where you can enter each working code into the text box.
Press confirm to receive your free reward.
How can you get more Roblox Bank Tycoon codes
To get the latest codes for Roblox Bank Tycoon, follow the developer Euro Tycoons on the following social media pages Twitter @Cadlem_ or their Euro Games Discord Server. You can also subscribe to and follow them on their YouTube channel Euro Games, for additional content. Bookmark our page here at Pro Game Guides. We have all the newest codes for you!
Why aren't my Roblox Bank Tycoon codes working?
There are several reasons why your Roblox Bank Tycoon codes aren't working. These codes are expired and they are no longer available to redeem. Make sure to claim the codes as soon as they are released because most codes will expire when the developer decides to do so. The codes are misspelled in the text box. Copy and paste the code from our list instead to avoid making any spelling or punctuation mistakes.
How to get more money in Roblox Bank Tycoon
To get more money to start your bank building is easier to run around the map, stand next to Golden Chests, and wait for the Chest to roll an amount of cash for you to claim. The Golden crates will replenish after a certain time, so make sure to claim these before other players claim the crates.
What is a Roblox Bank Tycoon game?
A Roblox Bank Tycoon game is where you can build and upgrade your bank from the ground up. Hire bank staff and manage how they are paid. Print your own money as you make your bank more profitable. Enemies will start to attack your bank to rob it. Stop them at all costs with the weapons you will unlock. Climb to the leaderboard's top by becoming the server's richest player.
If you're looking for codes for other games, we have a ton of them in our Roblox Game Codes post! You can also get a bunch of free stuff via our Roblox Promo Codes page.